Dress Diner ( Grand Mer Resort Hotel)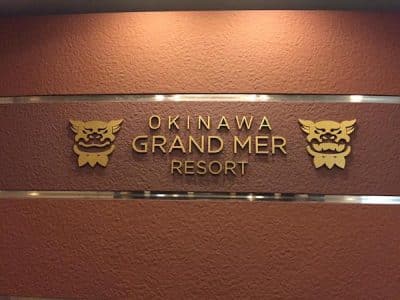 Dress Diner at Grand Mer Okinawa
Contributed by Louise Dupuy. https://istrikhedonia.com/
The Grand Mer Okinawa is a luxury resort nestled within Okinawa City, and only a short drive from Rycom Mall, Kitanakagusuku village, and the Okinawa Prefectural Park. But I'm not here to instill the virtues of the hotel itself, rather, I'm here to tell you about their Dress Diner, and why you should consider it for your next meal out.
The Dress Diner is a buffet style restaurant serving breakfast, lunch, tea time, and dinner, sitting conveniently on the first floor of the Grand Mer. It's next to the gift shop. Whilst parking (surprisingly) is a bit of a pain (it's limited, you may need to park off site and down a little alley), the food selection available more than makes up for it.
I visited on a Friday night (very popular, apparently), with my husband. Dinner is ¥2,980 from Mon-Thurs, and ¥3,500 on Fri-Sun, so it's about mid-range as far as price goes. But what do you get? As it turns out, rather a lot. The restaurant is famous for their seafood, and in particular their crabs legs; I don't eat seafood, so I can't impart any wisdom on that front, but they did seem popular, as most of the other tables had a large heap of them! Luckily there are plenty of non-seafood options, though sadly no veggie/vegan friendly options, though most of you will be able to find something to please your palette. Kids? There's a small area with kid-friendly options, or they can take from the main buffet.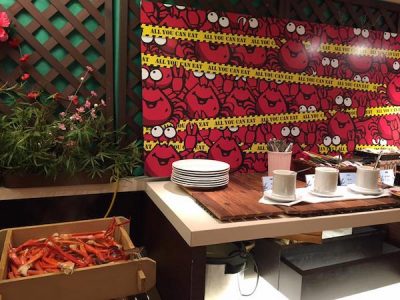 The food isn't bad. It's warm, full of flavor, and readily available, meaning you don't have to stand around waiting for more food to come out. I particularly enjoyed the roast beef (not too overdone), and the stroganoff (hearty and flavorsome). There's also a dessert bar, which is arguably the best part of any meal. I of course tried a little bit of everything (my job is so hard sometimes) just so I could give you, dedicated readers, a fair appraisal. So it's all good… Well it is, but if you pressed me to choose, I'd go with the matcha cake (not for everyone, but I do love me some green tea), strawberry cake (light and fluffy, and topped with fresh strawberries), and the banana mousse (in case you didn't think heaven came in mousse form).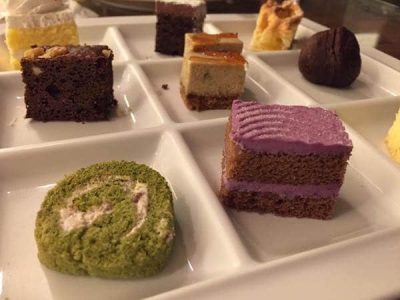 Let's talk drinks shall we? Of all the buffets I've ever been to (and trust me, I've been to a lot), this one had the best drinks selection by a country mile. Soft and alcoholic are included in the price, so make sure you aren't the designated driver (if you're old enough to drink). You'll get to choose from sake (different varieties), beer (Orion, also more than one variety), red wine, white wine, and what I would call alcopops (I'm British and over 30), or what the Japanese call "Chu Hai". The latter is what I opted for. I chose the grape version, and it just tasted like fruit juice, which is simultaneously brilliant and disastrous, because I could drink it all night and forget it had alcohol in it (in other words, it's not very hangover friendly). If you're designated driver/ underage/ just not much of a drinker, good news! The soft selection is just as plentiful! Fruit juices, sodas, coke, iced tea, iced coffee, and hot versions of the latter two mean you're spoiled for choice.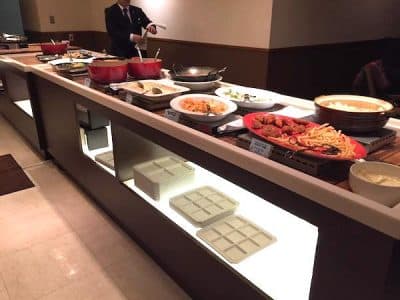 Finally, let's talk about times and prices. If you want to grab breakfast, be there between 0600-1030, and it'll cost you: adult (12 years old and up) ¥1,300, child (6-11 years old) ¥700, and children (3-5 years old) ¥500. Lunch? Starting at 1115 and ending at 1500 (1115-1530 on weekends), it'll set you back: adult (12 years old and up) ¥1,980, child (6-11 years old) ¥700, and children (3-5 years old) ¥500. Tea time is 1500-1730, though sadly I can't find prices for this (safe bet that it's roughly the same as lunch though). And finally, we already mentioned dinner but I'll remind you, it starts at 1800 and ends at 2200, and costs: adult (16 years old and up) ¥3,500 from Mon-Thurs, ¥2,980 on Fri-Sun, child (12-15 years old) ¥2,500, child (6-11 years old) ¥1,500, and children (3-5 years old) free. Seating capacity is 252, credit card and yen cash are accepted, and you can reserve your spot by calling 098-931-1585 (between 0930 and 1930).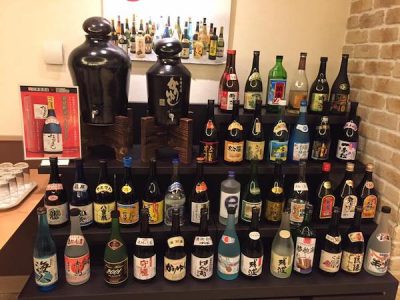 Intrigued? Check out their website for more info and menu's: http://www.okinawa-grandmer.com/en/dressdiner.php.
In conclusion, it's worth a look at least once. It's a nice spot for a romantic meal, or would work well for a business meeting or a dining out date for groups of friends. It's also wheelchair and stroller accessible, a great choice for fam