The Guacamole Burrito Truck
CONTRIBUTED BY HANNAH CURTIS
Editor's Note: The Guacamole Food Truck was originally reviewed on Okinawa Hai on November 7, 2012; you can read a PDF copy of that original review here. The post below is an updated take on this restaurant, published January 27, 2016.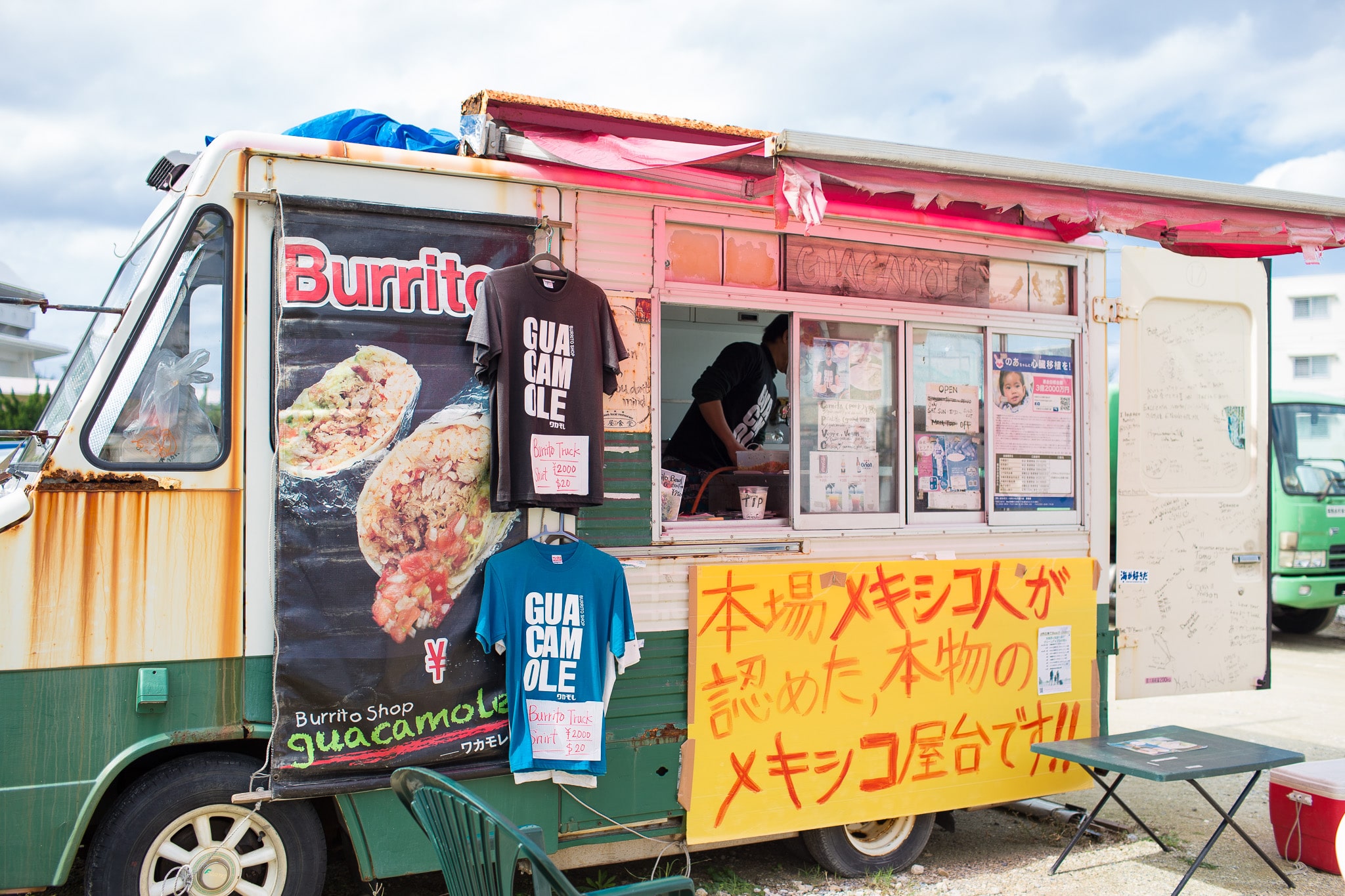 Our family enjoys eating out and we are constantly looking for new places to try and thankfully Okinawa has an abundance of cafes & restaurants, so that even after 2 years here we feel like we haven't even scratched the surface of what is available.
However we also have a handful of places that we continue to return to over and over again; The Guacamole Burrito Truck is one of those places.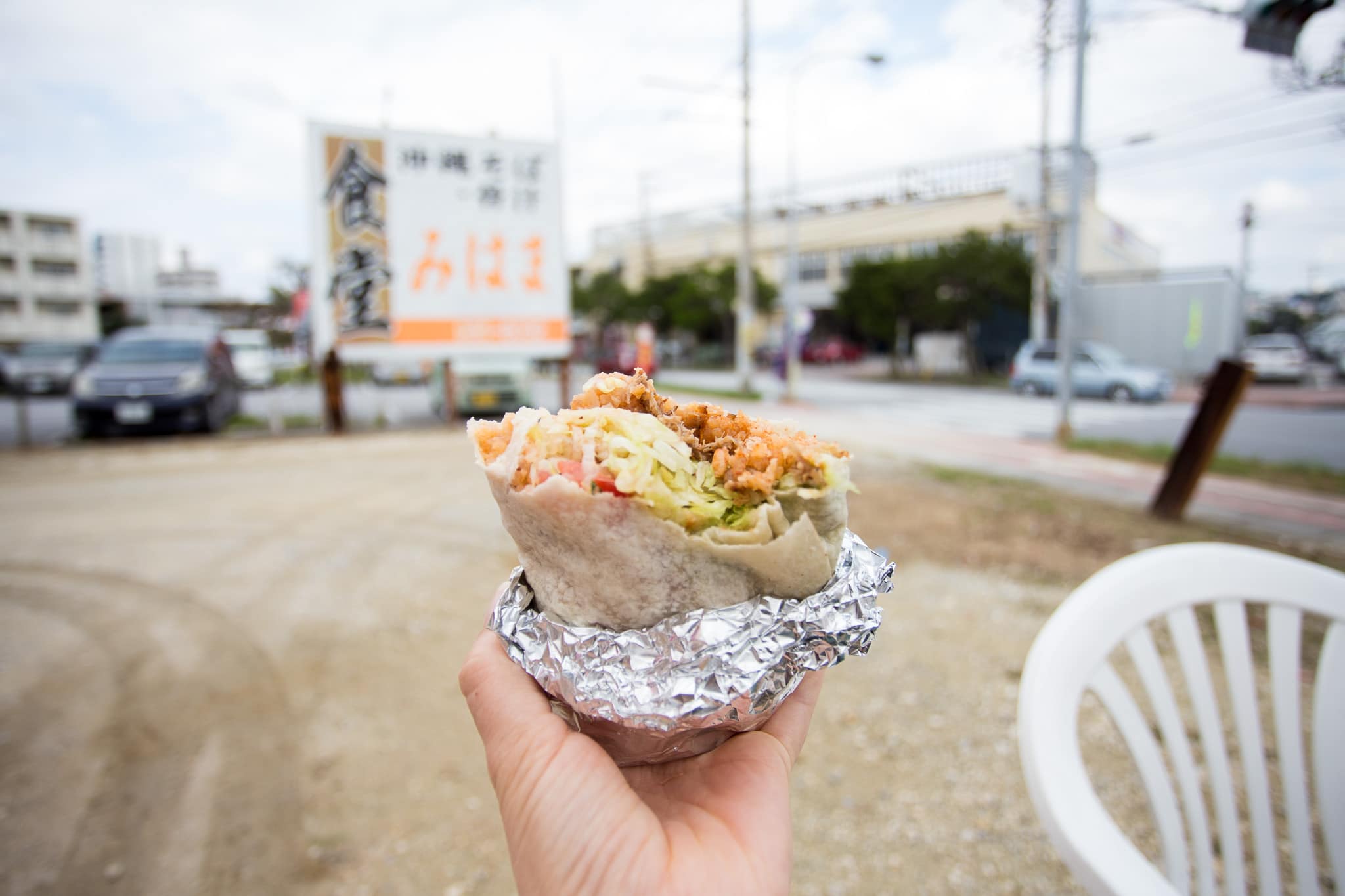 There are a couple of things that keep us returning to The Guacamole Burrito Truck, but the first is the food! I tend to switch between the chicken and the pork carnitas burrito because I can't decide which is my favorite; I love them equally! I've never had a picadillo (ground beef) burrito but I am certain that it too would be good!The other thing that keeps us returning is the owner, Ken; he is so friendly, hospitable, thankful for his customers and is ALWAYS happy!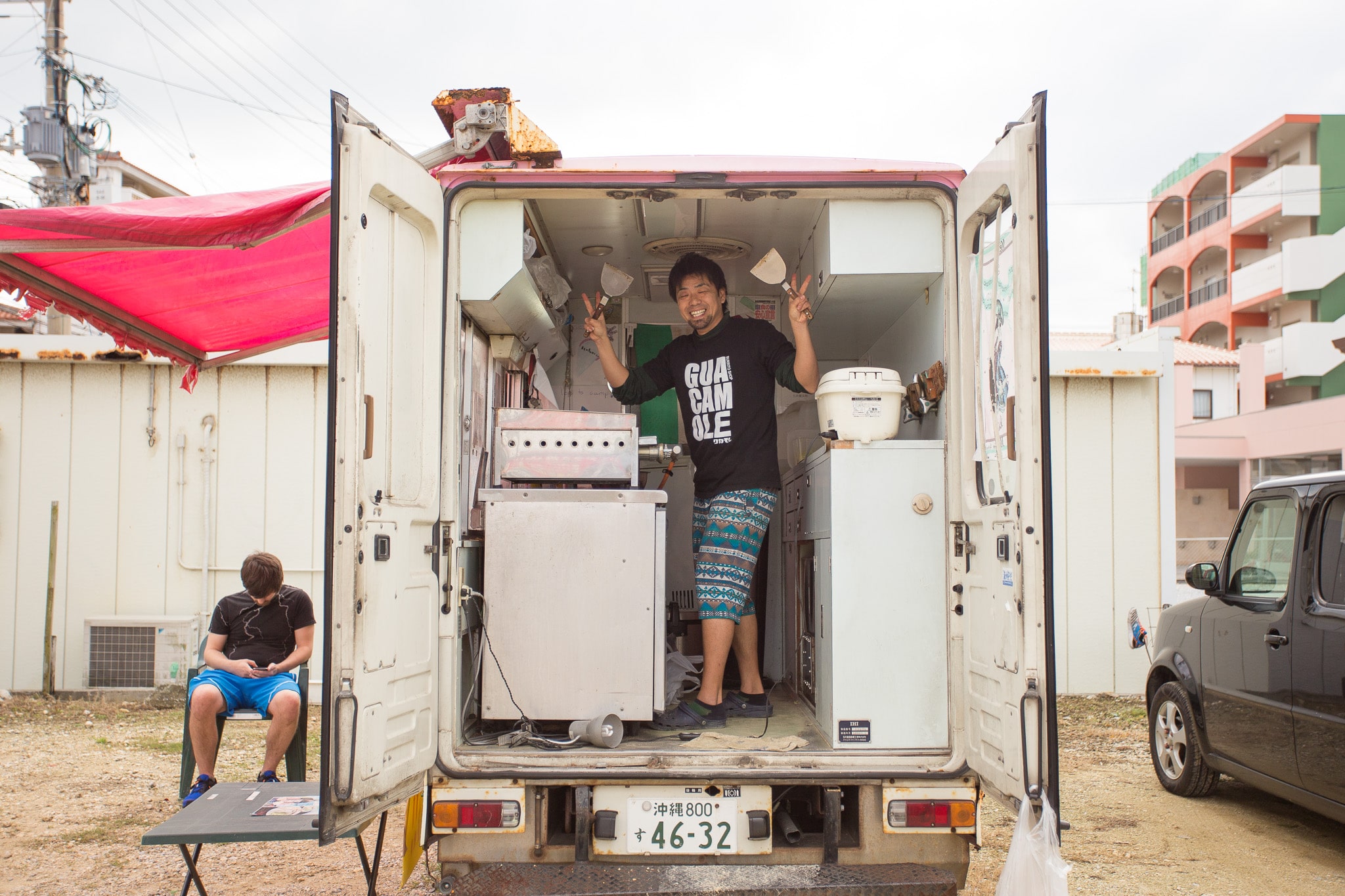 One of our favorite things to do is to pick up some burritos from the always smiling Ken, and take them down to Araha Beach to watch the sunset, however, we are also content sitting on the plastic chairs provided, just watching the traffic go by.
If the standard burrito (¥ 750) isn't your thing you can also get a gluten free burrito bowl (¥ 750) or even quesadilla's (¥ 350 – ¥ 650) which are the perfect size for our young children to share. There are also vegetarian and vegan options available.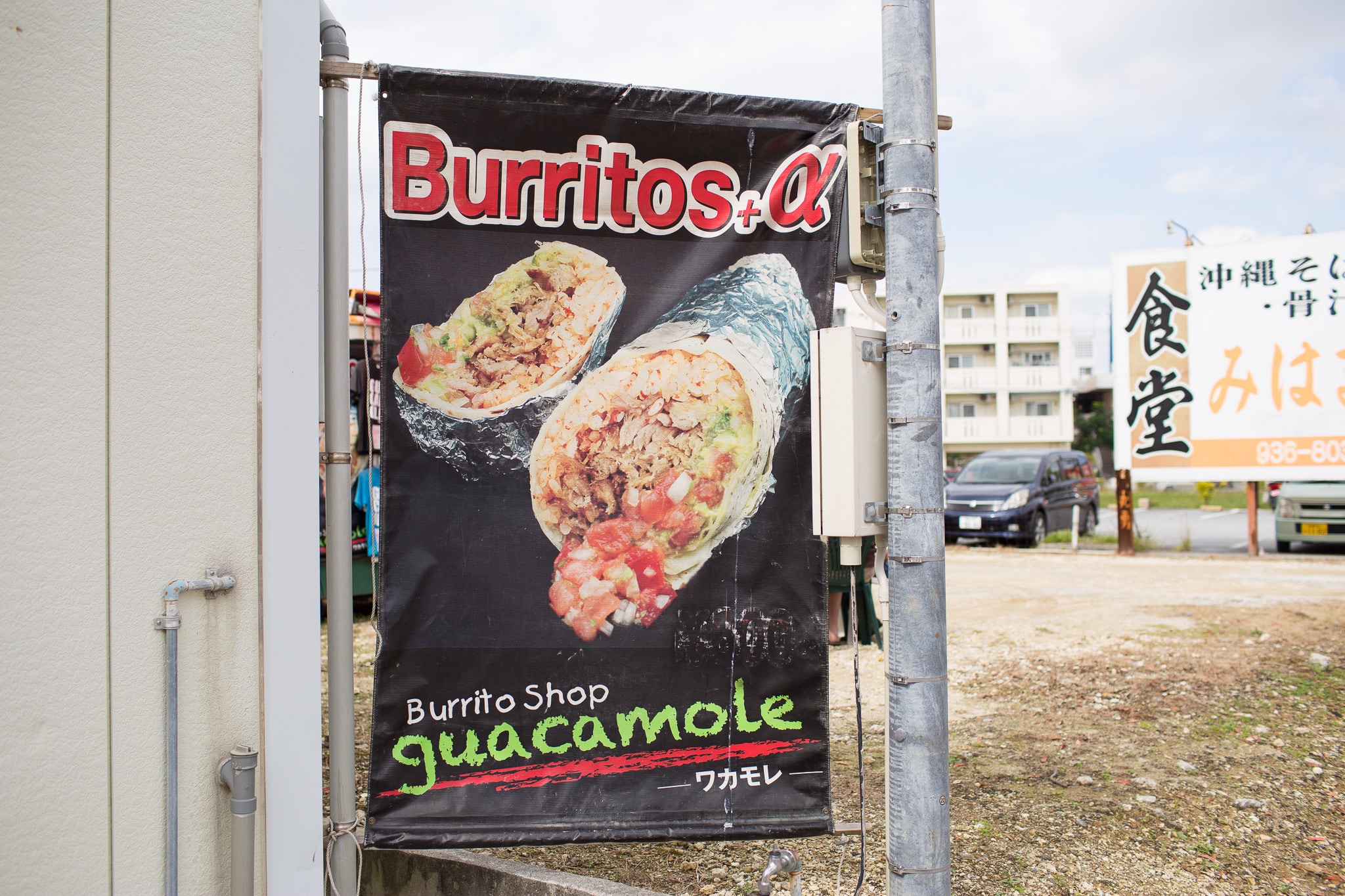 The drinks menu includes soda, juice & beer (¥ 200 – 500) and there are even t-shirts available for ¥ 2,000!
One final thought, if you want to keep track of how many burritos you eat during your time on Okinawa you can tally them up on the side of the burrito truck itself, or if you don't want to know just how many you have eaten you can always just leave Ken a message, like so many have done already. I always enjoy reading the truck while I wait!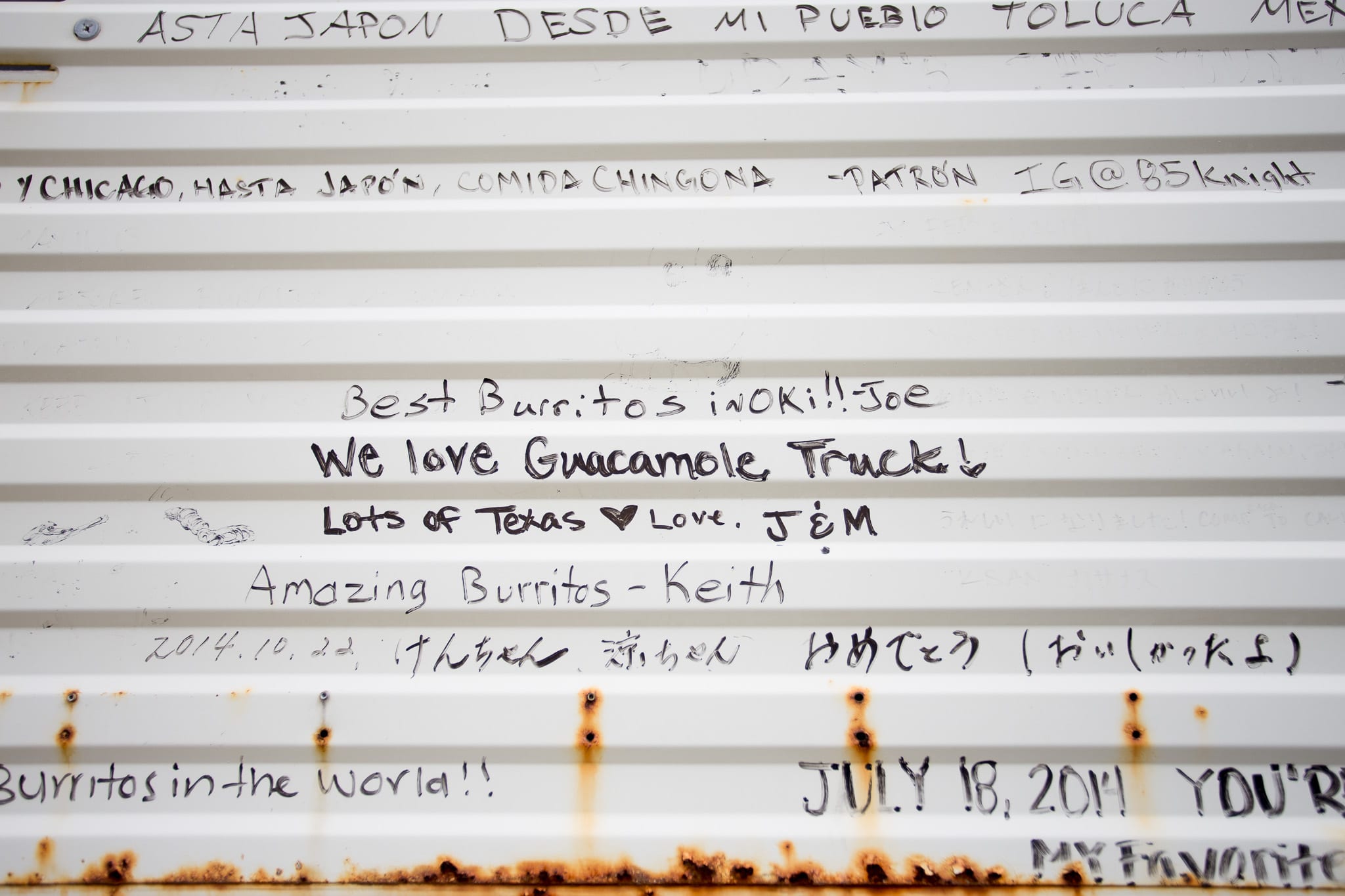 Hours:
WED,THU,FRI:11am-2pm(LUNCH) and 4pm-8pm(DINNER)
SAT,SUN:11am-SOLD OUT.
MON,TUE:CLOSED
Phone: 090-7293-4624
Payment: Cash Only (Yen or USD)
Address: 1-2-12 Mihama, Chatan, Okinawa 904-0115
Coordinates: 26.3103533, 127.76191760000006
Website: https://www.facebook.com/guacamole858.jp/?fref=ts