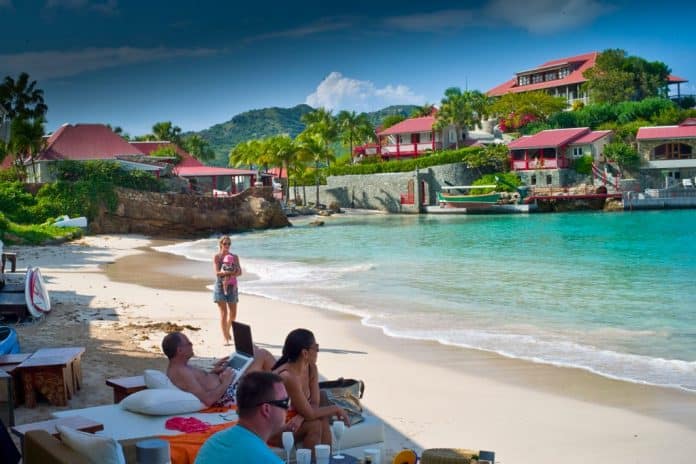 How to Save Money While Staying in St. Barts

You've decided to spend some time in St. Barts and while you're happy to pay a little extra for top-notch accommodation, the rest of your st. barts honeymoon or vacation needs to be as cheap as possible. However, you don't want to miss out on all of the exciting things this part of the world has to offer.

Can you realistically save money while you're in St. Barts? We think you can, read on for more money-saving ideas:

Travelling There

– By Plane and Ferry

While it would be nice to travel first class to your chosen vacation destination doing so can be quite pricey. Try to book your flights well in advance and look for flights that will take you to St. Maarten. Take the ferry from St. Maarten to St. Barts as it tends to be cheaper than catching a flight.

– By Plane

If you wish to travel to the island by plane you should be prepared to pay up to €100 more than if you had taken the ferry. Planes from all around the world tend to land at St. Maarten so you'll need to hop on board another one if you want to reach St. Barts.
Getting Around

– By Taxi

Getting around the island should be a lot of fun, but it can be pricey if you want to travel everywhere by taxi. While some hotels and villas may offer discounts if you travel with specific taxi companies, you could find that your spending money doesn't last as long as you'd hoped.

– By Hire Car

Hire a car and get around as you please. There are a few car hire companies on the island and you can usually get quite a good deal if you shop around. If you happen to be vacationing on the island during the low season, car hire may be 25-30% cheaper than it is any other time of the year.

Things to do

– Visit the Beach

Home to 14 beautiful beaches, you can enjoy a few days out visiting every single beach if you wish. With white sands, clear blues seas and glorious weather, the beaches are the ideal place to visit if you want to keep your spending down. Quiet, even at the busiest time of the year, a day or two at the beach is really quite special. However, try to avoid eating in the nearby restaurants and cafés as they tend to be slightly more expensive than those further afield.

– Visit the Museum

St. Bart's Municipal Museum is a quaint museum that teaches you about life in the 18th century. Free to enter at the time of writing, the museum displays photographs and documents that take you through some of the island's history. Visitors to the museum will also learn about the island's animal and plant life.

– Take a Walk Around the Island

Anyone who visits St. Barts has to take a walk around the island. While there is no public transport, you can drive a hire car here and there. One of the destinations you must visit is the tiny capital city of Gustavia. You'll no doubt be surprised how small the city is as it is home to just a few stores, restaurants and bars. However, it is well worth a visit as the city is nothing short of delightful.

You may consider taking a guided tour around St. Barts but be warned, they're not always cheap. Why not make your own way around the island, after all, you could do it in a day.

Eating Out
– Le Select

Found at 132 Rue de France, Gustavia, Le Select is a great place to grab a bite to eat. Serving up American-style meals and fast food, it's worth visiting this eatery if you want to enjoy a good meal for less. The food here is better than you may think and is worth a try if you're hungry and want something quick and tasty.

– Le Bouchon

Located at Centre de l'Oasis, Gustavia, Le Bouchon is a very nice place to dine. Serving up pizza and European dishes, this eatery provides some welcome shade from the hot summer sun. The meals here are nothing short of delicious and the quality is what you would expect from a more expensive eatery.

Try to find time to eat in some of the smaller eateries as they tend to be hidden gems and offer tasty meals for a good price. While there are some more expensive restaurants in St. Barts sometimes you don't have to pay quite so much for a good quality meal.

St. Barts is a wonderful place to go on vacation and honeymoon. With some amazing sights and stunningly beautiful scenery, you can enjoy a vacation here for less. Travel to the island by plane and ferry if you want to save a bit of cash, and don't forget to hire a car so you can get around with ease. Visit one of the 14 beaches and spend a day or so in the sunshine while you occasionally dip your toes into the warm sea. Take a walk around the island and don't forget to enjoy a freshly made meal somewhere cheap.

It's easy to save money in St. Barts if you know how, so get ready to book your vacation or honeymoon to this wonderful part of the world knowing you can enjoy yourself without breaking the bank.