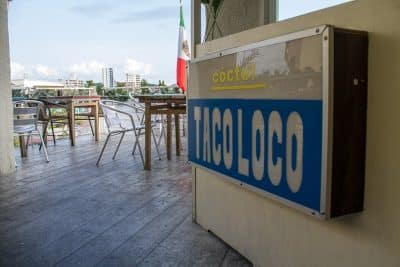 Living so far away from your favorite Taco-Joint, it is nice to find a place that feels like home and offers a good vibe. Taco Loco has become that place for many people here on Okinawa. Even though it is located in the bustling area known as American Village, right when you walk in you immediately feel like you are in a cozy, fun place. Any restaurant that plays Dispatch on repeat is going to be one of my favorites, for sure. 
Not much has changed since my visit last year, it is still amazingly good food at a great price. This time around I tried many different items on the menu and I can tell you firsthand that I was extremely satisfied when leaving for the night. Check out this Taco Crepe!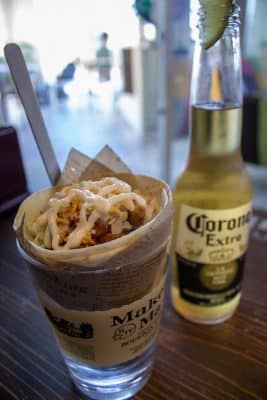 The presentation is so cute and the meal was phenomenal. It has the perfect amount of sauce and though it was a bit messy to eat, what good meal doesn't come with some drippage?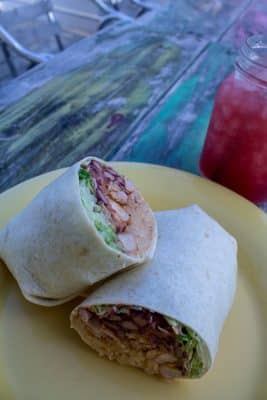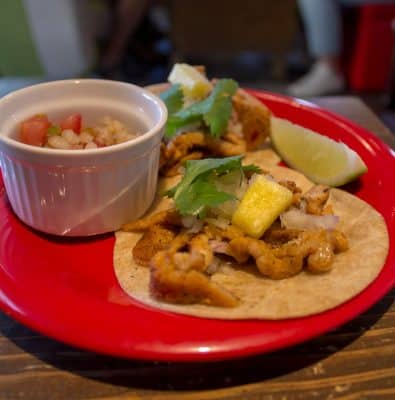 The El Pastor was still one of my favorite things that I ordered. it has such a good taste and coupled with the pineapple salsa, you can not go wrong. Our table also tried out the burrito and we were pleasantly surprised by the flavor that was within!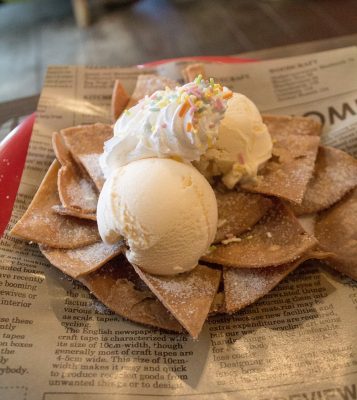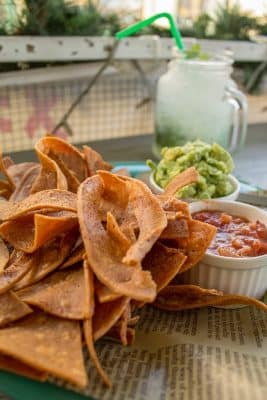 The nachos are homemade and seasoned with a great blend of chili powder. To end the meal I tried the sugared homemade chips topped with whipped cream and banana ice cream. Yes, you read that right. It was so good!
When visiting make sure you take advantage of the buckets of Corona that are offered. Looking for something a bit stronger? The new special made bar counter is ready to satisfy any craving, with the busiest hours during the weekend evenings. I tried the mojito and though it wasn't an extremely hot day, I can only imagine how refreshing this drink would be after a day on the beach while sitting out on the patio taking in the sights of American Village.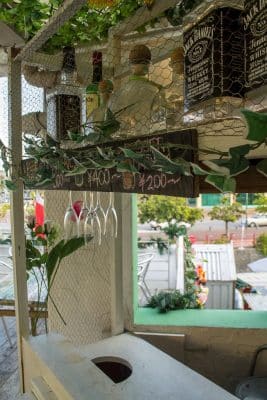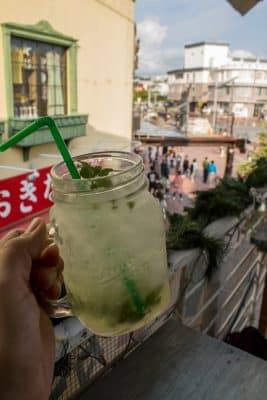 The owner, Taku, told me that his favorite meal served at Taco Loco is a cold Corona and the El Pastor tacos. You can tell Taku has so much pride in the El Pastor which is the specialty of the restaurant. When chatting with him about his favorite part of owning the restaurant, he smiled proudly and said, "meeting all of you!" It was literally one of my most favorite moments I had had since moving to Okinawa.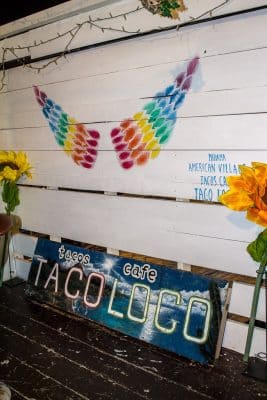 Make sure to follow their Instagram page (@tacoloco.mihama) to get updated on all specials they are running and to check out some of the patrons enjoying their time at Taco Loco. While there are no set summer specials, Taku wanted us to mention that there are some in the works for the future. Whether you are out for a good meal, a refreshing drink, a good time or a little bit of all of the above, Taco Loco is a great place to stop by.