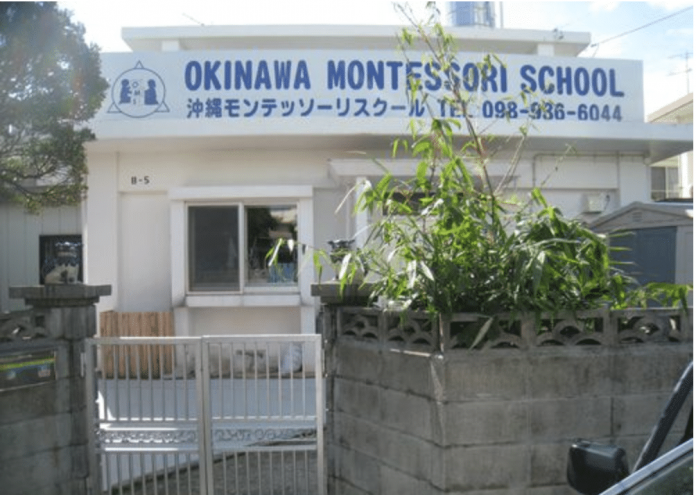 Editor's Note: We published a new post about OMSI in April 2013, and that can be read HERE for a more recent perspective. We have closed comments on this post but welcome your comments on our newer post.  Thanks!

For all you parents looking for a preschool that suits your kids, we're hoping to add a little something to aid in your search. Parents of children who attend various preschools on island have filled out a series of questions about the schools for the benefit of the rest of us. We welcome more than one voice on each school since everyone has a different experience, so please feel free to add in your two cents in the comments.
If your child attends a school that has not been reviewed on this site, please contact our Submissions Manager for the template.
If 
CONTRIBUTION NOTE: This post was originally published on March 5, 2007 with many thanks to LAN for providing the initial information.  On February 1, 2010 ROSIE gave us some updated information and her thoughts on the school as well.
Address: 1-348 Miyagi, Chatan, Nakagami District
Phone:  Ms. Aida (098) 936-6044 or (090) 8911-6044
Email: [email protected]
Website: http://okinawamontessori.com
Ages Accepted: 2.5 to 6 years
Ages of Your Kid(s) in this school: son, almost 3 years old (Lan);2.5 – 6 (Rosie)
ADMISSIONS/ENROLLMENT:
What is the maximum number of students that your school has? 45
What is the current number of students? 38 (as of Jan. 2010)
Is enrollment open/year-round enrollment or per semester? Year-round
Does my child have to be potty-trained to attend? Yes
Can I bring my child in for a pre-enrollment visit? It's highly encouraged. In fact, the child is assessed during a "try-out" day for 4 hours so that the teachers can observe and make sure that he/she is comfortable with this new environment.
DAYS AND HOURS:
What are the school's hours? There's a full-time program (8 hours) 8am-4pm, and two part-time programs where the kids either go from 8am-12pm or 10am-2pm five days a week.
Is the school on a Japanese or American schedule? American schedule with American holidays
How flexible is the school with pickup and drop-off times? Not sure. I've dropped off my child 15 min. early before and there was no problem.
COSTS:
What are the registration fees? 40,000 yen
What are the tuition fees? 35,000 yen per month, but will vary depending on full, extended, or half day schedule
If any, what are the assessment and school supplies fees? None
Are there any discounts offered for referrals, siblings, volunteering, working there, etc.? Discount for siblings
Is there a late-pickup fee? Yes, if more than 15 minutes late
How and when does the school require payment (in yen, dollars, etc.)? Beginning of the month, Yen only. This school even offers automatic monthly payment through GI Bill Pay.
PARENT INVOLVEMENT AND INTERACTION:
Does the school encourage spontaneous visits from parents? Both yes and no. The director ask that I not visit my son in the first month b/c of his separation anxiety. But all the teachers are very open with parents and I've dropped in to speak with the director a handful of times. Volunteering as a parent is difficult due to the space issues of this school, but parents can visit w/their child during weekly outings to parks.
How do you communicate with parents? Is there a regular newsletter, or a notice board? I talk to at least one of the teachers everyday and there is a notice board right before you enter the school.  Monthly newsletters, fliers, and teachers.
Is there a daily report or other process for informing parents of what children did during the day (naps, BMs, snacks, etc.)? nothing written like a daily log, just speaking to the teachers.
Are there parent/teacher conferences? Yes, every semester (twice a year).
CLASSROOM STRUCTURE AND SIZE:
How are the kids grouped? It's mixed ages
What's the teacher-child ratio in each group? 10to 1, but the current students come different times so usually it's lower than 10 to 1.
How many full-time teachers do you have? How many assistants? 4 teachers and occasionally a TA
What is the school's educational philosophy? Is the school program developmentally-based or does it have an academic focus? It adheres to the code of ethics of the American Montessori Society, although there is much structure and group activities like singing songs and dancing. As the children get older, there is an academic focus where they will do worksheets and learn to read as well as do math. OMS offers a challenging curriculum that aids the children in their total development.
Is there a playground for the children to play on? There is no playground, but the children go to the Japanese Children's Center across the street or to Dolphin Park as much as they can when the weather is nice.
What do the children do on any given day? What's the general schedule/routine? One on one time with teachers, floor time, reading time, snack time, learning songs, and trip to park.
Are there extracurricular activities or field trips? Yes! They've gone mikan picking, orange picking, strawberry picking, farm visits, and sweet potato digging.
How does the school discipline children? Thinking chair, similar to Time-Out
How does the school comfort children? The teachers do hold the kids if necessary. They certainly did with my son when he was going through the separation anxiety.  Mostly they talk to them and give them one-on-one time.
FINAL COMMENTS AND OBSERVATIONS ABOUT SCHOOL:
From Lan: After 2 months of attendance, I'd have to give this school a thumbs-up. They dealt with my son's separation anxiety appropriately, he seems to have plenty of stimulation at school, they teach politeness and considerateness, they encourage outside play, and the special events at holidays and field trips are fun.
From Rosie:  The school has two big events during their school year.  In the fall they have Sports Day and also have a year end program and graduation.  Both are great and the children perform numbers in English and some Japanese.  OMS offers summer programs as well.