Pizzeria da Enzo
CONTRIBUTED BY ANDREA WOOD
I found a taste of Italy in Okinawa Japan! Ok, I've never been to Italy, but my husband lived in Rome for two years and he says it's the closest tasting pizza to Italy that he's had since he's lived there. It's located in Yomitan and overlooks the water. We ate during sunset and it was gorgeous!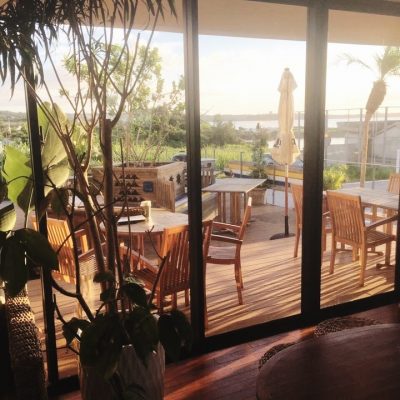 There is a bar area, wood burning fireplace, patio for eating outside, and a beautiful lounge and dining experience inside, not to mention very pristine and cute bathrooms. I like places where I eat to have clean bathrooms, it tells me they take pride in their business. You can see in the below picture where they cook the pizzas in the big stone fireplace and ENZO written above the fire opening. They also toss the dough and make the pizza in front of you, always a favorite of mine to watch!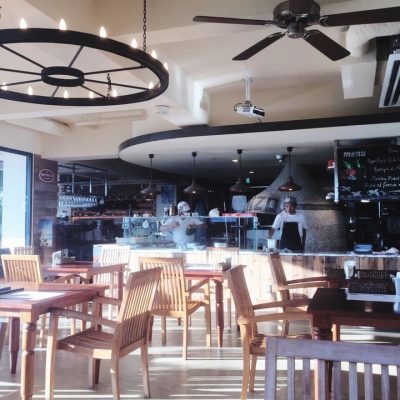 It's reasonably priced within the average of any pizzeria and bar back in the states. The average pizza is about 1,700 yen.  We ordered two pizzas, one with 4 cheese and came with a side of honey for dipping.  You might think honey on pizza?  But let me tell you, it was out of this world!  The other pizza we ordered was ham, mushroom and basil with egg, again it was delicious! The selection is amazing! Everything from prosciutto to eggplant to the fish of the day. They have a mix of everything pizza, vegetable, and plain cheese. The pizzas are a bit on the smaller size but I don't know if it's because I just wanted more, or we Americans are used to eating super sized portions! Either way, If you love pizza and are craving a taste of Italy then you'll love this place!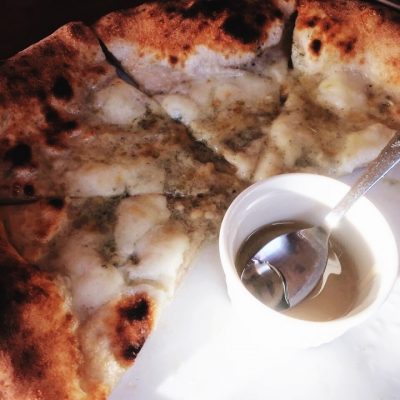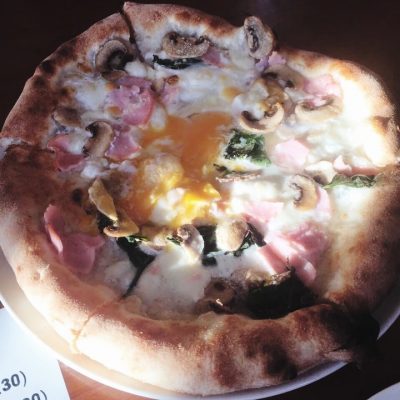 You can call or make reservations online.  My family and I went during the week and didn't have a problem getting a table.  It is so good though and I can only imagine as the word gets out and it becomes more popular that I recommend making a reservation for a weekend night.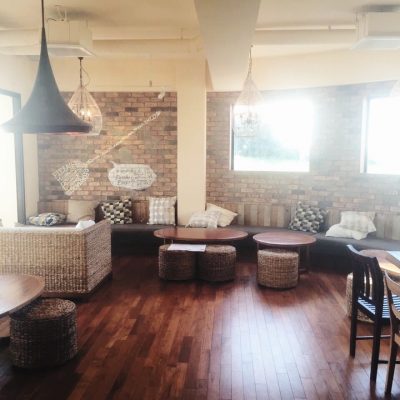 ---
Pizzeria da Enzo
Website:  http://www.pizzeriadaenzo.ryukyu
Facebook: @enzoryukyu
Address: Japan, 〒904-0417 Okinawa-ken, Kunigami-gun, Onna-son, Maeda, 恩納村真栄田塩焼原715-3
GPS Coordinates: 26.440319, 127.768710
Phone: 098-923-5924
Hours: Daily 11:30 – 15:00 (L.O. 14:30) & 17:30 – 22:00 (L.O. 21:30)
Payment: Yen, Visa, Mastercard