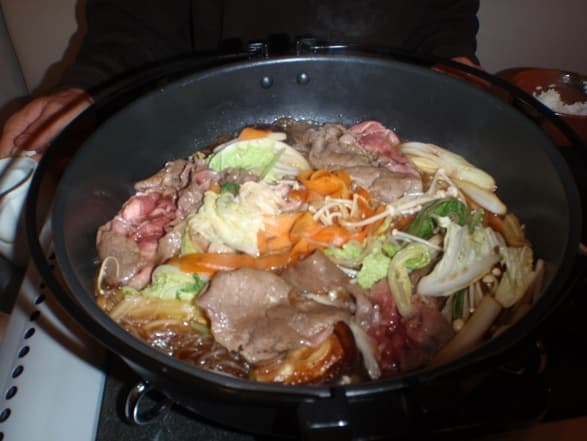 CONTRIBUTED BY JESSICA RODRIGUEZ

Agu House Front
My husband and I were driving around, looking for somewhere new to eat and came across this place. It's so good! I really don't know the name in Japanese, I'm just going with the only English name on the outside door, Agu-House. It's delicious! The staff is friendly and really helpful. They have kid-friendly seats and the environment is really cool. Kind of feels really modern, with a twist on classic.
This place is almost like a fondue restaurant but with veggies and either oil or broth. They have a little bit of everything on their menu, steak dinners, appetizers, sukiyaki, and Shubu-shubu. We ordered the shubu shubu, and it was good. We got the premium beef shubu shubu, which came with rice, mushrooms, steak, cabbage and egg to dip the meat into.

Agu House Side Items

Agu House Beef

Agu House Meal
We haven't tried anything else since we have only been once, but we plan on going back and tasting what their menu has to offer!!!
Directions:  Out of Camp Lester, keep going straight across Hwy 58. You will pass the Starbucks on your left, keep going until you get to the light, At the light make a right, and Agu House is right on the corner on your right.
Payment: Yen or Credit Card
Hours/Phone:  I was unable to get the phone number or hours, sorry, the staff didn't speak much English and were not able to tell me, but we went on a Saturday night at 7pm and they were open!
Menus:  Click to enlarge.

Agu House Menu 2

Agu House Menu 3

Agu Menu 1