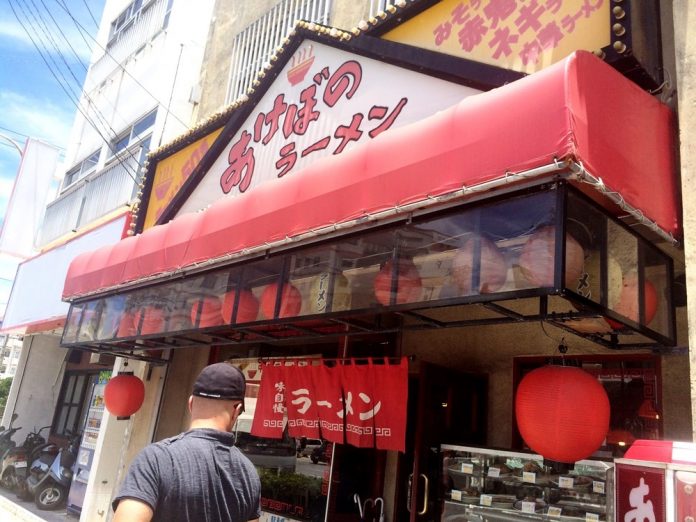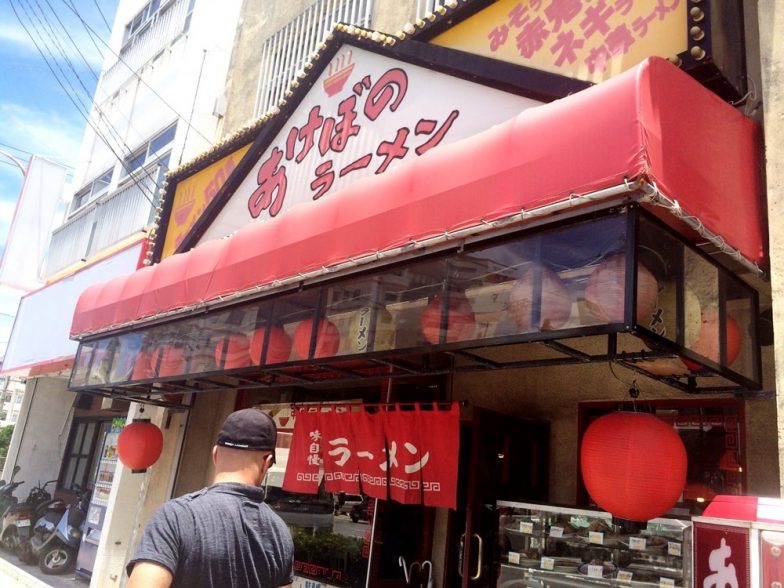 CONTRIBUTED BY ALLI M.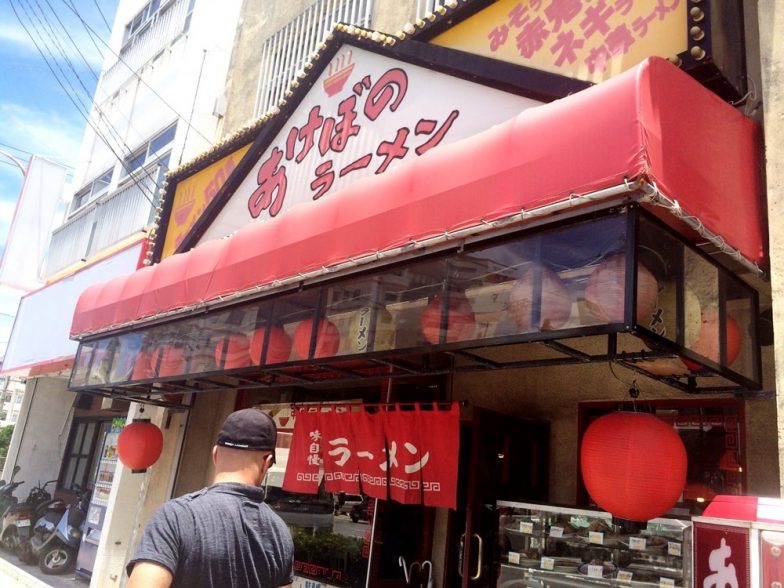 If you find yourself down in Naha and don't have an idea of where to stop and eat, you can try Akebono Ramen. I think this is a place where the local businessmen come to grab a bite to eat. It reminds me of an American sub shop during lunch hour – filled with businessmen and construction workers looking to make a quick pit stop. Although they do not speak English, they have great customer service.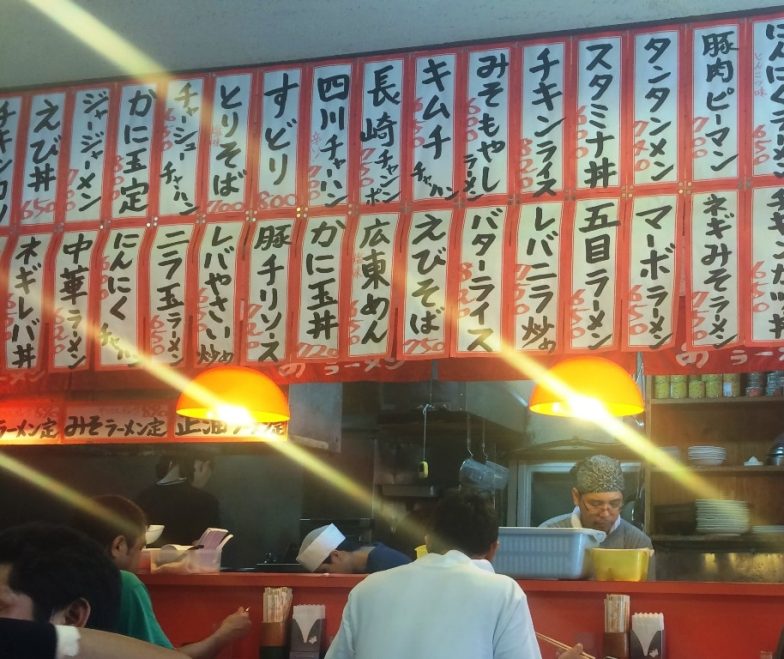 The picture above is of the inside of the restaurant. Their menu is written in Kanji! The menu is displayed all over the walls and even from the ceiling. Great, "how do we order…?" You get creative. We stood up, walked the server outside to the food display window, and pointed to something that looked good. She was so happy that we were able to communicate with each other, despite the language barrier!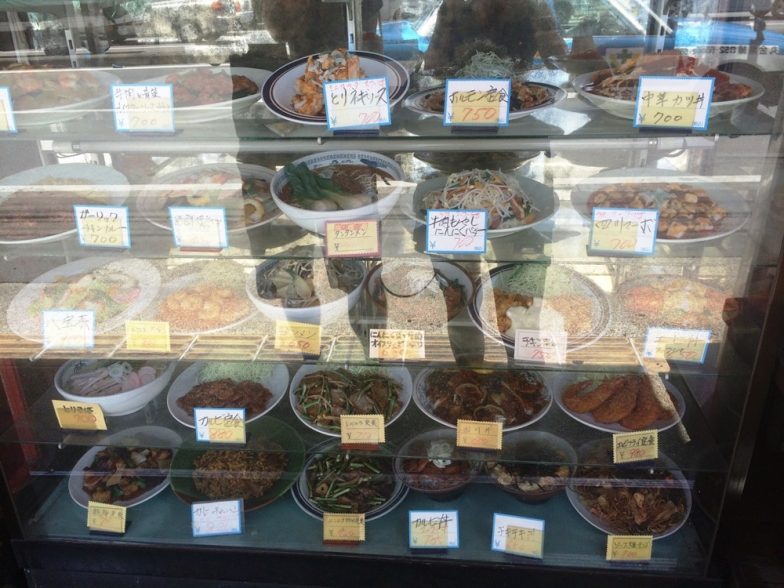 Below is a picture of our food. I ordered Yakisoba (sautéed noodles) and Mike ordered the fried chicken. They were both delicious!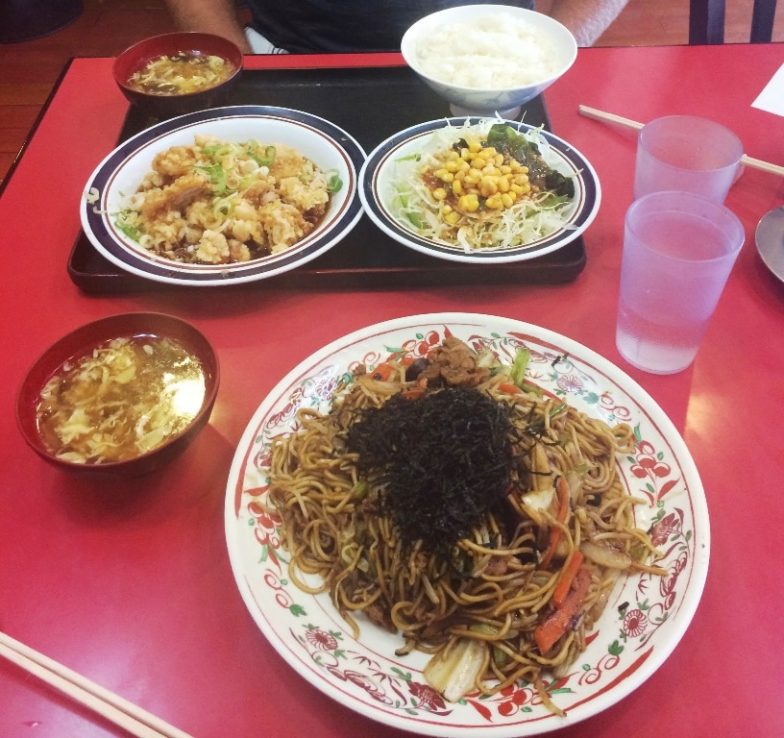 I wish we could read Kanji, because there are TONS of food options. We were limited by the outdoor food window display. All of the food that people at other tables had ordered was not in the window display, which means there's a lot of good stuff on that menu! Next time I think I'll just point to one of the menu banners behind me, or point to someone's food at another table!
Hours: 10:30 a.m. – 11:30 p.m.
Payment: Yen only
Phone: 098-857-4101
Address: ‪1-4-3 Akamine, Naha 901-0154, Okinawa Prefecture
Directions: Take the 58 south all the way down toward Naha airport. Follow the signs to stay on the 331. When you hit the 231, turn left on that street. Turn left at the second light and it is on your left hand side.
Map Coordinates: 26.1940999, 127.66290359999994
Website: Akebono Ramen Oroku on TripAdvisor. It is very reasonably priced, but Yen only.