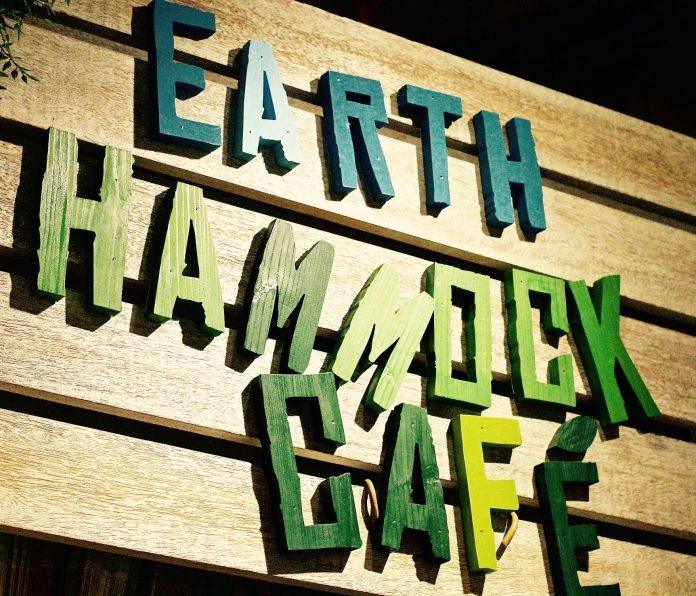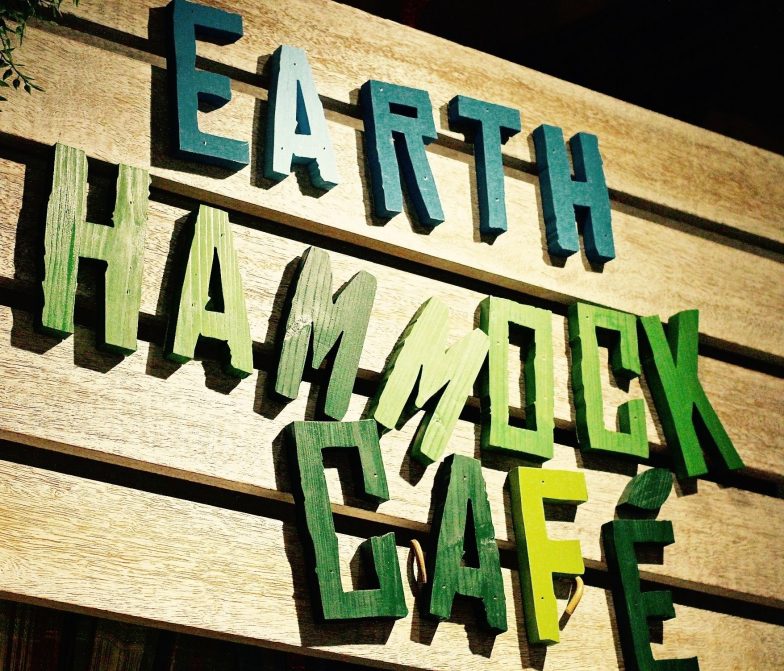 CONTRIBUTED BY ERIN GODDARD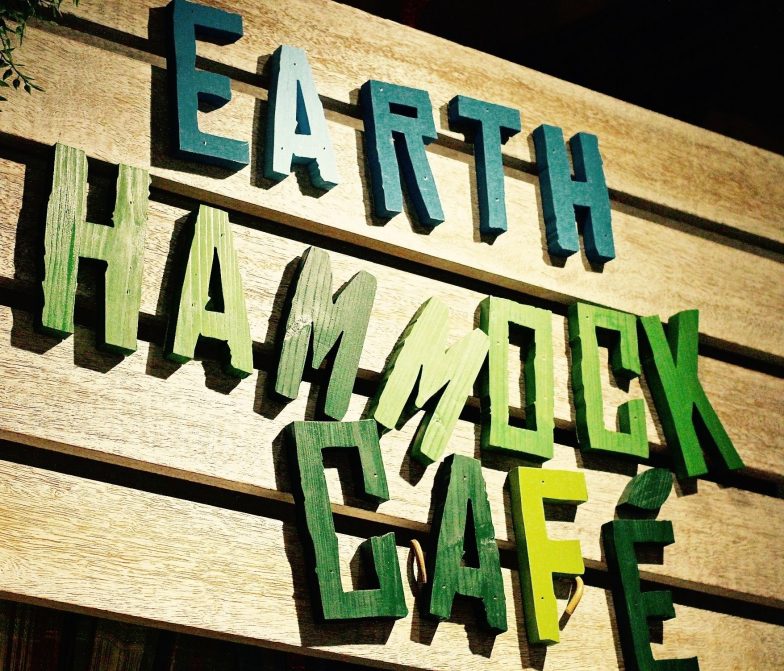 I want to live at Ametsuchi Terrace! It has everything bohemian I could every imagine needing or drooling over: rugs from Morocco, Thai dresses, organic soaps, delicious coffee AND (let's be honest, the real reason we love it) HAMMOCKS to relax in!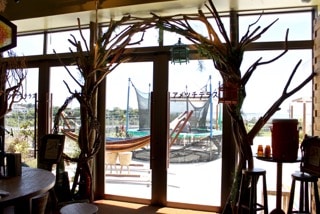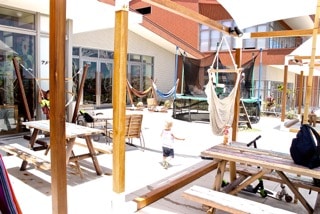 Amidst the wild bustle of the new Rycom Mall, Earth Hammock Cafe is a quiet oasis set apart in its own serene building. It is where you go after a harried afternoon of shopping to breathe, drink a glass of brown sugar lemonade, and swing in the shade. 
The building is made up of the store, Cayhane, which sells everything from clothes and shoes to organic bath and body products to housewares and toys. They have a lot of local brands as well as bags, clothes and jewelry from Thailand, Nepal and India. You can spend hours in this store and still find a nook or cranny that you missed! It is filled with color and light (and driftwood…there's a whole tree made out of driftwood in the middle).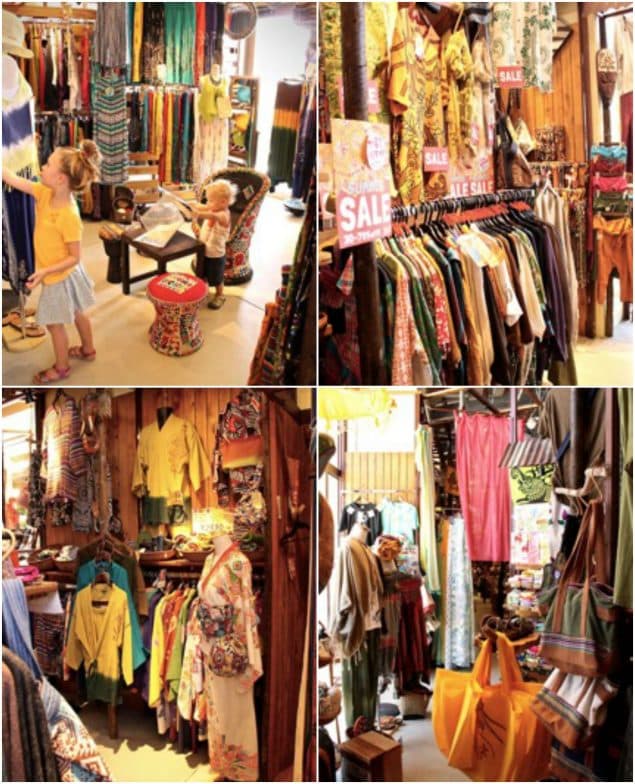 The other place in the building is the Earth Hammock Cafe which is nestled in the back.With its bean bag chairs, hammocks, books and eclectic decor, it is a perfect hideaway. It even has a trampoline (and as a mother of 2, this is a life saver)!
The cafe uses local sources like Okinawa brown sugar (for its brown sugar lemonade), Kuma-Jima Island salt (in its salted soft serve ice cream AND the popcorn uses it too), and Nihede beer!*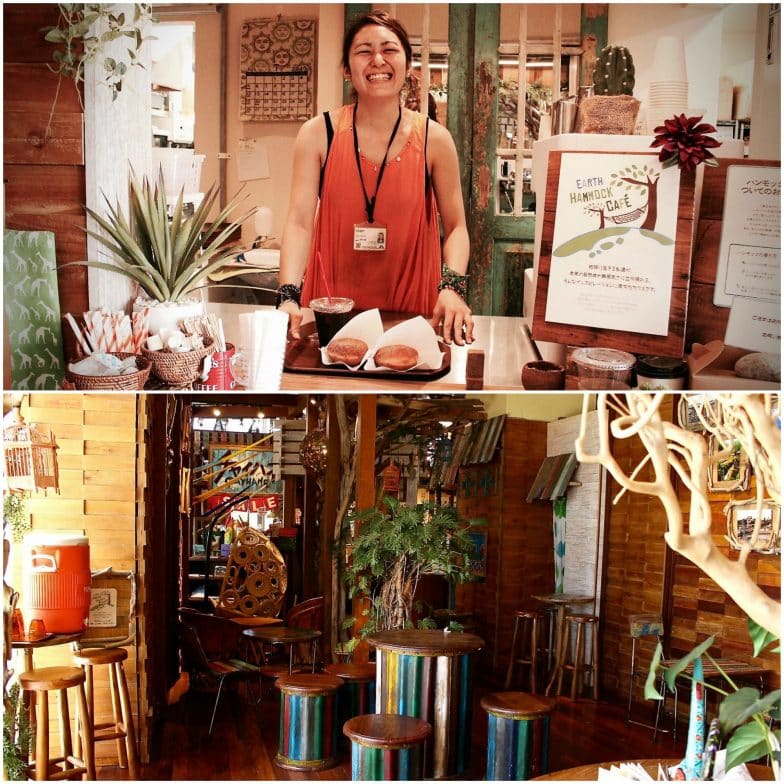 Here's the skinny on what to do: You order at the small counter before entering the cafe (they have an English menu) and receive a wooden number.  You then go through the string curtain and wait for your food by the back counter.  After you get your order, you can go out to the hammocks and enjoy!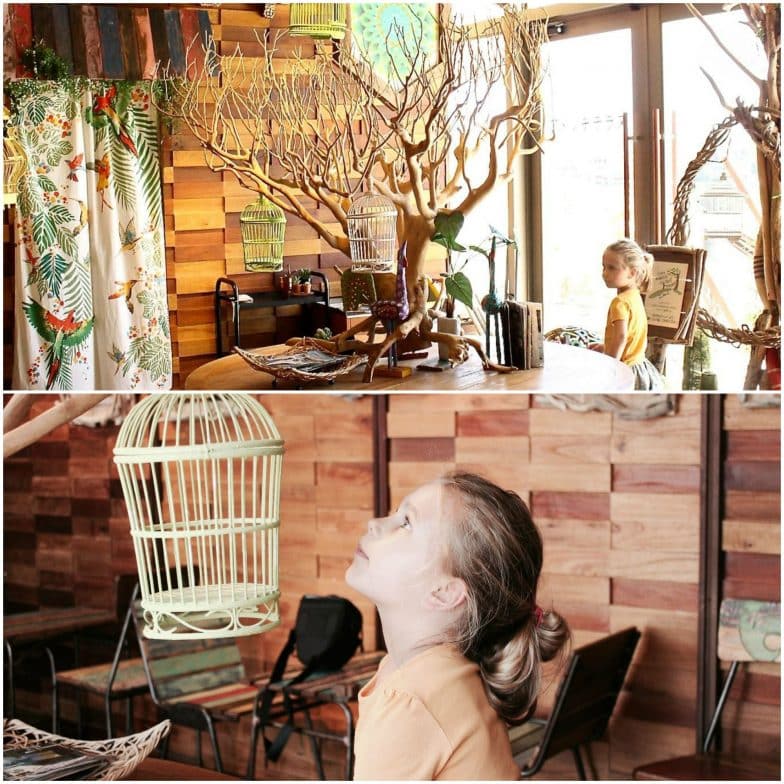 Note: It is one order per person.  This means that even if your child is 5, they still need to order something to enter the cafe. I also had my 1 year old but they were not concerned with him. Also, the trampoline has a little box for donations (100 yen).
I highly recommend the malasadas (a delicious Hawaiian donut), the brown sugar lemonade, the organic coffee, and the "Clap Your Hands" popcorn. (Yep, it's called Clap Your Hands!)
Happy hammocking!
Ametsuchi Terrace: EARTH HAMMOCK CAFE and CAYHANE
Location:  AEON Mall Okinawa Rycom (2nd floor, in a separate building on the East side (Pacific Ocean side) of the mall, near The Orion Brewery)
Phone:  098-930-7850
Hours: Everyday, 10:00 to 22:00
Mall Address: Japan, 〒901-2305 Okinawa-ken, Nakagami-gun, Kitanakagusuku-son, Higa 県道85号線
From Kadena Gate 1
Head south on 58 and then turn left onto 23
Turn right onto 85
Right before the mall you cross 330.
The mall will be clearly visible from that intersection.
Coordinates: 26.314286238611693, 127.79647502090143
*credit to: Akari Matsumura, Okinawa Clip