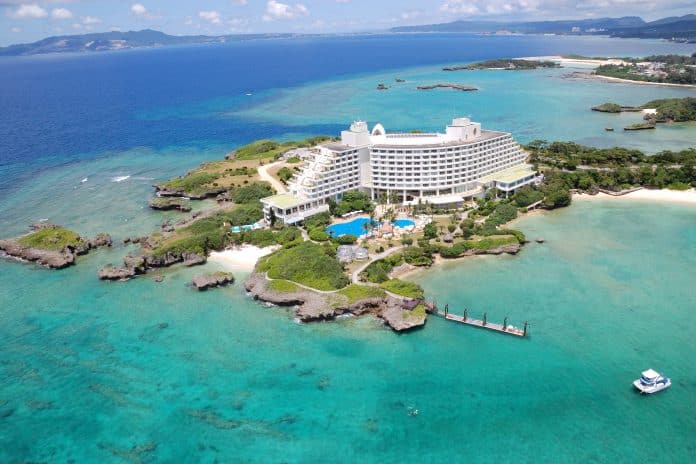 ANA Intercontinental Manza Beach Resort
From the private drive where a guard greats with a welcoming wave, to the Okinawa local language greeting, my experience at the ANA Intercontinental Manza Beach Resort was the perfect staycation. The level of comfort and service exceeded my former hotel stays here even with a globally competitive service industry in Okinawa. The highly salty air, sometimes harsh seasons, and higher costs of living can result in fine resorts and dining feeling a bit run down, but this is not the case at ANA Intercontinental Manza Beach Resort. As I drove down the private driveway to the peninsula I felt as if I had arrived. The atmosphere is simple, relaxing, and beautiful and property is maintained to global standards.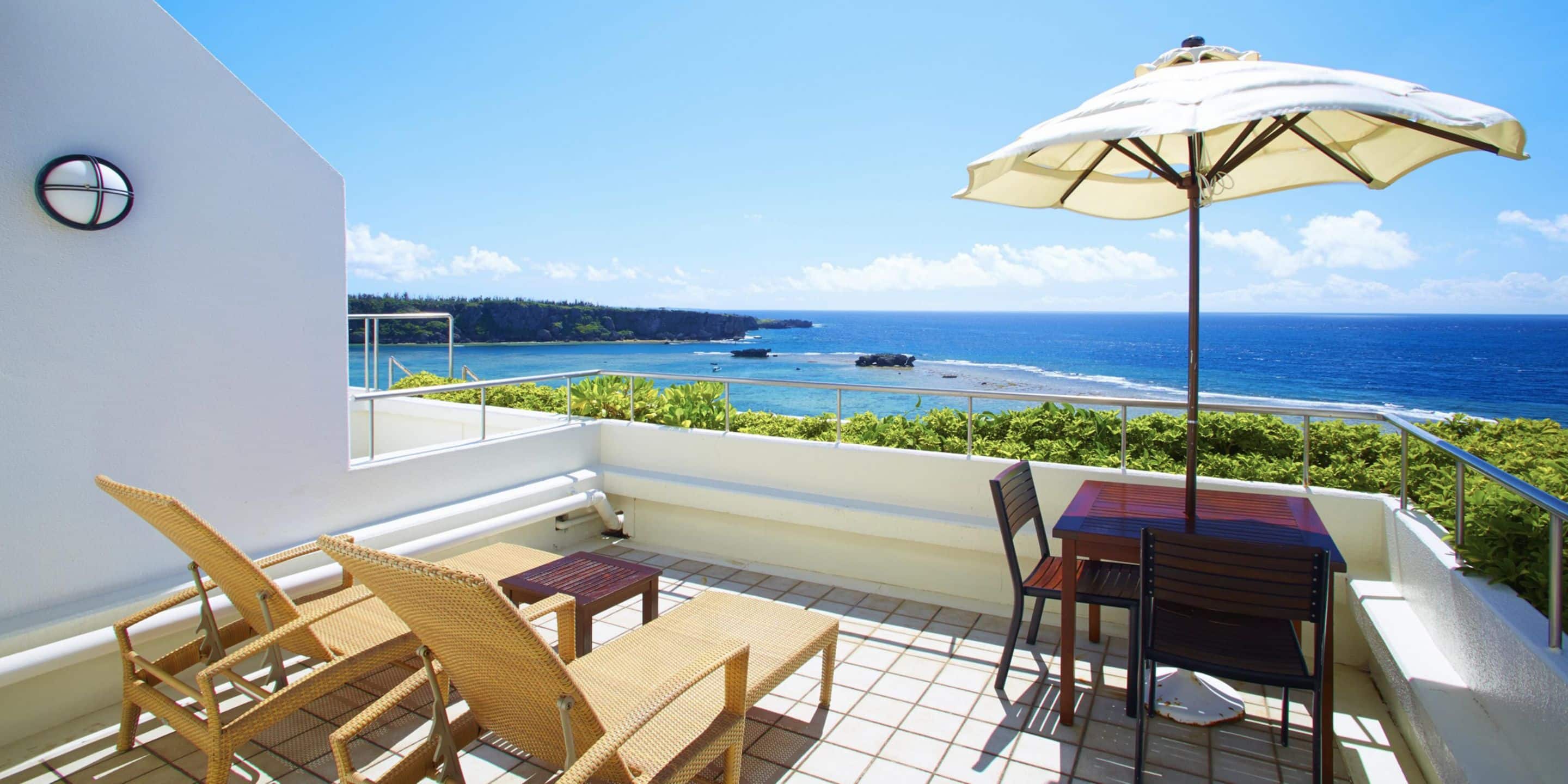 The token Intercontinental blue tones graced the lobby, and danced their way from room to room in a variety of ocean tones. even the twinkling blue Christmas lights on the seasonal trees left me feeling that a designer had regulated and carefully planned every detail of the resort. While I normally cringe at a different shades of colors the variety of turquoise, teal, navy, and royal blues let me feeling the same peace as if I had sat on the sand watching the tides observing the variances of the oceans' blues. I did end up sitting on the sand in a private cove before taking a glass bottomed submarine boat out to view the fish and coral reef farm. There I learned the staff at the resort care as deeply about the oceans health as I do and I was impressed. They not only repair reef that is lost with climate changes, but they educate each staff member on preserving the reefs around them.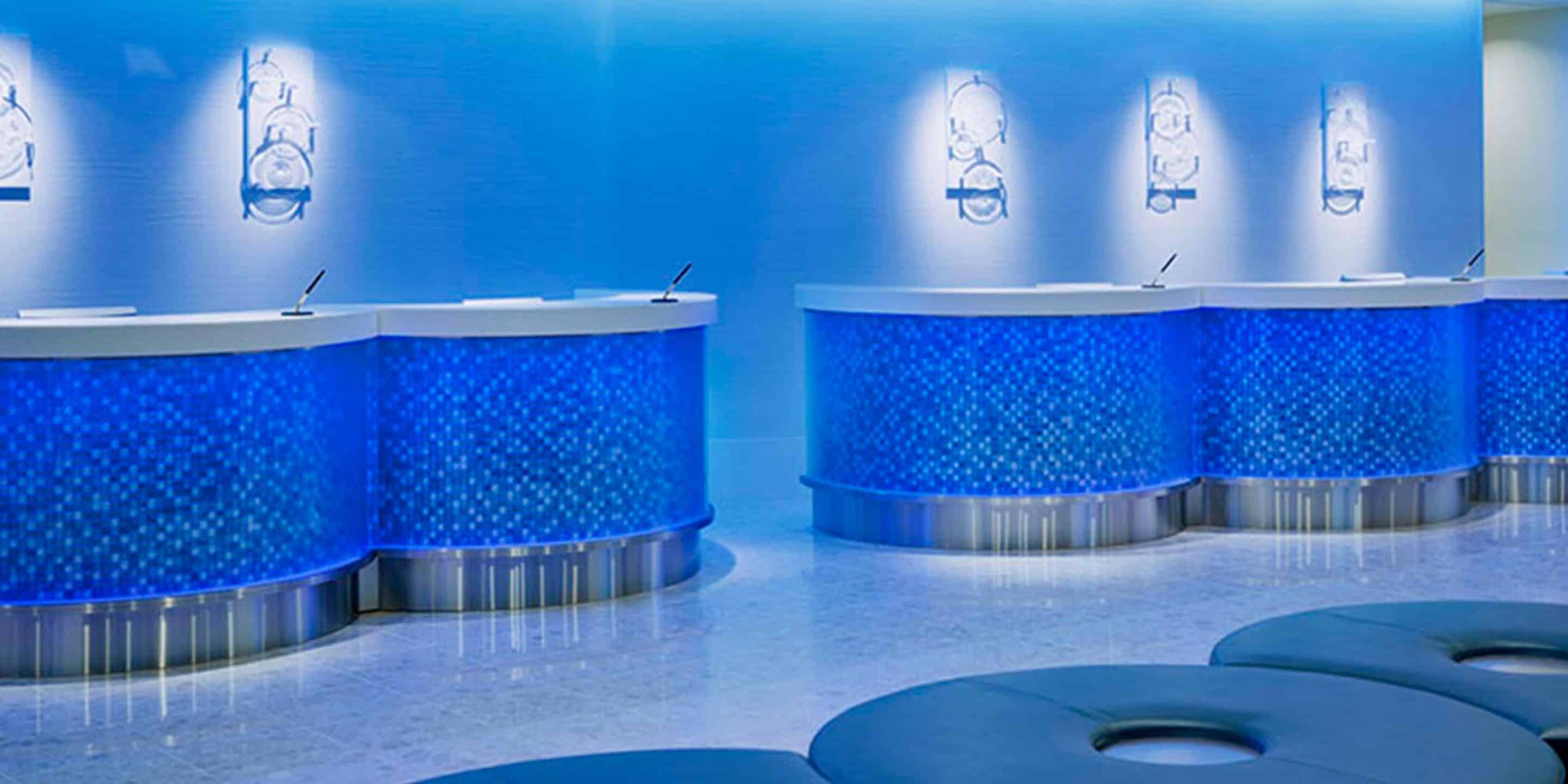 From the smiling and attentive barista at the Ocean Cafe at the lobby entrance, to the gracious staff inside the ninth floors private club lounge, "The Lounge", I failed to meet a staff member that was not instantly attentive. Despite English not being the native language of the staff they always asked how they could assist me. Most of them seemed fluent in English or at least able and willing to communicate. It was as if they had each taken a class in body language since they knew when to check for an order, a refill, or to help me navigate the property, but never once disturbed me as I read, took photos, or worked from my laptop as the wifi service was fluid throughout the grounds. Speaking to just a handful of staff members I learned they not only spoke Japanese, English, and traditional Okinawan terms, but they graced the hotel from all corners of the globe, Korea, China, Holland, Italy, and more. Apparently having staff who could communicate clearly to any guest, was not only a priority, but a prerequisite to work within the hotel.