ANA Intercontinental Manza Beach Resort
From the private drive where a guard greats with a welcoming wave, to the Okinawa local language greeting, my experience at the ANA Intercontinental Manza Beach Resort was the perfect staycation. The level of comfort and service exceeded my former hotel stays here even with a  globally competitive service industry in Okinawa.  The highly salty air, sometimes harsh seasons, and higher costs of living can result in fine resorts and dining feeling a bit run down, but this is not the case at ANA Intercontinental Manza Beach Resort. As I drove  down the private driveway to the peninsula  I felt as if I had arrived. The atmosphere is  simple, relaxing, and beautiful and property is maintained to global standards.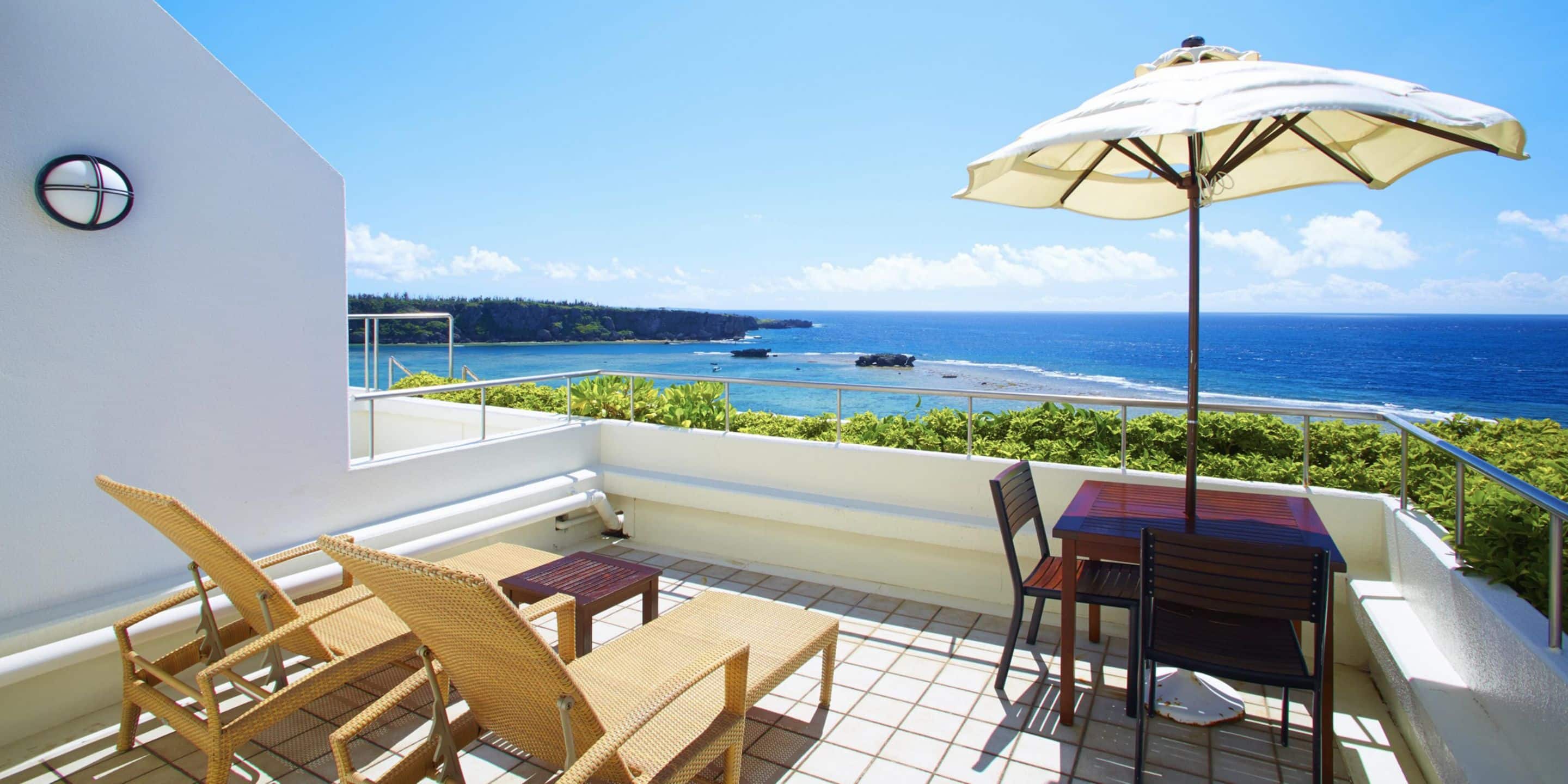 The token Intercontinental blue tones graced the lobby, and danced their way from room to room in a variety of ocean tones. even the twinkling blue Christmas lights on the seasonal trees left me feeling that a designer had regulated and carefully planned every detail of the resort. While I normally cringe at a different  shades of colors the variety of turquoise, teal, navy, and royal blues let me feeling the same peace as if I had sat on the sand watching the tides observing the variances of the oceans' blues. I did end up sitting on the sand in a private cove before taking a glass bottomed submarine boat out to view the fish and coral reef farm. There I learned the staff at the resort care as deeply about the oceans health as I do and I was impressed. They not only repair reef that is lost with climate changes, but they educate each staff member on preserving the reefs around them.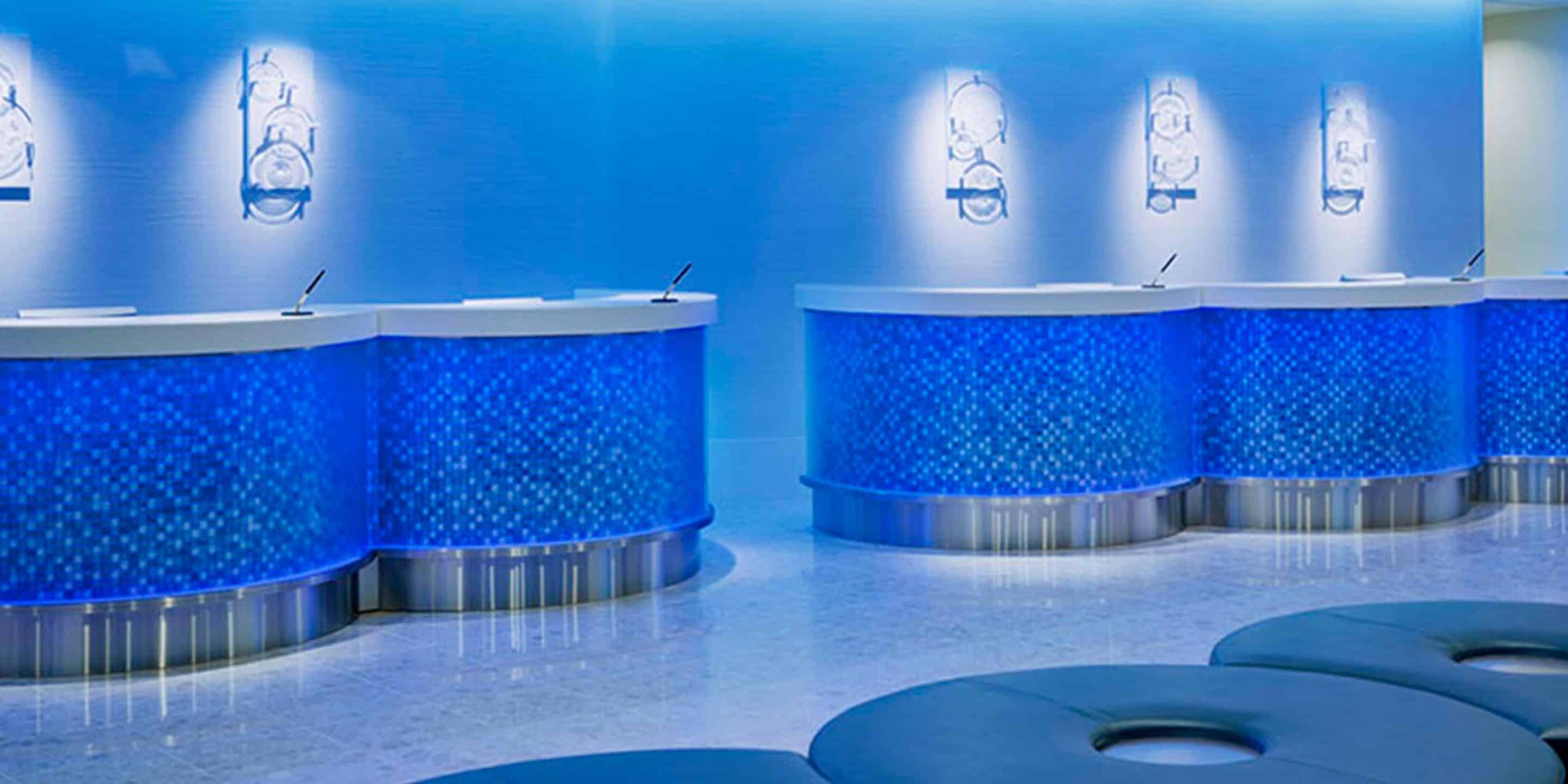 From the smiling and attentive barista at the Ocean Cafe  at the lobby entrance, to the gracious staff inside the ninth floors private club lounge, "The Lounge", I failed to meet a staff member that was not instantly attentive.  Despite English not being the native language of the staff they always asked how they could assist me. Most of them seemed fluent in English or at least able and willing to communicate. It was as if they had each taken a class in body language since they knew when to check for an order, a refill, or to help me navigate the property, but never once disturbed me as I read, took photos, or worked from my laptop as the wifi service was fluid throughout the grounds. Speaking to just a handful of staff members I learned they not only spoke Japanese, English, and traditional Okinawan terms, but they graced the hotel from all corners of the globe, Korea, China, Holland, Italy, and more. Apparently having staff who could communicate clearly to any guest, was not only a priority, but a prerequisite to work within the hotel.
Check out this clip of the views at Manza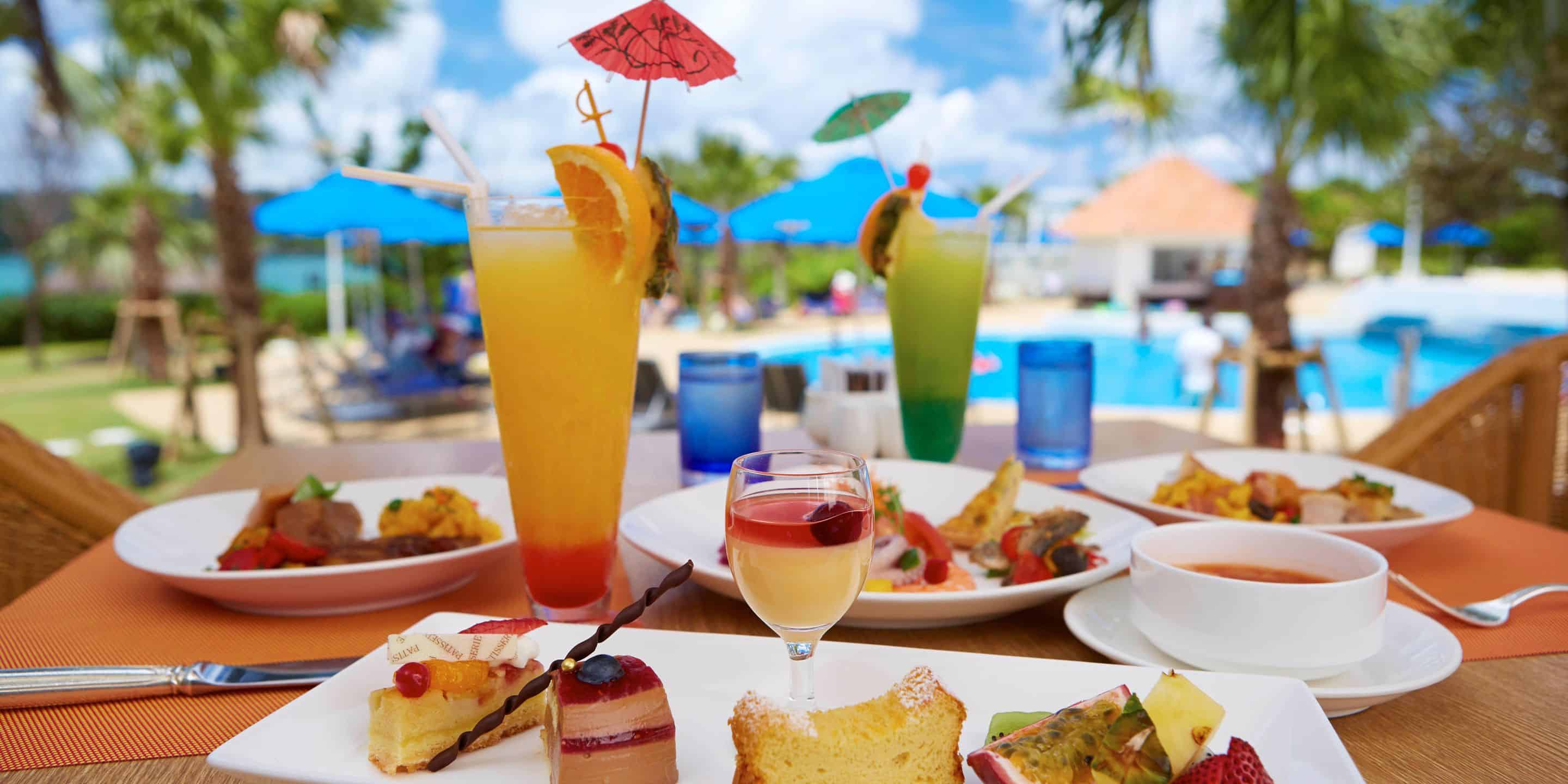 I could see why the resort is a renowned wedding location to locals having two of their own beautiful chapels that matched the ellipse theme shapes of the details throughout the entire resort. And with the lower cost in comparison to comparable resorts and islands retreats I was not surprised to learn international weddings are becoming more common. I truly would have loved an all inclusive wedding here myself with pristine beaches, beautiful rock cliffs, 8 restaurants, and endless ocean activities. They could easily entertain a wedding party in house without even leaving for well over a week vacation.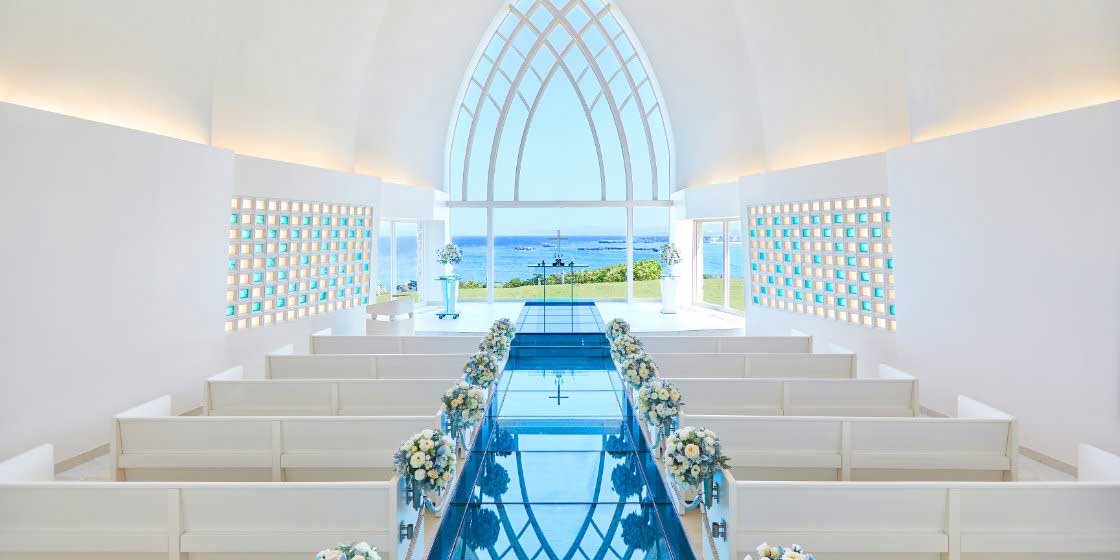 I think the carefully structured lobby was one of my favorite locations to breathe the ocean air, sip coffee and at night gaze thru the skylights to the stars above. However, it was rivaled by "The Lounge" at the top floor with its 240 degree peninsula ocean views, kind staff, and unlimited food and beverages that seamlessly reappeared in front of me. As a local resident, I was thrilled to learn the beaches were actually open to the public, and many of the in house restaurants and buffets will be offering discount lunch meals because of their anniversary in 2018. I nearly regret typing these words, as I selfishly want to keep this gem of a discovery to myself and my closest friends.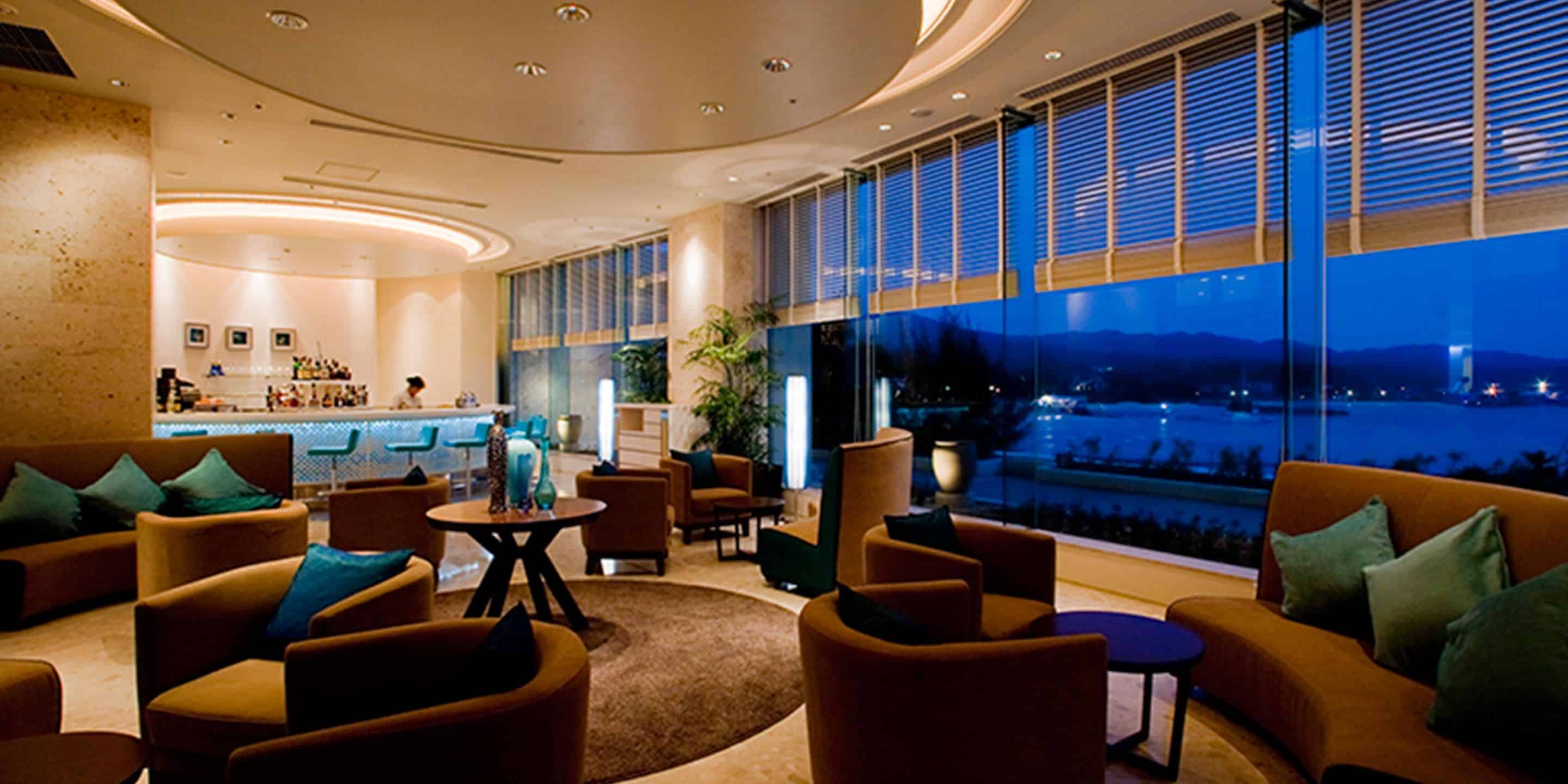 The peninsula that the Manza Beach Resort sits on is  about ½ mile off  the main road, hwy 58, in Onna. I was assured that even in high tourist months  the beaches would have a space for my towel in the sand, however I was warned when reserving a room through the summer to look at least 90 days in advance.This is  especially  the case if you want to secure one of the premium floor rooms with lounge access. The value of "The Lounge" for Premium guests is so amazing that I can't imagine staying at the Manza Beach Resort in any other style. Endless service,  breakfast buffet, tea time,  evening snacks, cocktails, and late night refreshments.The premium levels are truly a trick of the travel insider. I was tickled to find out that IHG club members received special privileges as well, and in the worst case scenario the resort was full for premium levels, I noticed the buffets and restaurants, were all surprisingly affordable; which is all to often not the case in comparable resorts. I can imagine now that I will spend many days this summer at this quiet resort listening to the waves crash on the rocks as I sit alone or with friends.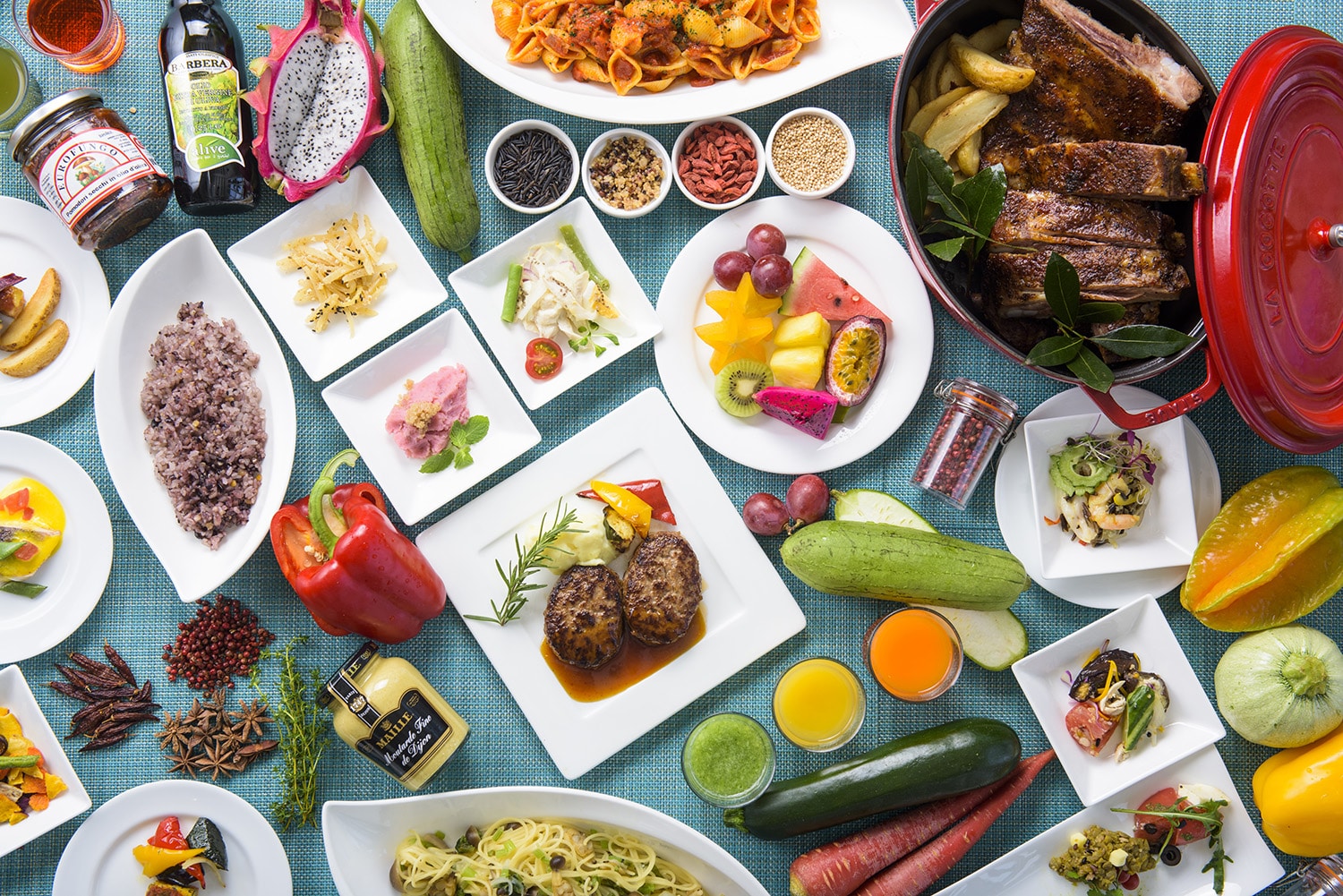 Get A Free Ride on the Semi Submarine
As I prepared for my traditional Okinawan dinner buffet with a Ryukyuan music and dance show, I noticed my in room pajamas, sandals, full bathroom amenity kit and goodie bag with a sigh of relief as my haphazard packing had failed to include a few basic hygiene items. They also have four shops within the resort that would have easily outfitted all of my needs. If I ever find myself too lazy to drive home to Chatan from a beach day here I'll rest comfortably knowing that for an affordable rate I could purchase a stylish outfit, find all of my necessities in room, and eat more than enough just in the premium lounge to not even have to bother with a meal. However, with Orchid the Okinawan buffet, The Oriental Grill by Karin, Champuru Beach Izakaya Pub, Salvatore Cuomo & Bar Manza Beach, Ocean Cafe, Bar Wavy, and a handful of bars I wished I had longer than a one night stay. Affordable everything at the shops, and enough food variety could carelessly turn into a month. So I am grateful for the responsibility of my dogs or I may forget to head home through the summer months.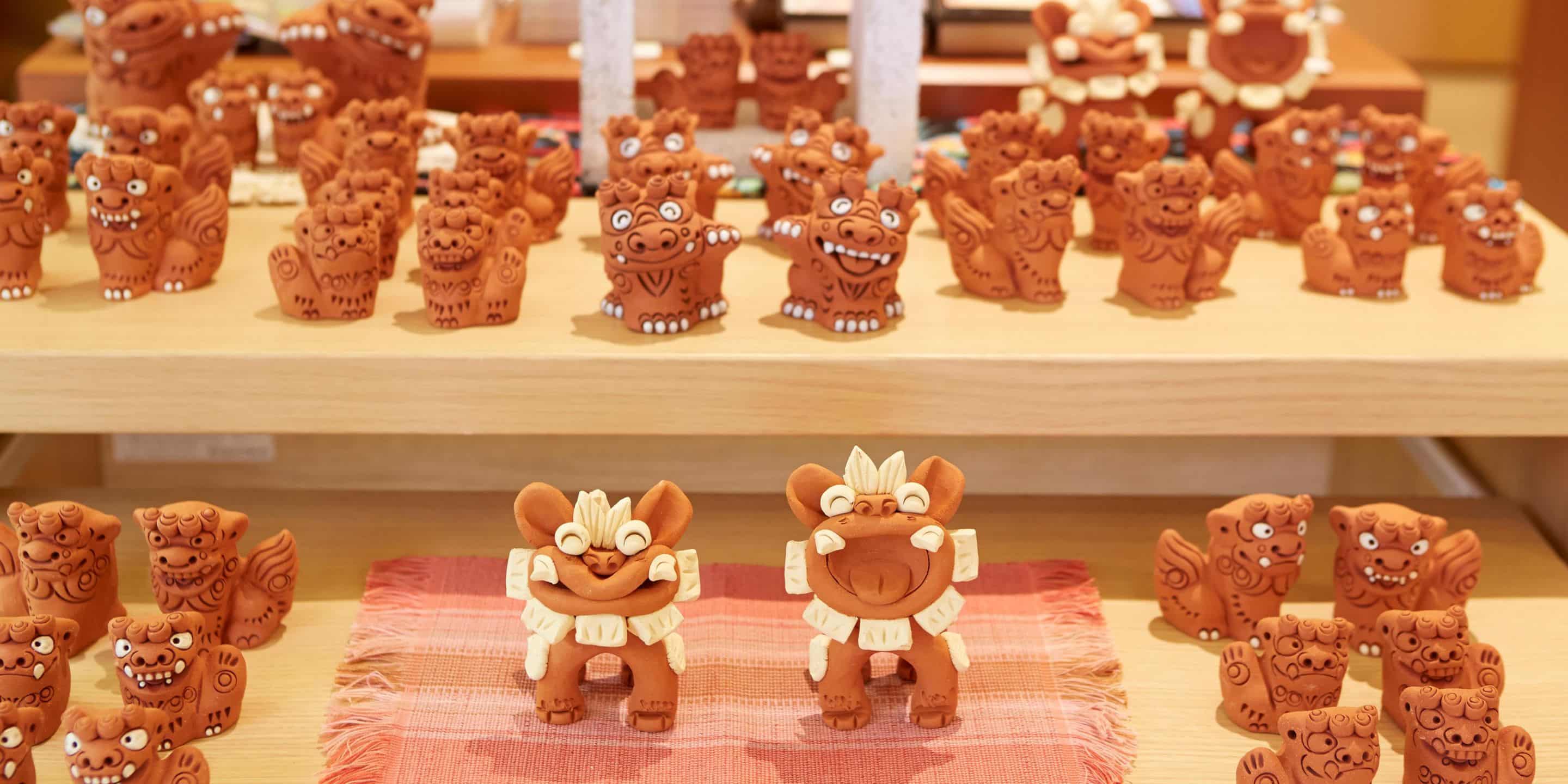 After my husband and I were wowed at the music and dance show, with its small but talented locals displaying enthusiasm and excitement thru the Orchid Dinner buffet, we headed back to "The Lounge" for late night views, drinks, and deserts. Waking the next morning, for a sunrise of glowing pinks, my husband and I opted for a quiet morning at the club with coffee, views, and catching up on conversations too often forgotten in the day to day mundaneness of marriage, work, and our "busy" schedules. As we moved on to lunch, my husband confirmed he too favored the Grill restaurant over the Orchid's Okinawan fare, but perhaps that was just our western palates speaking as both buffets had ample selection even though he is vegetarian and I am vegan.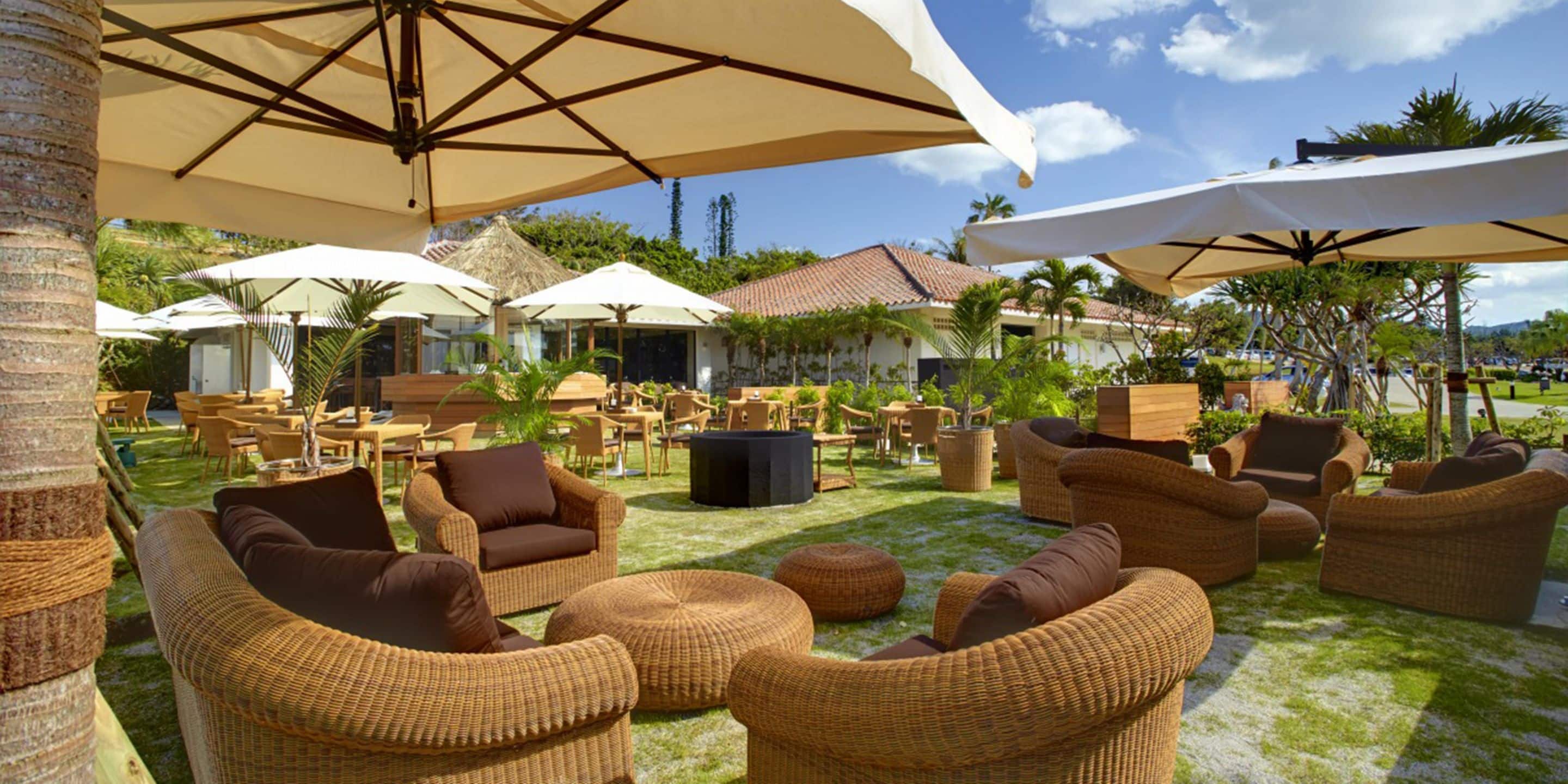 Overall we enjoyed our stay at the Intercontinental and I wholeheartedly recommend a stay here, for a night or a week. It's completely up to you, but for the money this is one of the more enjoyable resorts I've stayed at during my travels around the globe.