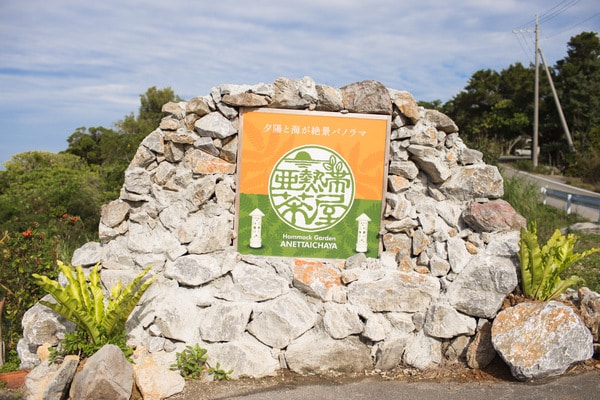 CONTRIBUTED BY HANNAH CURTIS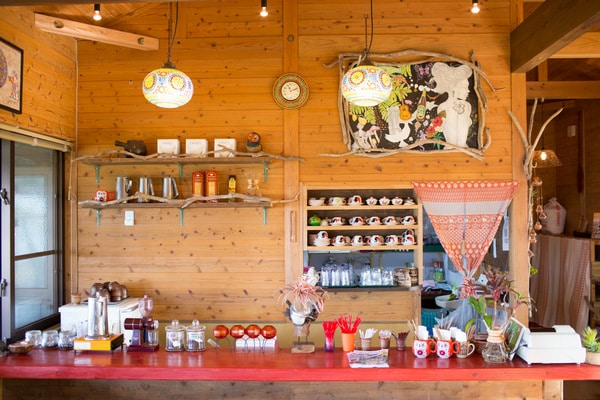 From the very first time I saw a picture of Anettaichaya I knew we HAD to go there; not only did the food look delicious and the views amazing but they had hammocks too. Quite possibly the perfect combination for an enjoyable, relaxing meal.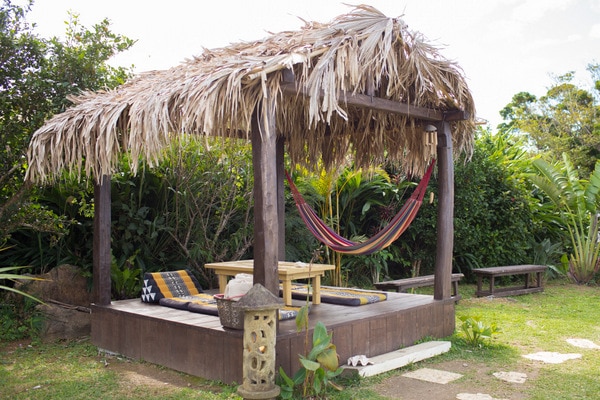 We arrived just as they opened and had our pick of places to sit and there are quite a few to choose from; an open air deck overlooking the Motobu peninsula, a couple of small tiki huts containing cushions to lounge back on and even a hammock!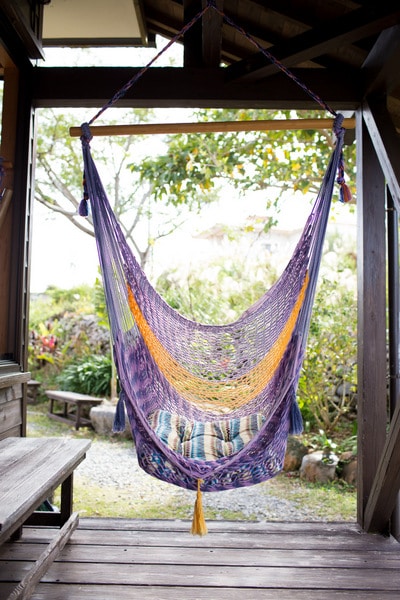 The inside of the cafe itself or even outside the cafe on the wrap around porch which contains a few hanging chairs!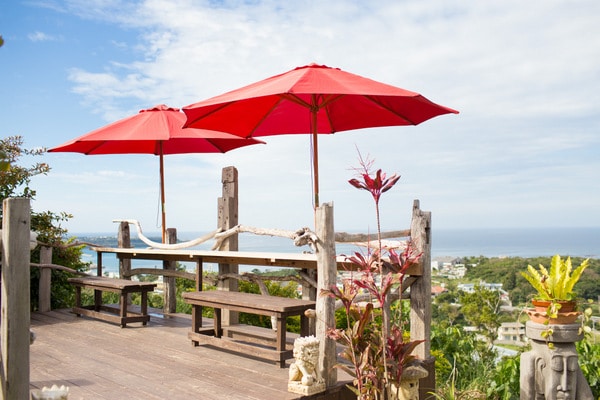 Of course we opted for the tiki huts which was most relaxing and made even more enjoyable by the beautiful sunny winter day.
While the menu isn't overly extensive everything looked and sounded amazing, and between our family of 4 we got to try a decent portion of the menu.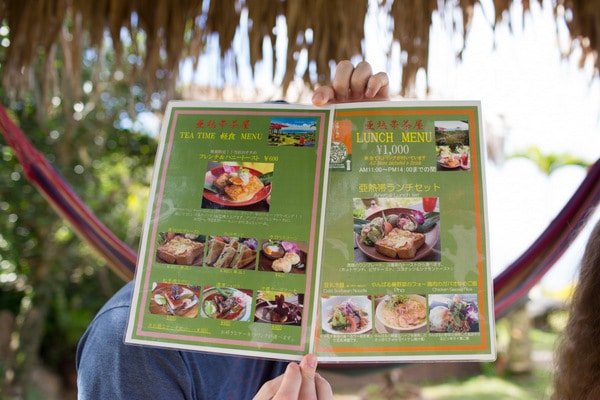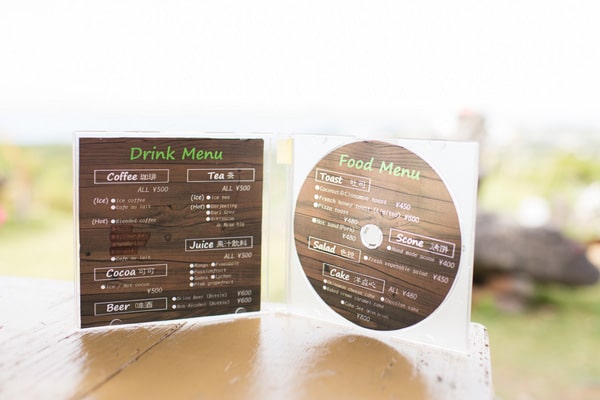 Matt ordered the pho and it was very tasty with packs of flavor, while I settled on the Chicken Gapao Rice, which had a nice amount of spice to it, but definitely not unmanageable if you don't like spicy foods.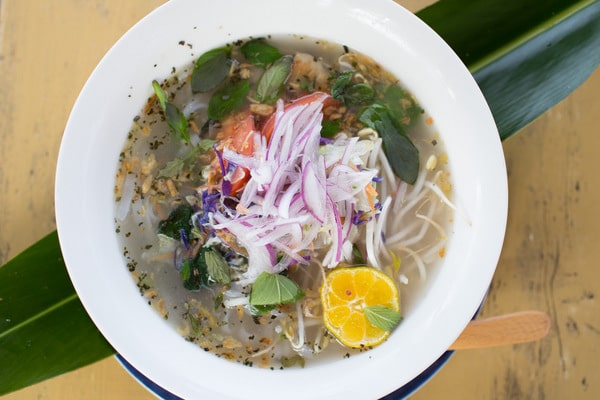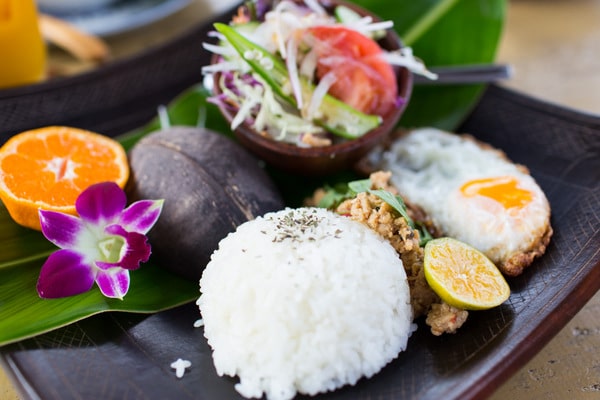 Our girls both got French toast; one ordered the coconut & cinnamon, while the other went for French honey toast which came with ice cream & cream and a firm favorite by us all.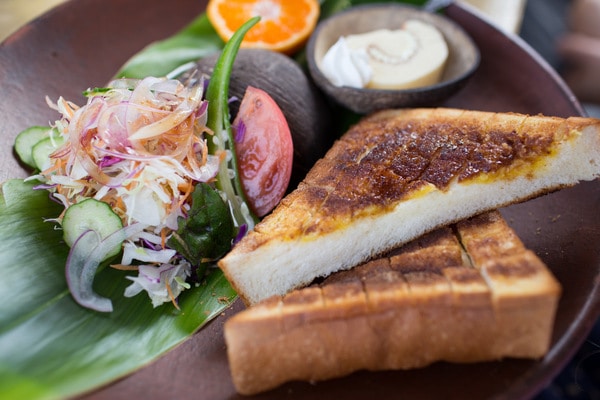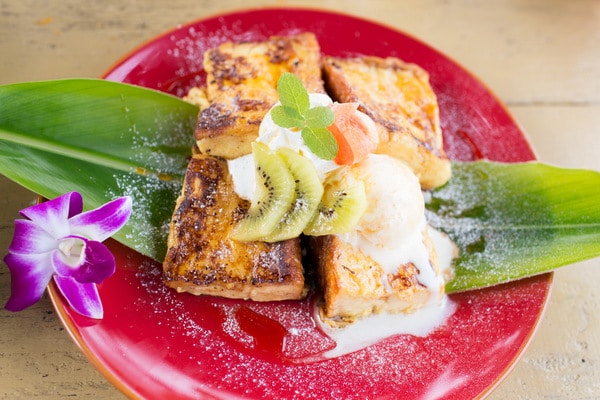 If you order a set you also get your choice of drink from tea, coffee or a variety of juices.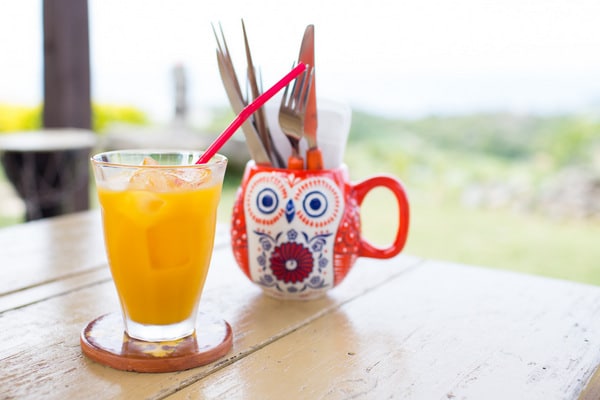 When we were leaving we made the comment to the owner how it was such a beautiful setting with great views, and he mentioned to come back just before the sun sets as it is truly breathtaking.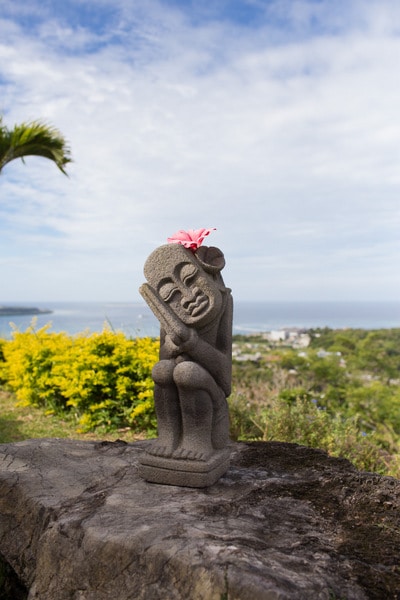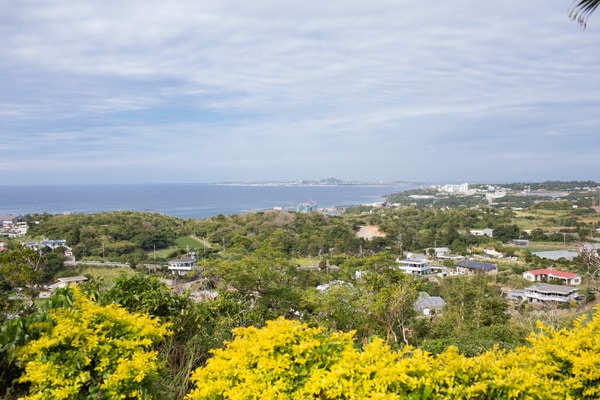 While we will have to save that for another time I can definitely imagine it being very beautiful.
---
Anettaichaya
Hours: everyday from 11.00 – sunset (lunch is from 11.00 – 14.00)
Phone: 098-047-5360
Payment: Yen only (no credit cards)
Address: 60 Nobaru, Motobu-cho
GPS Coordinates: 26.6675423, 127.90039150000007