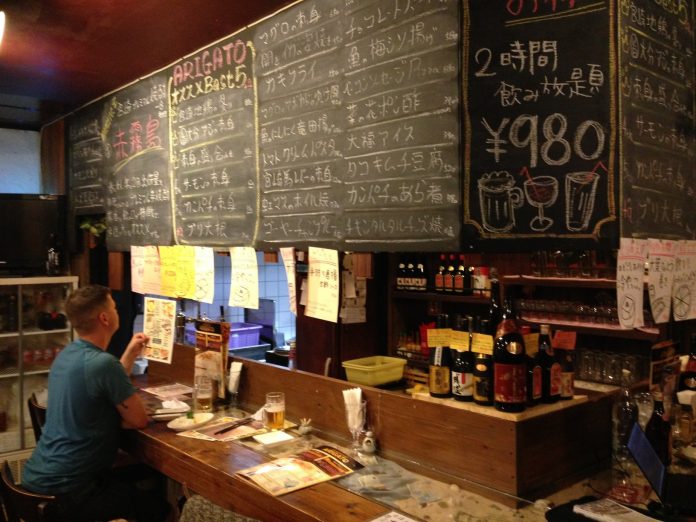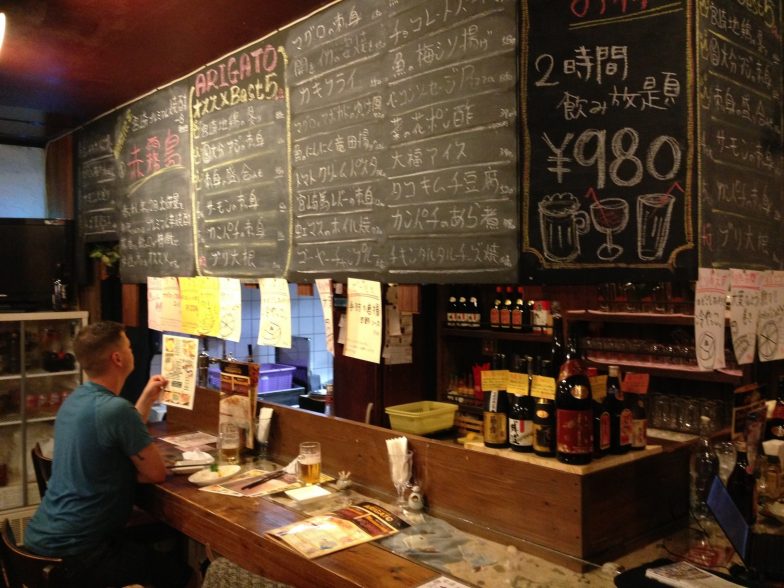 CONTRIBUTED BY JEANIE ANGEL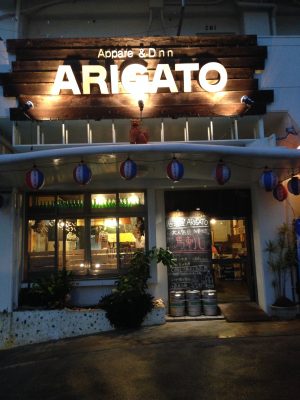 This restaurant is an izakaya style restaurant with a mixture of foods. They offered such things as pizza but also had all the normal Japanese offerings. Sushi, soups and noodles, rice dishes, etc. We were intrigued to find upon sitting that they were offering 100 yen Orion drafts from 6-8pm. We have children so that is prime time for us! They also had an array of different cocktails and awamoris to try if you're into that sort of thing. We were super excited. We ordered the calamari and it tasted fresh, the staff was very courteous. They had fun little squeakers they put on your table for you to squeak if you needed something. Ours was a little plastic hamburger. We ate lightly and drank heavily and were on our way.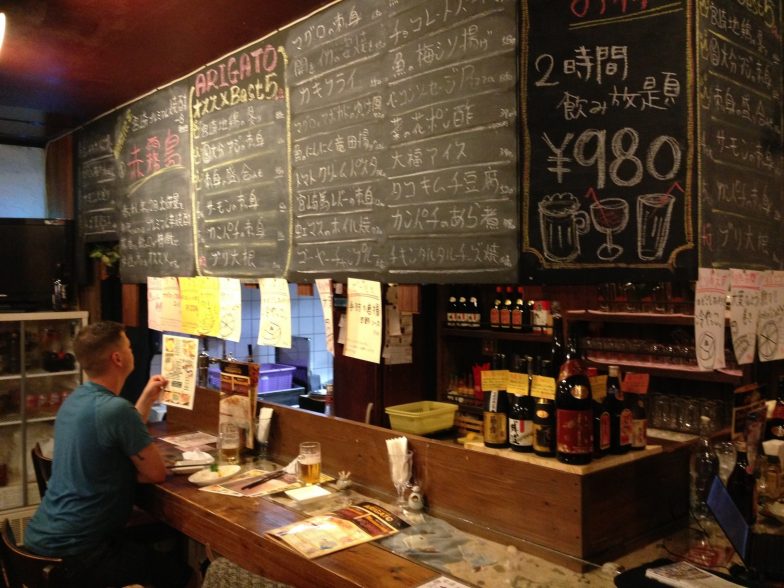 When we went to pay we realized that our bill was slightly higher than what we expected. Turns out there is a 300 yen per person table charge when you sit. I suppose that is common around here when they are offering such a great deal on Orion Drafts.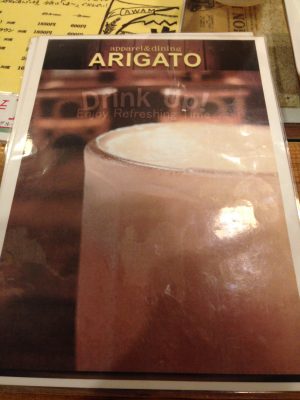 Payment:  Yen/Mastercard/Visa
Address: 3-12, Chatan 1-Chōme Chatan, Nakagami-Gun, Okinawa Japan 904-0116
Directions: From the Camp Foster's "The Spot" Gate – Turn left out of the gate heading towards the 58. Go straight through the first light (crossing the 58). At the next light make a right and another almost immediate right, just before the Drugstore Mori. If you continue down that little alley road you will see it tucked in the back corner – all lit up.
Hours: Open 6- late