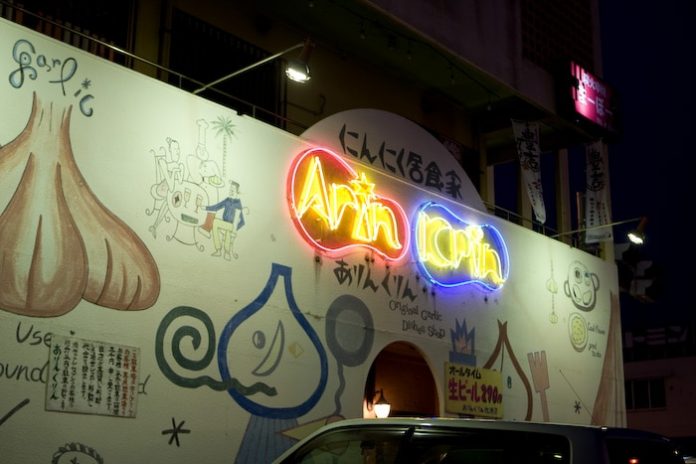 Editor's Note: [Establishment] was originally reviewed on Okinawa Hai on August 28, 2008; you can read a PDF copy of that original review HERE. The post below is an updated take on this attraction, published April 25, 2016.
CONTRIBUTED BY LOUISE DUPUY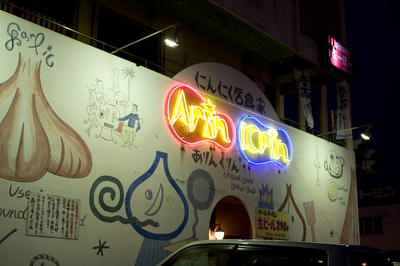 Arin Krin is like a Tardis (Doctor Who fans know where I'm going with this). Small on the outside (and with limited parking, more on that later); deceptively big inside. But what is Arin Krin? Allow me to explain, and then tempt you in to visit.
Better known as the 'garlic restaurant', you'll find it sat on a corner plot along Highway 58, in the Makiminato area of Urasoe (find it here:. First off, parking is limited. They have about 4 spaces right out front, but if you have anything bigger than a sedan, you might be out of luck (one parking space is behind a post, and is tiny! Definitely more suited to Cube car or smaller). You can park along the street, but again it's pretty limited. This is a shame because Arin Krin is perfect for large group dining.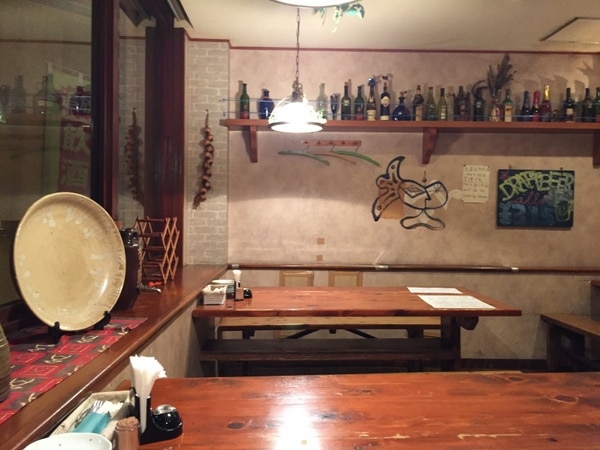 See what I mean about large group friendly? If you've ever been to a Bavarian bar, this is sort of what it looks like, except the decor is muted, with little hints of Okinawa here and there (big awamori pots mostly, but also some wall art). I quite liked the simplicity. Take your seats, or benches, and prepare to be amazed at what you can do with garlic.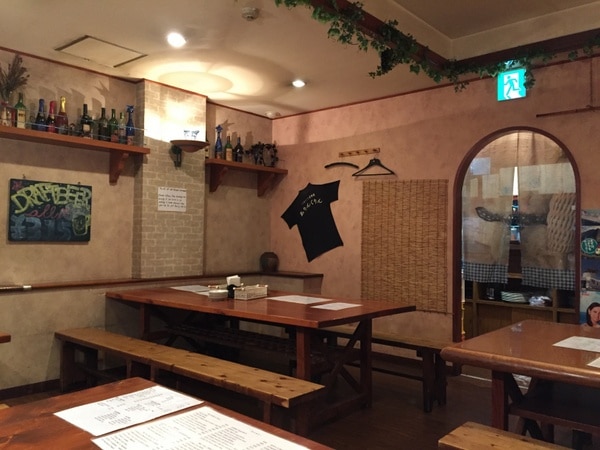 Once you've figured out parking (or gotten a taxi and done away with that bother entirely), enter the garlic house! It's called this for a very good reason: practically everything on the menu has garlic in it somewhere. More on this later. It's a decent sized space with two dining areas, one with conventional tables and chairs, the other (closest to the kitchen) has larger tables and long benches.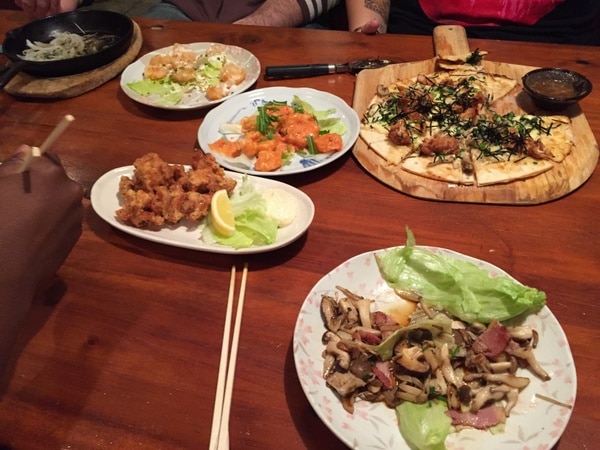 And with that, we are on to the best bit; the food. It's insane how much choice you have. If you hate garlic, you're in the wrong place! Almost every dish has garlic of some form in it, the clue is in the name! It's tough to choose because everything looks and smells delicious. I went in a small group, and we decided to just order a few things each and share the garlicky love. This turned out to be a great idea because it meant we all got to try a sample!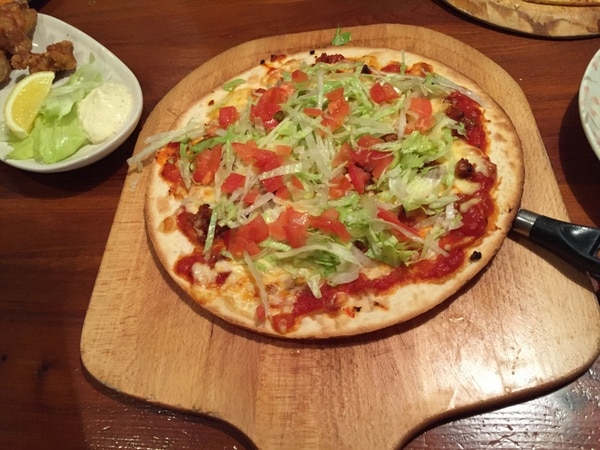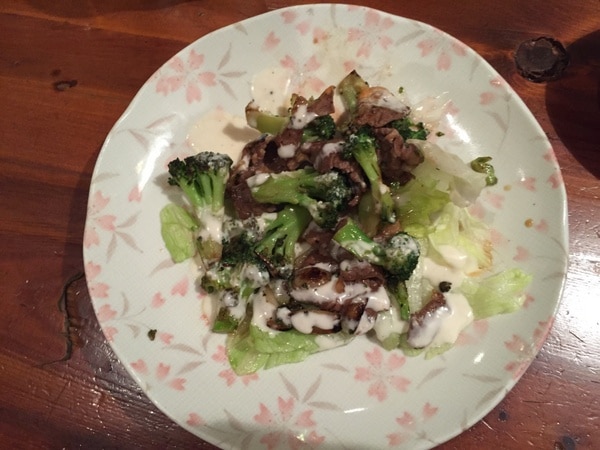 In particular, the tacos pizza, fried chicken, garlic beef, eggplant gratin, and fried mashed potatoes were my favorite.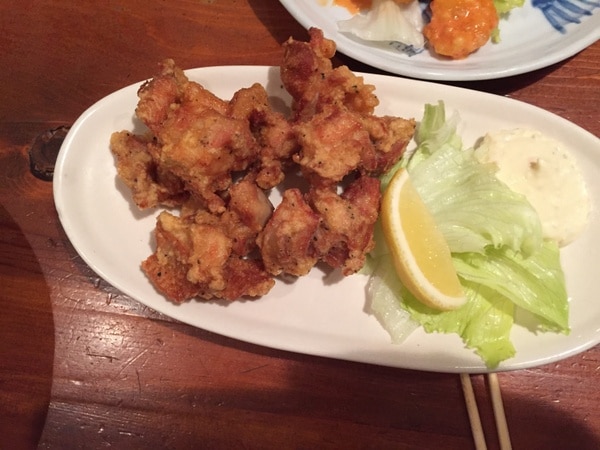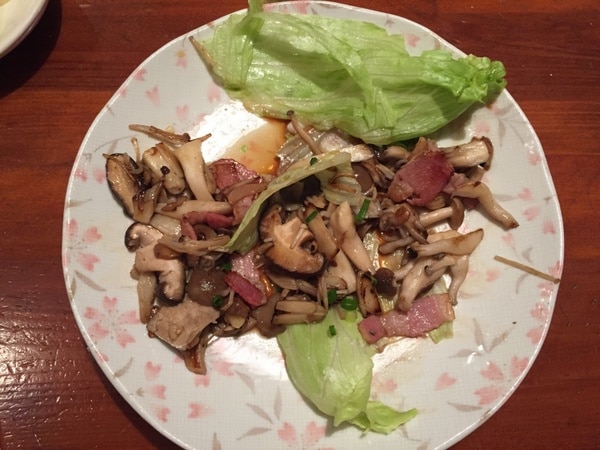 The fried mashed potatoes! Medium sized balls of soft, gooey mash, with a cheesy center, ensconced in a light, fried batter. They were magical.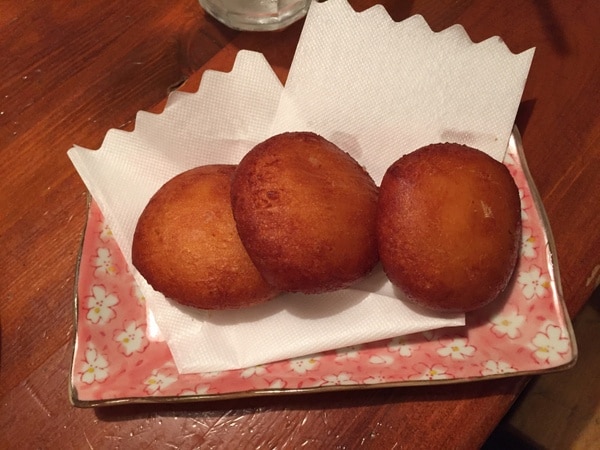 Everything we tried was good though, and a lot of items had a subtle undertone, rather than a full-on vampire killing strength garlic taste, which is nice. They do, however, have items with a stronger flavor, if that's what you're after. The garlic pizza is ideal for this. It had cheese and herbs on it, but honestly, all you can taste is the garlic.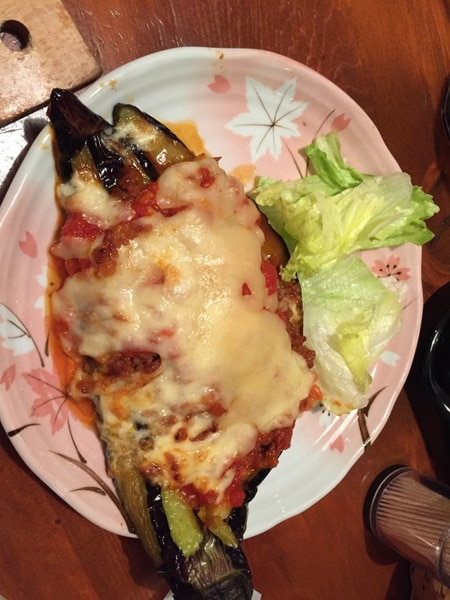 Drinks-wise, you can either go soft or alcoholic. They have sodas, fruit juices, wines and beers, something for everyone. Plus you get unlimited refills on water. Everyone in my party went with fruit juice or soda, due to driving and work the next day, but you don't need to drink to have fun!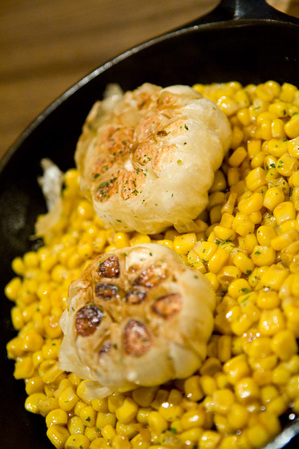 (Photo Credit: Aviva)
Price will vary depending on what you eat, and how much of it. I think altogether we paid just under $100, but that's four people with over 10 dishes and drinks, a steal if you ask me. You can pay with yen or a credit card. It was a great night. Quiet, relaxed atmosphere, great service, great food, and great company. A winning formula.
---
Arin Krin
Hours: Open 5pm-1am
Phone: (098) 877-3971
Address: 1 Chome-9-11 Makiminato, Urasoe
Google Maps Coordinates: 26.2662328, 127.72420390000002
Directions: Head south on HWY 58. After Camp Foster (and before Kinser) 58 will split and the middle lanes go up into an overpass/bridge thing. Don't go up, stay to the left passing an A & W. At the first light where the overpass ends you'll see Arin Karin on the corner on your left. It's covered with crazy drawings of little garlic men. (There's a big Pachinko Parlor with a Micky D's on the right.)
Parking: Parking here is quite difficult as the restaurant has only about four spaces. Make sure you don't park at the building across the street. I usually park on the street around the corner (along the chainlink fence.)