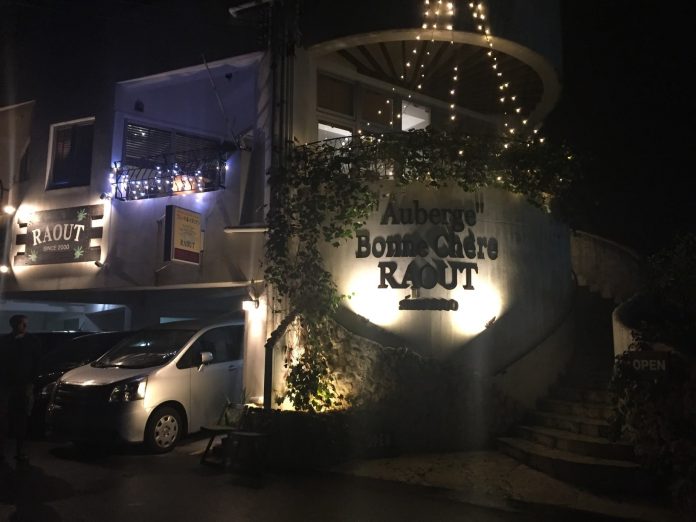 CONTRIBUTED BY JENNIFER GILES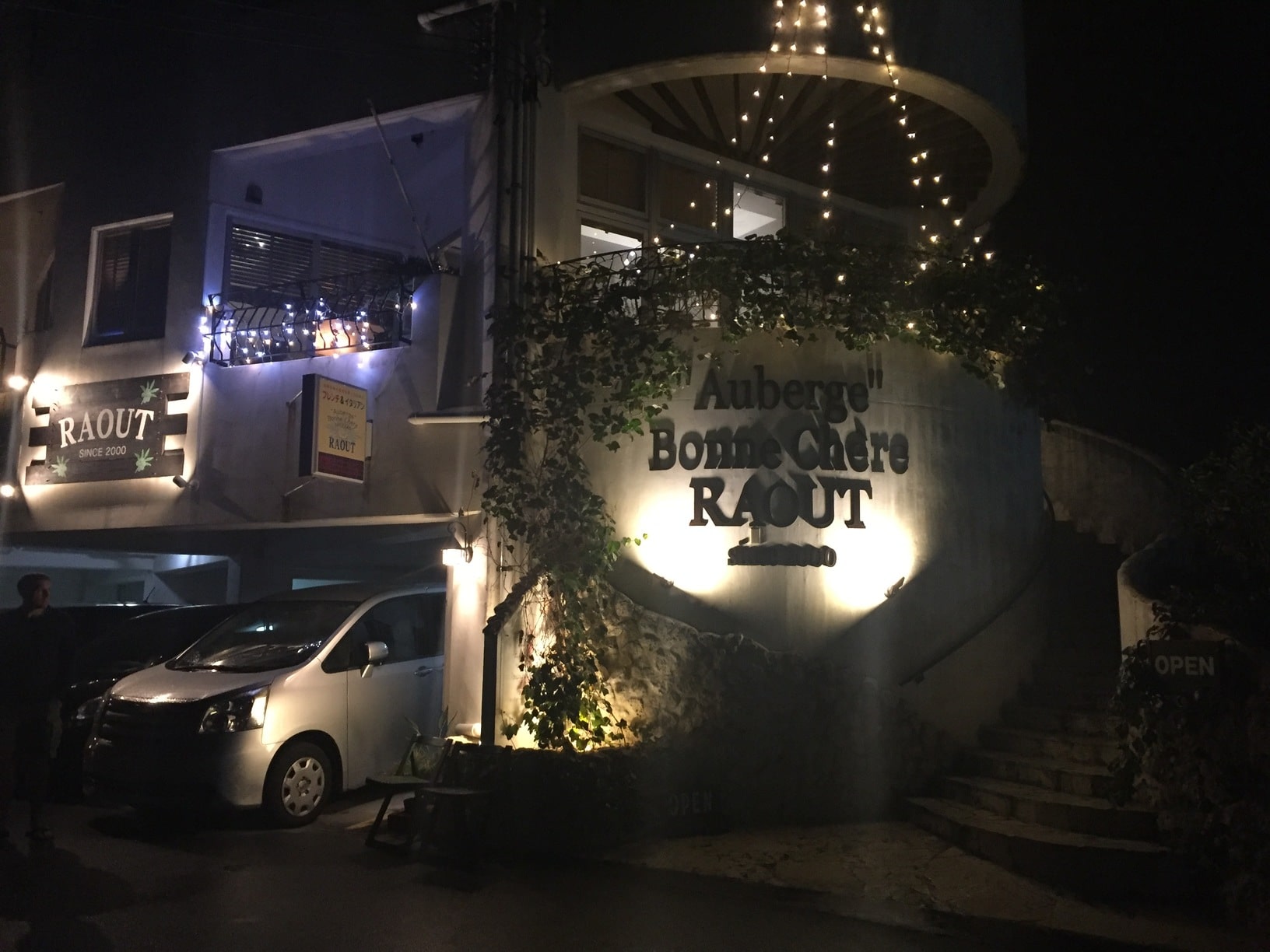 We never expected to find such a lovely French fusion restaurant in Okinawa, but that's exactly what we found in "Auberge" Bonne Chere Raout French restaurant in Onna Village.
French country décor fills the intimate second story dinning room dimly lit by chandeliers. They serve a set four-course dinner menu with a basket of fresh baked bread, an appetizer, a soup or pasta or salad option, two main entrée options and a dessert. Each dish was expertly prepared and beautifully plated with a classic clean French composition. The set menu was around ¥ 2,600 for the standard plating, or ¥ 3,200 for an upgraded entree which includes an additional serving of protein.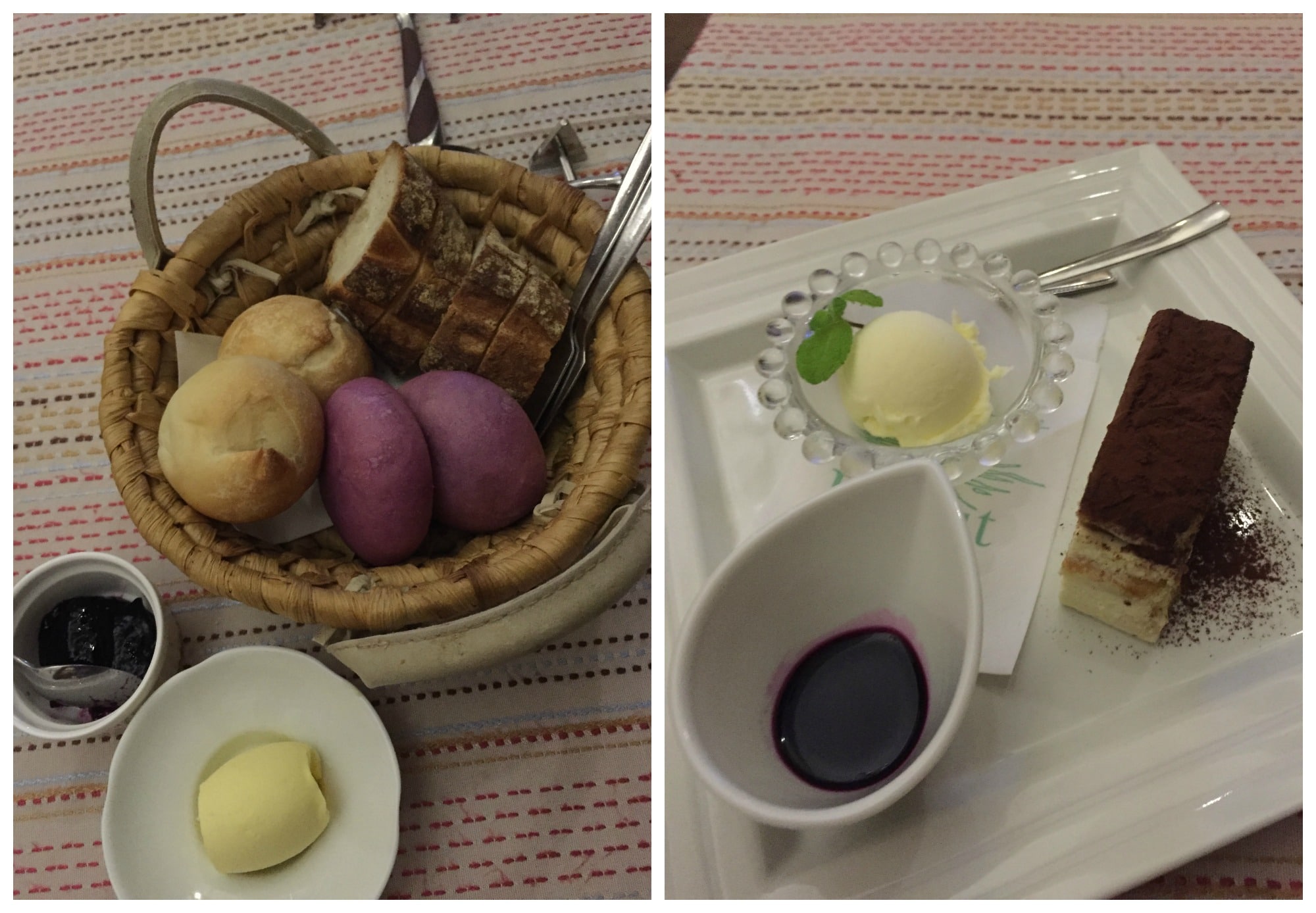 A husband and wife own and operate this French fusion restaurant. The husband prepares the food and the wife serves the meals. The wife initially apologized for her English, but did a wonderful job of reviewing the menu and explaining each of the entrees to us. She told us that they grow many of their ingredients themselves in the Onna area. They also make their own jelly for the bread and fruit preserves for the desert topping. We were impressed with the Beaujoulis red wine she recommended to accompany our meal. The house white was also fantastic. They offer Cote du Rhone, a favorite of my husband and mine, as well as several varietals not commonly found on Okinawa. All of the wines were poured generously and reasonably priced at ¥ 500 and up.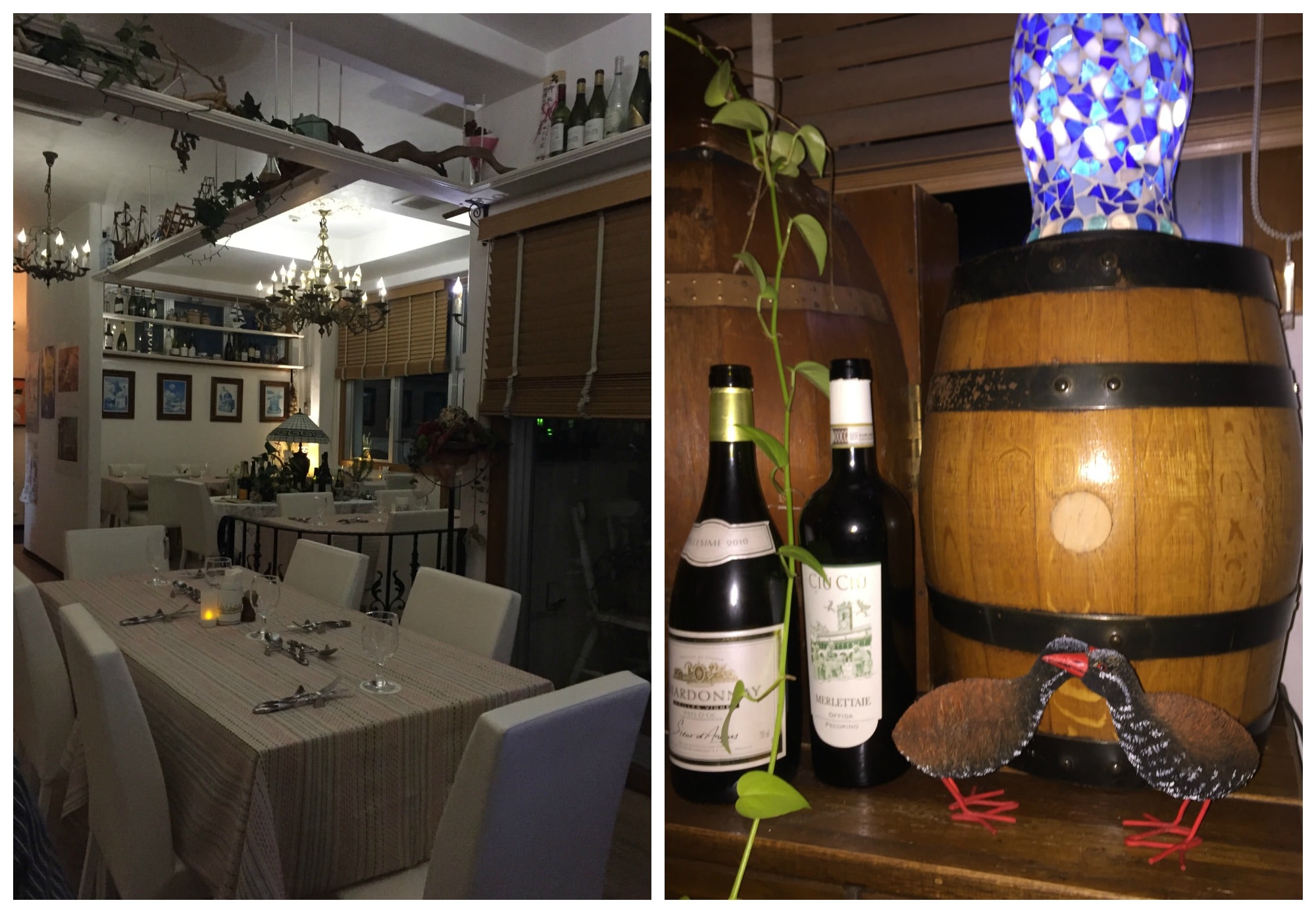 They also offer a lunch/brunch buffet option. The menu featured a picture of the spread with five or six entrees to choose from. Certainly a wonderful option if you want to take a break from local cuisine and opt for French.
Hours: Varied but traditional lunch and dinner hours Tuesday – Sunday
Phone: 098-965-3205
Payment: Yen or credit card
Address: 〒904-0417 Okinawa Onna, Kunigami-Gun 61-1, Maeda Japan
Directions: On route 6 near Maeda point
Coordinates: 26.438863, 127.76913830000001
Website: www.raout.com