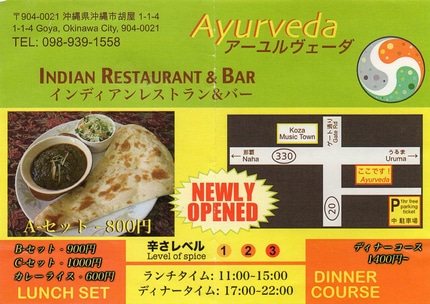 CONTRIBUTED BY KACEY A.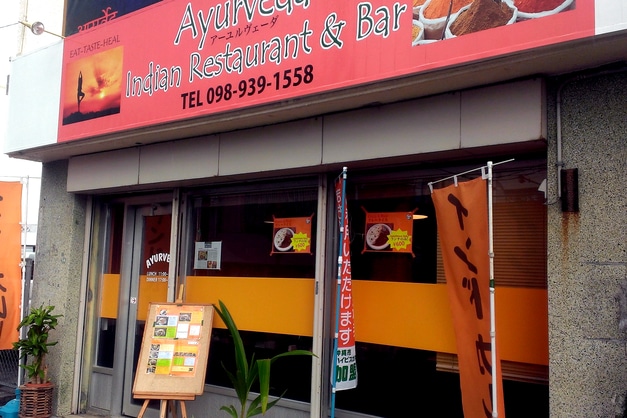 The name Ayurveda comes from one of the world's oldest natural whole-body healing systems; it translates to "life-knowledge". The system is based on a few main points: a healthy mind, body and spirit. Food & herbs are considered a medicine for a healthy life balance.
Ayurveda is located at the Route 330 & Route 20 Goya intersection (outside Kadena Gate 2). With its orange signage and new mural, it's hard to miss; as well you shouldn't, the food is delicious. On August 1st, Ayurveda opened it's doors to share homemade Indian cuisine. It's served by the friendly & hospitable owner, Kamath Vaman, better known as V.K.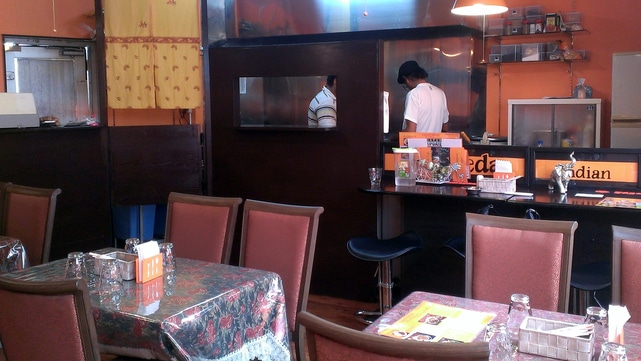 V.K. has worked in hospitality and restaurants his whole life and has been in Japan for nearly 30 years. You might even be familiar with his first Okinawan restaurant, Indira, which is named after his mother. After developing & managing Indira for a couple of years, he relocated back to mainland with his wife, but he couldn't stay away. Okinawa called him back, and our stomachs are grateful he returned.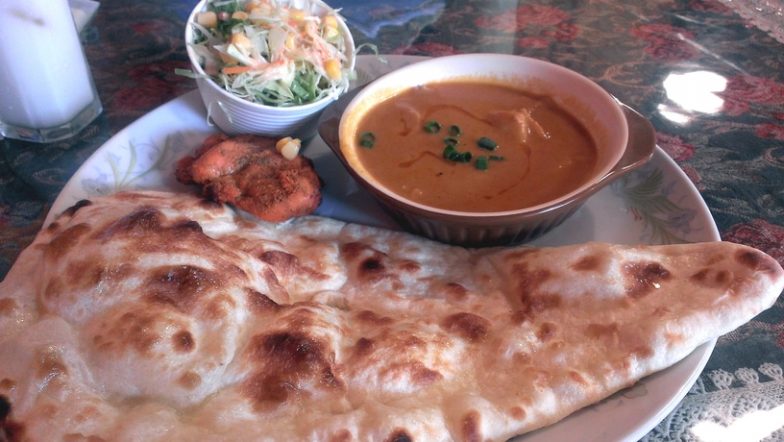 While the current menu features mostly North Indian items, V.K. plans to introduce dishes that reflect the Mumbai region of India, where he is from. Ingredients are carefully chosen to accommodate seasonal foods, high quality, and a healthy balance. During my first visit with a friend, we spent so long eating and chatting, we didn't notice V.K. had left to go to the market. When he came back, he whipped up Dudhi Halwa, a sweet dessert made of bottle gourd, just for us! What a treat! V.K. and his small staff are always experimenting with new dishes. In fact, if you'd like to try something that isn't on the menu, just ask!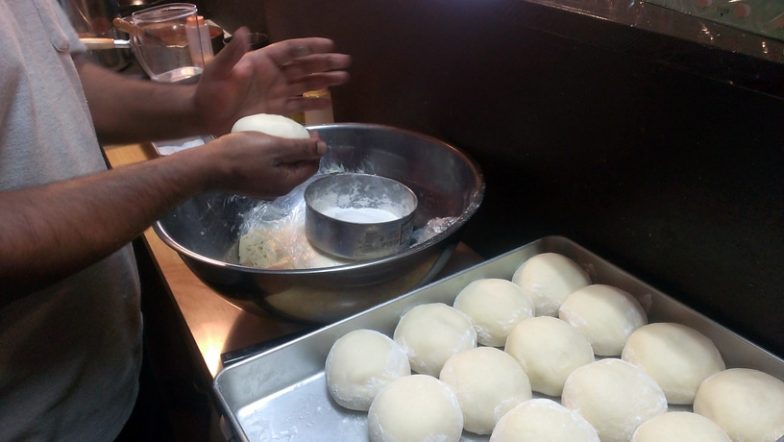 A signature dish that V.K. introduced years ago to Okinawa is bacon naan! Yes, I said bacon naan. Bacon and naan, together, in a glorious pairing. Do I even need to tell you to order it?   Another recommendation I have for you is the Mutton Goat Curry currently offered as a dinner special. I hope that enough people ask for it, it will find a permanent spot on the menu. It's tender, spicy, and hearty. The flavors are complex without being overwhelming, and the goat is some of the best I've had.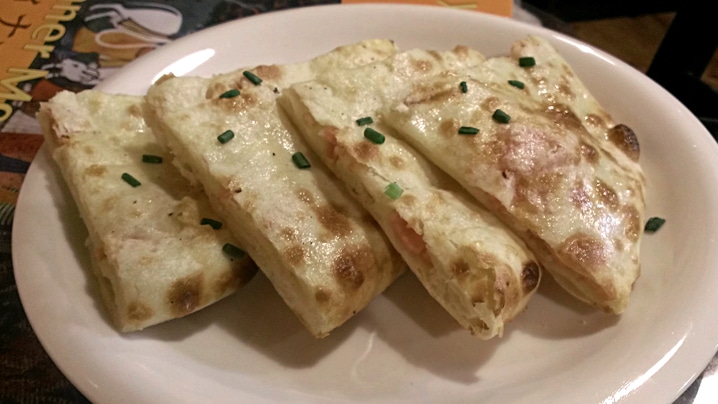 I'm always happy after leaving Ayurveda. Something that I appreciate is the manageable menu size and that each dish is carefully selected to stand out on it's own with different vegetables, different spices, and different textures. One of my favorites is the chicken palak, but so is the mutton masala and the keema curry. Okay, so I might just love them all. Don't forget to order a lassi, and save room for the shrikhand, a yogurt saffron dessert.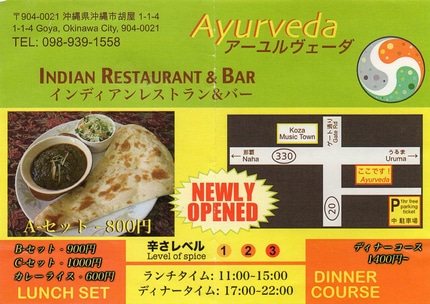 Hours: Open Daily. Lunch 11:00 a.m. – 3:00 p.m.
Dinner 5:00 p.m. -10:00 p.m.
***As of May 2016  – Now offering delivery to Kadena Gate 2!!!***
Phone: 098-939-1558
Payment: Yen & Credit Card
Address: 1-1-4 Goya, Okinawa City, 904-0021
GPS: 26.335745, 127.800634
Parking: Behind building in paid lot. (See Image) Upon checking out at the restaurant, you'll receive a 1 hour free parking ticket.