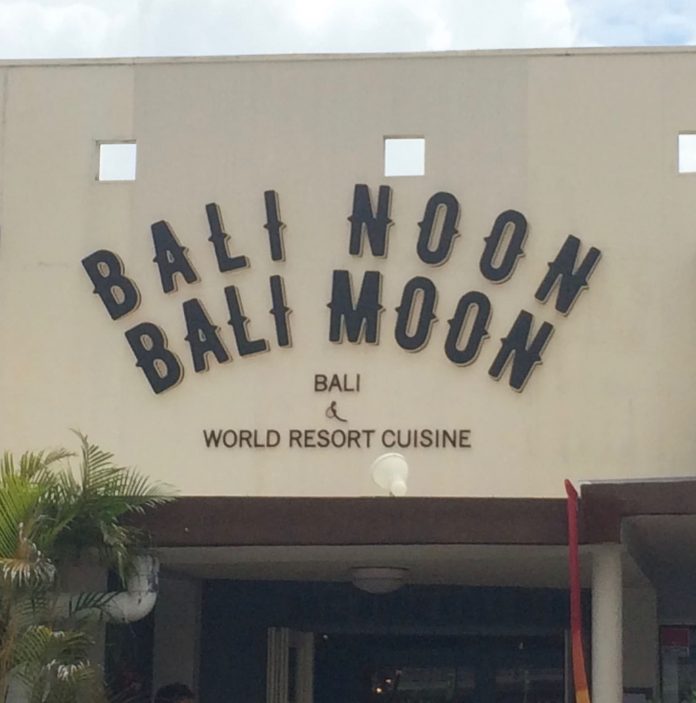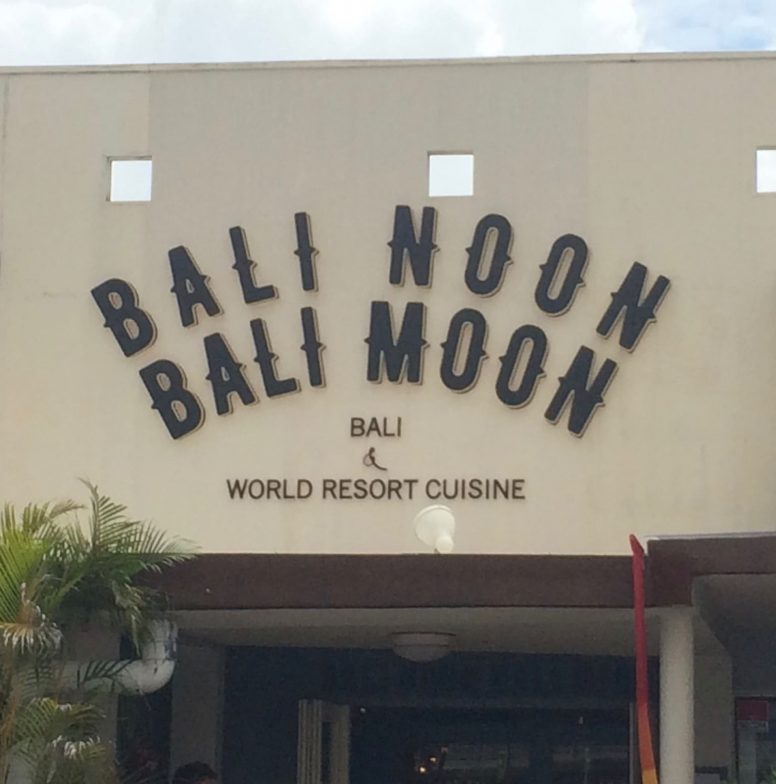 Bali Noon Bali Moon
CONTRIBUTED BY ALLI M.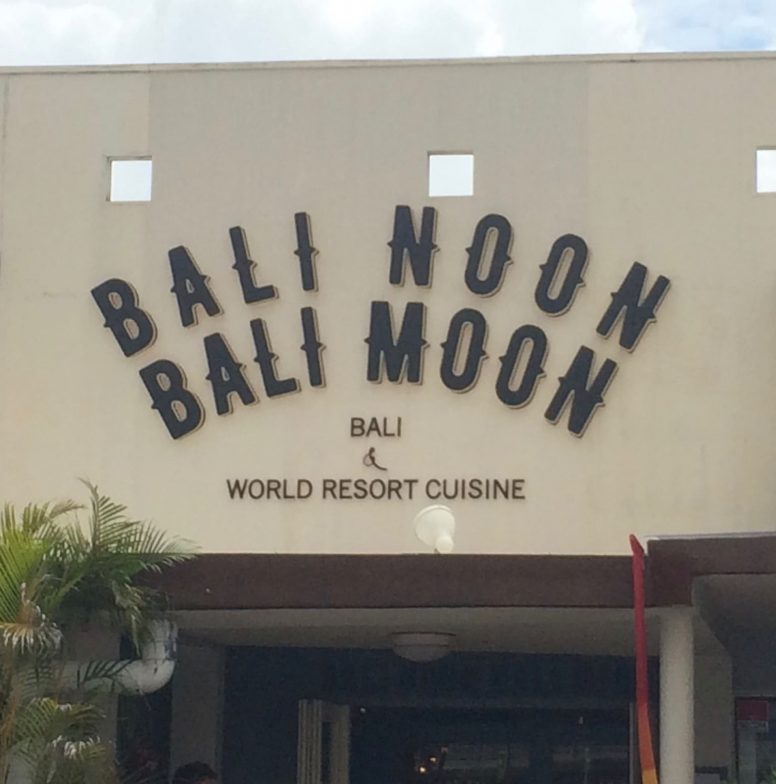 If you have ever to been to Bali, you will know the local cuisine is delicious! The dishes are similar to other southeast Asian foods, with selections of fried rice and curry, but using Balinese spices.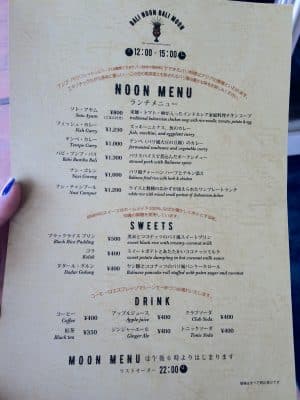 click photo to enlarge menu
Bali Noon Bali Moon offers a small selection of Balinese cuisine in a comfortable and clean atmosphere. It does feel like you are in a small resort restaurant, with pretty lanterns and decorative pillows done in a tasteful manner.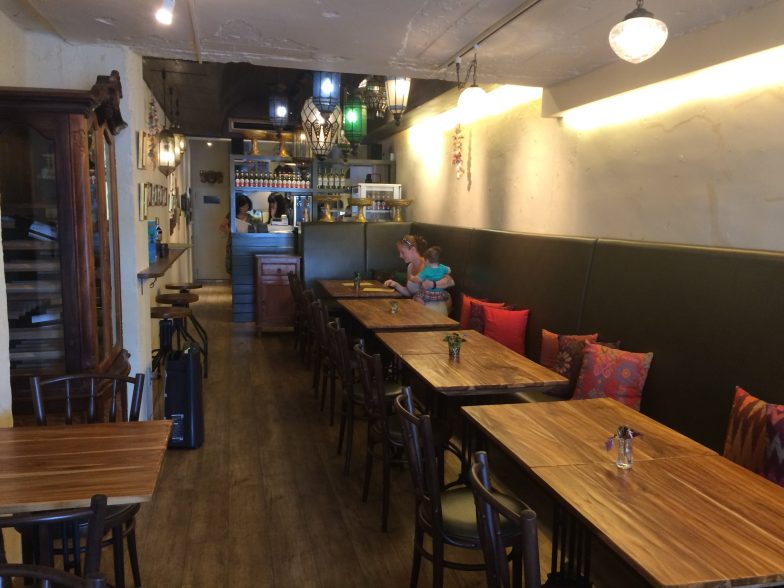 There are separate menus for lunch and dinner; lunch served noon-2:30 pm and dinner served 6pm-10pm. The lunch menu has offers a smaller selection of their most popular dishes, with an average price of 1100 Yen.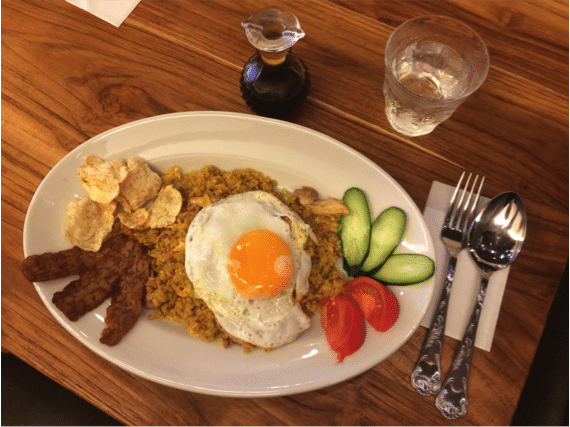 For lunch, I ordered the Nasi Goreng – Balinese fried rice with herbs and chicken. The food was flavorful, but the best part was the dessert! We ordered two desserts (we couldn't resist). The Dadar Gulung – Balinese pancake roll stuffed with palm sugar and coconut was fantastic! We also tried the Black Rice Pudding, which was decent, but not as delicious as the rolled pancake.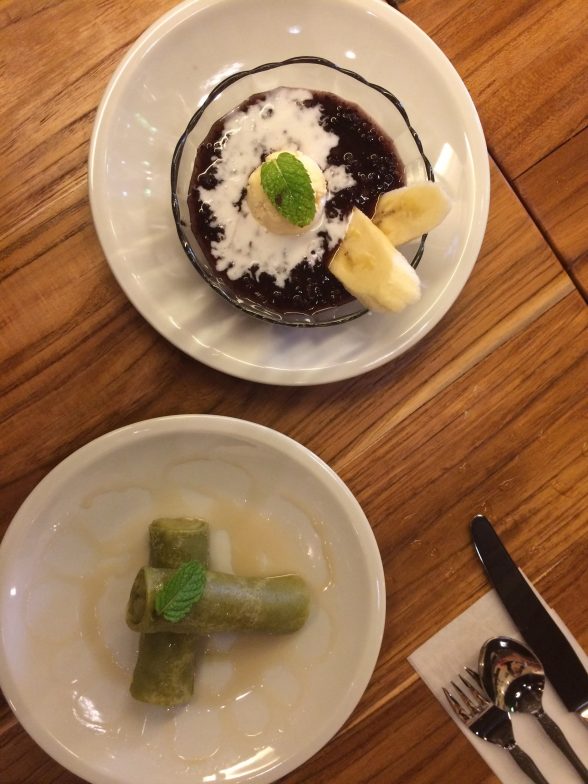 You should check out Bali Noon Bali Moon! They are located in Plaza House Shopping Center off the 330 and take credit card and Yen. There is a large orange sign for the Shopping Center with several other restaurants and shops.
---
Bali Noon Bali Moon
Payment: Yen and Credit Card
Hours: Open Daily 11:30am-2:30pm and 6pm-10pm
Phone: 098-933-1144

Address: ‪3-1-12 Kubota, Okinawa 904-0023, Okinawa Prefecture
GPS Coordinates: 26.3197637, 127.7940153
Directions: (from Camp Foster) Exit the Legion gate and turn Left on the 330. Follow this road up to where the Aeon mall is being built. Plaza House Shopping Center will be on the right-hand side past the mall.
Directions: (from Kadena) Exit Gate 2 and make a right on the 330. Take the 330 down and you will see Plaza House Shopping Center on the left. It is before you hit the big Aeon mall.