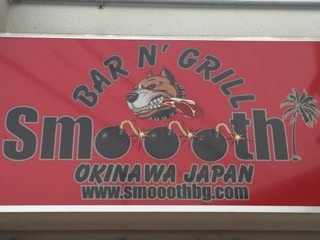 CONTRIBUTED BY DONNA MACK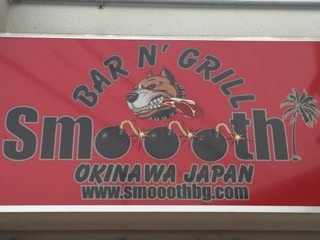 Yomitan is where I call home here on Okinawa! We have lived here almost 9 months and I am so excited to explore all the great places to eat especially in "my" neighborhood.
Tonight my family and I decided to try a new place that just opened in April 2016 that serves wings, called the Smooth Bar N Grill. NO, I did not misspell "smooth" it is actually spelled with 3 "o's". I am a sucker for a place that has a view of the water and you certainly do not realize that the Smooth Bar N Grill has a view as you drive the past but it does which makes it a winner in my mind.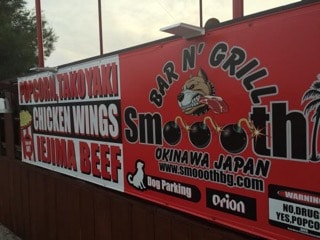 Smooth is located off route 6 in Yomitan by the Marudi grocery. The parking lot is in the back of the restaurant. They have both inside and outside seating. We chose outside to enjoy the sunset over the East China Sea.
The staff was friendly and accommodating. They have an English menu but Yukihiro spoke very good English and we had no problem communicating with him. My family ordered the honey mustard and bbq wings, chili cheese fries, shrimp, edamame, garlic sausage, Belgian fries and free popcorn.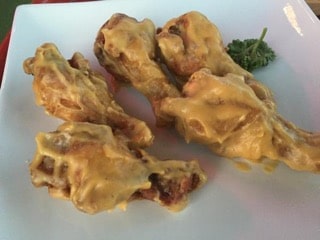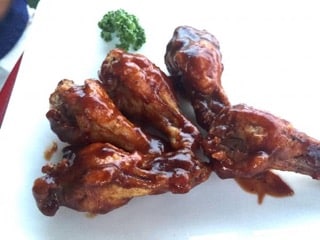 Many items were "pub" style food but there were choices that surprised me, for example, duck, lamb, iejima beef and yes wait for it alligator and ostrich. Of course, they do serve beer but as a reminder please 1 drink 1 number be safe and have a designated driver.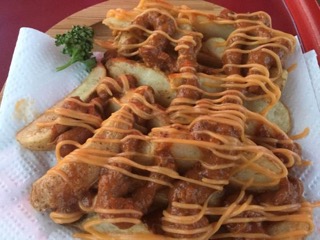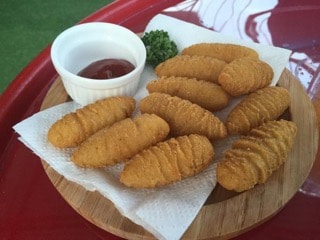 ---
Smooth Bar N Grill
Hours:
Dinner: 4:00 pm to midnight
Closed Sundays
Payment: Yen
Website: http://smooothbg.com
Facebook Page
Phone: 098-958-2422
Address: 1705 Yomitan-son Nakagami-gun, Okinawa
GPS Coordinates: 26.3960554, 127.74427719999994
Directions: From Kadena Gate 1 turn right onto Hwy 58 follow for  11 KM; turn left onto Hwy 12 (new road GPS may not recognize). Take to the very end, then turn left on Hwy 6. Smooth is on the right before the Marudi Grocery.