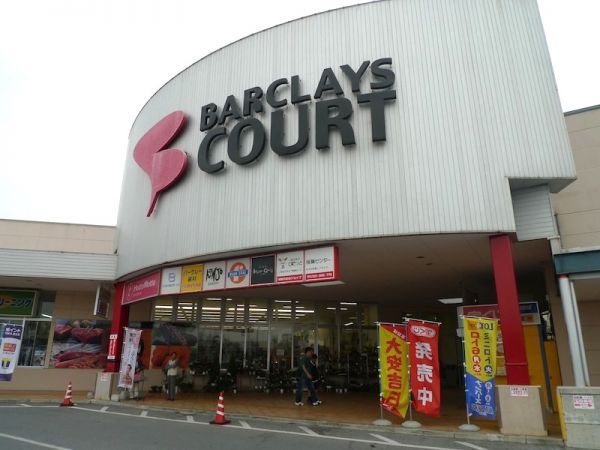 CONTRIBUTED BY ANGI BRZYCKI

Barclay Exterior
Truthfully, I am not really a fan of strip malls with the exception of Barclay's court in Urasoe City.
For one, the Starbucks opens at 6:50 am compared to a lot of the other Starbucks in Okinawa that open at 9 am. The only drawback is that they do not have WI-FI. The Daiso (100 Yen store) is one of my favorites. For some reason (to me) it has a better selection of Japanese servingware (plasticware, teapots, cups) made in Japan. Just check the labels because everything is mixed with a large selection that are made in China too.

Barclay Uokura
I also recommend going to the kaitan sushi place called Uokura. There are a few on the island, but I think this is one of the nicer ones. It is on the opposite side of the parking lot from the BEST. The atmosphere is relaxed for a revolving/conveyer belt sushi and it is reasonably priced. I recommend the あぶり (aburi) salmon. It's lightly grilled on each side.

Barclay Best
One of the best parts about Barclay's court is the hidden thrift store inside the BEST electronics store called Jumble Store. Usually when I go in a thrift store in Japan I never want to by anything because it's too expensive and not worth it. When I go into Jumble Store, I usually find things I like for a reasonable price. Not to say it's as cheap as Goodwill in the States, but there are a lot of name brands and a large selection to comb through.

Barclay Anzuya
There are plenty of places to eat in Barclay's court for cheap. CoCo Curry, Italian Tomato Cafe Jr. MosBurger, and the affordable yakiniku chain Gyu-Kaku are all in Barclay's Court.

Barclay Gyu Kaku

Barclay Italian Tomato

Barclay Mos Burger

Barclay Opt Gout

Barclay Restaurant 2

Barclay Restaurant
There is plenty of parking and it is free.
Directions:  Barclay's Court is conveniently located off of the 330 in Urasoe with an entrance/exit for the toll road.
If you take the Okinawa Expressway, get off at the Nishihara exit. Some consider Barclay's court to be in Nishihara. Others say it is in Urasoe.  It is located next to the American Consulate in Urasoe located in Urasoe City on Route 241 just west of the intersection of Route 330 and Route 241. Coming south on Route 330, turn left onto Route 241 (towards Shuri).
Address:  2-2-9, Touyama, Urasoe
, Okinawa 901-2104
Hours: Vary depending on where you are interested in going.