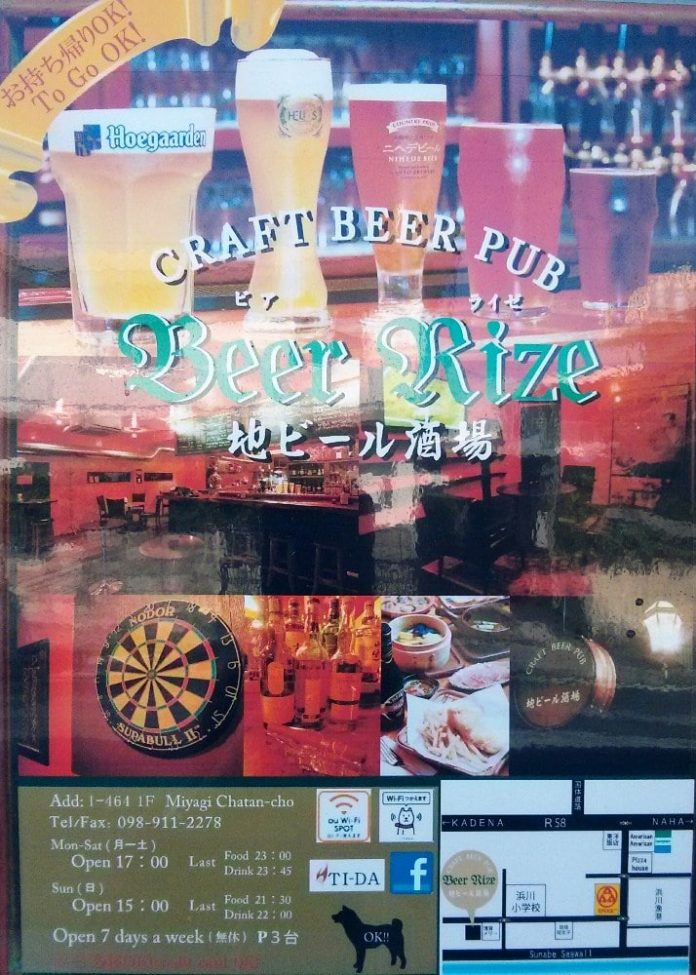 CONTRIBUTED BY MARLOW TOWNES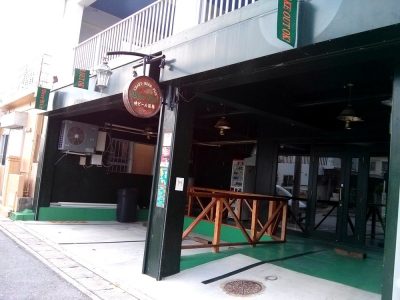 As a girl from Oregon (home to nearly 200 craft brewing facilities), I do enjoy a good beer. Imagine my delight when I saw a small sign in my new neighborhood that read "Beer Rize, Craft Brew Pub, 200 meters!"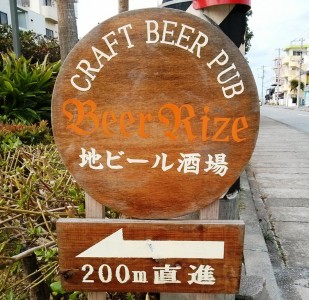 When you walk into this warm, inviting pub you will be greeted by one, if not two very attentive bartenders who are passionate about their craft. A large blackboard above the bar displays what is currently on tap. You can also flip through an extensive folder/menu which seems to list most any beer they've ever served. A yellow medallion denotes "now on tap" and a gray square denotes "sold out." The menu also offers pour size, prices, and a map of where the beer is brewed.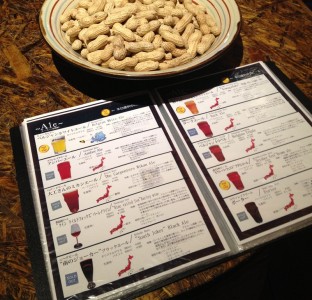 If you find a favorite, drink up, because they are constantly rotating the taps. I have yet to order the same beer twice. My favorite to date was an Oktoberfest from Mainland Japan which I will be on the lookout for again next fall. There is bar and table seating as well as a side room with TV and darts. The owner offers cigars from his collection for purchase and welcomes questions.
If you are not a beer drinker, don't worry, they also offer many specialty cocktails, local whiskeys and awamori. My husband and I have also sampled many of these and are both fond of the Moscow Mule served in a copper mug.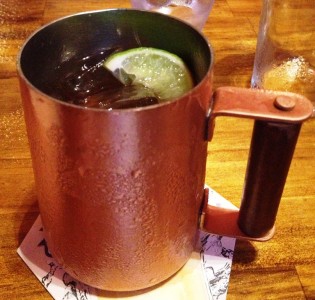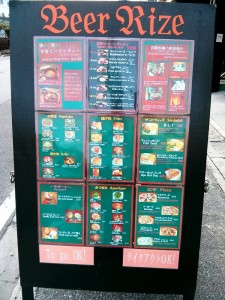 They have an extensive food menu, serving everything from tuna jerky on the appetizer menu to salads, sandwiches and pizza. You can even order beer with fish and chips to go if you'd rather enjoy a sunset on the sea wall.
They often offer a more extravagant set menu and drink pairing for special holiday meals.
Inside the menu reads:
"Our theme is Beer Rize which means 'Enjoy local food and drink.' We value 'marriage' (the combination which will enhance its own flavor and taste each other) of food and drink. We always serve 10 kinds of craft beer from Okinawa, as well as all over Japan. Also we try to use Okinawan locally-produced foods for our food menu. Our high quality craft beer is completely controlled through the original direct server system and our food will go greatly with our beer. You can enjoy these 'marriage' at Beer Rize."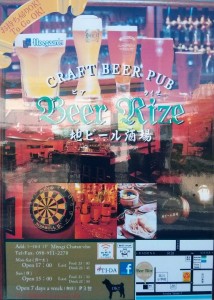 Address: 1-464 Miyagi Chatan-Cho
Phone: 098-911-2278
Hours: Monday-Saturday 5:00 p.m. – 12:00 a.m. (last food order at 11:00 p.m., last drink order 11:45 p.m.); Sunday 3:00 p.m.-10:30 p.m. (last food order 9:30 p.m., last drink order 10:00 p.m.)
Payment: Yen and Credit Card
Directions: Take the road across from Kadena Gate 1 adjacent to Family Mart toward the Sunabe Seawall. At the third light turn left. Beer rize will be 200 meters on your right. There are a few parking spots directly in front of the building and more a block away along the seawall.