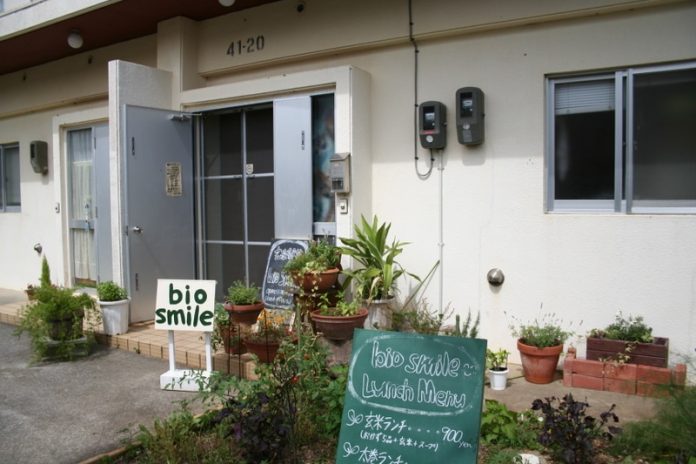 CONTRIBUTED BY KELLYERACE
On Monday, I thought I was going to be uncharacteristically diligent and write my post a couple of days in advance. Here it is though, Wednesday night, past 9 pm and I am just now taking my place in front of the computer, coffee by my side, trying not to watch "The Carrier" out of the corner of my eye. The usual routine.
But I've got things to write about. Lots of things. Many of you guys have sent in reviews or pictures or suggestions of places you'd like written up on the website. This is exciting stuff. To think that just a month or two ago, I worried that I might be running out of new and good places to write about. Not so. There are good eats in our future thanks to you good readers. And I'll be posting them up in the next few weeks, while I am in the States, dining on Chik-Fil-A, North Carolina BBQ and all the New Mexican, honey doused sopapillas I can handle.
For now though, I actually want to re-visit a place that you might remember from recommendations scattered in various discussions on the blog and from a post back in the autumn, when one of my ESL students, Maki, wrote about vegetarian restaurants and mentioned one that she cooks at called "BioSmile". An organic, vegetarian, macrobiotic restaurant located near the Red Bridge on the way to Torii Station.
Now I don't know about you guys, but me, the words "organic" and "macrobiotic", do not cause my salivary glands to go into overdrive the way say, "juicy" and "hamburger" would. So my planned visit to BioSmile often lost out to Gordies or my beloved pancake house. But then, a couple of weeks ago, I finally decided to honor my year-old promise to Maki to visit. And it was good. Guys, it was really good. Organic. And Macrobiotic. And health-o-licious.
Okay, nix the word "health". Just imagine if Paula Deen were Japanese and a vegetarian and macrobiotic…that's the kind of food BioSmile is to me. It tasted like comfort food. I left feeling full. Tastebuds satisfied. Even craving more. I couldn't wait to call my husband and tell him about my awesome food experience.
Here's a pic of what I had the second time I went. The menu changes up weekly, but it seems to be variations of the same kind of thing. For example, I got the nori-roll both times I went, but it had different stuff in it each time. Here you see it with "cheese" (it's tofu that tastes like cheese), carrots, seaweed and some other stuff. There on the upper left is this amazing fried gluten. Yes, I put "gluten" and "amazing" in the same sentence. But it was. So savory. I've been thinking about it for two days now. In the middle there is some tofu, then there are some steamed veggies with a peanut sauce and in the lower corner a tomato/vegetable soup.
For dessert I had fake tiramasu. Ummm…yummy. How do they do that? Last time I had a fake cheesecake made out of tofu, which was so good. I'm not lying, y'all. Fake cheesecake was good. Anyway, for the set I had above (which doesn't include desert), it only cost 900 yen.
900 yen, plus the place is cute. It's in a house. Well, an apartment, to be exact. Anytime a dining establishment is in a house, I feel it's a major plus. Wins serious points for atmosphere. And take a look. They also sell packaged food.
Now, there is a drawback. The second time I went, even with the fan going, it was hot. But, as I got up to pay I saw there was a big 'ole air conditioning unit on the wall. A working one. I need only have asked them to turn it on.
BioSmile is really close to the new Aeon complex near the Red Bridge. Look…see how close?
So close that they are losing customers to the strip mall chain restaurants, according to Maki. Which is a shame. Especially as your lunch/coffee at BioSmile will be a much more special experience than your sandwich at Starbucks.
Hours:
Closed Friday-Saturday
Open Sunday-Thursday 11:30-5:00 (last order 4:30)
Address: 176 Furugen, Yomitan
Google Maps Coordinates: 26.3674611, 127.75016099999993
Directions: 
(First the abridged version): From 58, head to Torii Station like you are going the Red Bridge way. Biosmile is diagonally across from Starbucks, across the street from the big shisa gas station and next to a brown wooden building…which, incidentally, serves organic soba. You'll see the sign outside.
(Now the longer version). Head north on Rte 58. Pass Kadena Gate 1. Get in your left lane when you see McDonalds, Cocos. You are going to make your first left right after the bus stop/over pass and right before the police station. Go all the way down the windy road and over a red bridge. After the Red Bridge, you'll see a Starbucks/Max Value strip mall on your left. Make a right at the first light right after that. BioSmile is immediately on your left, next to a wooden building, across from big shisa gas station.
Have fun!