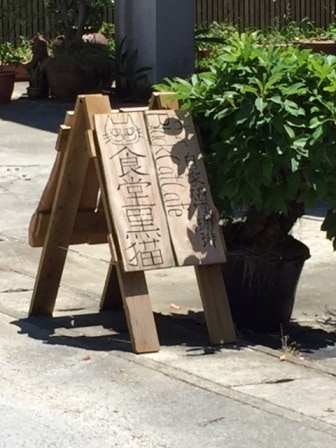 CONTRIBUTED BY C.S.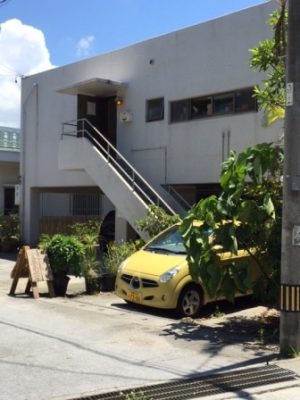 If you are a coffee connoisseur, I think you will love this place. There is nothing like a great tasting cup of coffee and the sweet aromas that warm the soul. This place did that and more!
As I entered the cafe I was greeted by a very friendly man who spoke great English and Japanese. I told him how much I loved coffee, and he proceeded to talk with me about how the beans are grown, transferred and brewed. I was in coffee heaven learning what makes the best tasting cup of coffee. Kind of like a fine wine, it takes the right blend of many components coming together perfectly to make a great cup of coffee.
They serve all different types of coffee from espresso tonic, to long black, and pour over coffee. I first tried the cafe latte, which was absolutely splendid. Next I had the drip coffee, which the kind gentleman had recommended, and that was wonderful as well.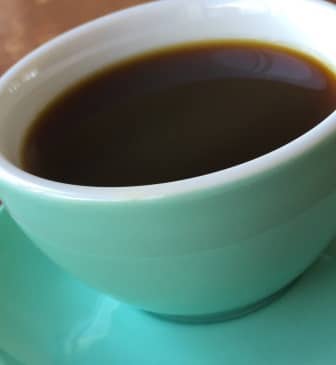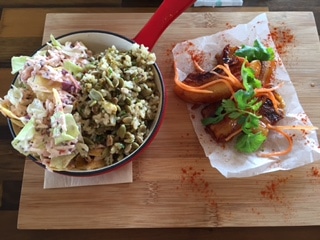 The staff told me that the menu and coffee beans change constantly so I will be in for a new surprise each time I return. They serve very creative dishes like buttermilk pancakes with spiced poached black cherry, Oreo crumble, and lemony cream sauce… it all sounds delicious! The chicken and pork dishes look heavenly, as did the sweet biscuit and tiramisu.
I think another thing that makes this cafe so great is its location! Black Cat Cafe overlooks the Shuri castle area, and is located in a very quiet place; it's very peaceful and relaxing.
I highly recommend any coffee lover visiting the Naha area to check out Black Cat Cafe… this cafe knows coffee!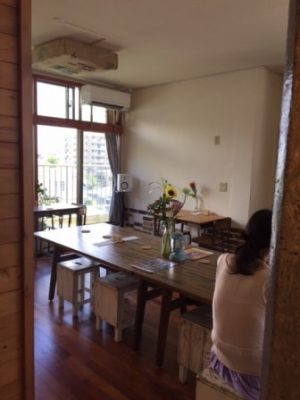 Hours: 9:00 a.m.- 5:00 p.m.
Phone: 050-1070-6774
Payment: Yen only
Address: 〒903-0811 Okinawa Prefecture, Naha, 首里赤平町2丁目40-1 3階
Or: 40-1. Shuriakahiracho 2-Chome, Naha, Okinawa Japan 903-0811
Directions: From Kadena Gate 2: Get on expressway going towards Naha, get off at Naha IC (where the airport and Naha exit split, take right). Take a right on 82, follow for four stop lights, and then take a right under the overpass onto a small road that leads to a residential neighborhood. Follow that windy hilly road up and to the left (don't take your first left) and the road should dead end. You will see black cat on your left. Meow!
Coordinates: 26.2231379, 127.721875
Website: https://www.facebook.com/ShokudouKuroNeko