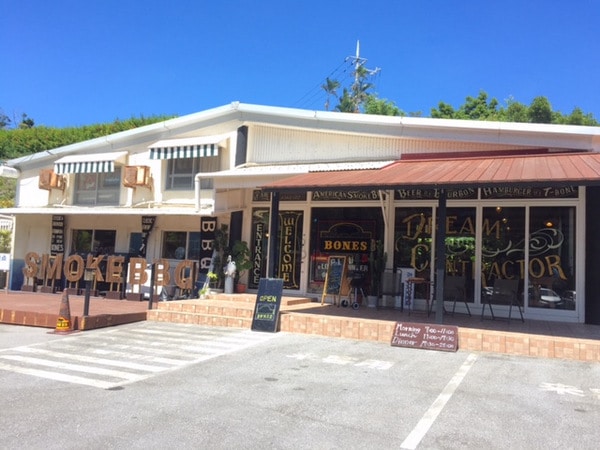 CONTRIBUTED BY NAOMI K.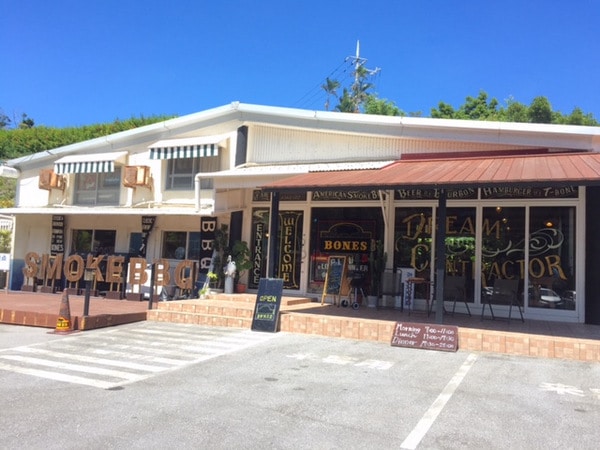 When I saw this delicious BBQ featured at the Okinawa Food flea in downtown Naha, I had to check out the restaurant. It's a bit hidden from the 73 which connects Ishikawa to Onna. They have a big lot with some outdoor space that seems great for hosting large events and makes for easy parking. There is a gazebo with a pond with fishes and lilies that make the wait a little easier if there's a line.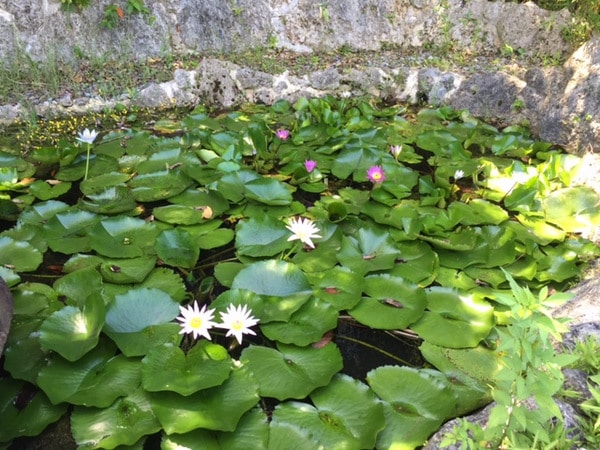 The restaurant has an inviting porch and large unmistakable wooden letters that say Smoke BBQ.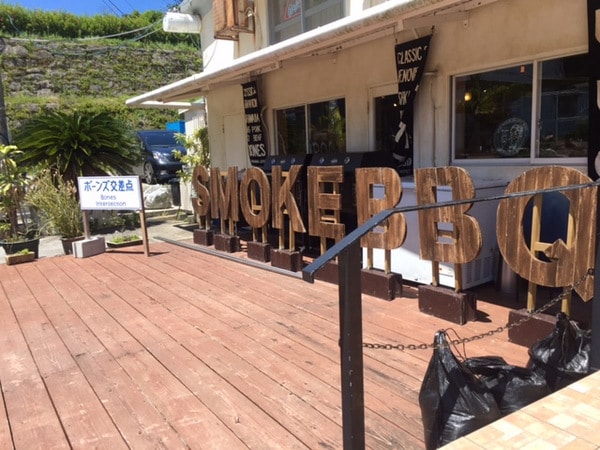 The windows have English words written on them and the inside wall is decorated with the different cuts of pork and beef. There are large picnic style benches for communal sharing and eating. The smoker is in the front and the strong smell of smoked bbq is enticing.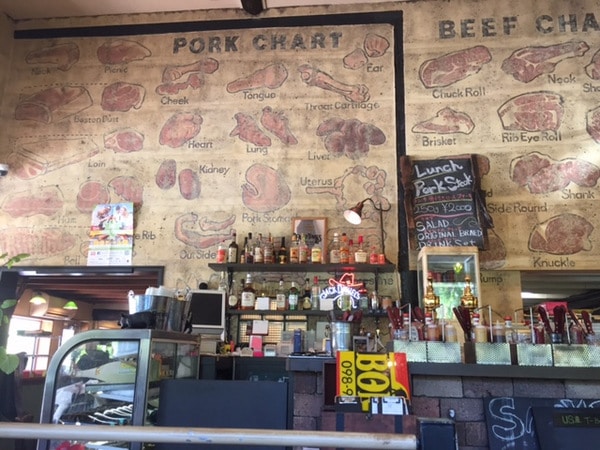 Drinks consist of a few simple beers, some cocktails, sodas, juice, tea, coffee, and a decent bourbon list.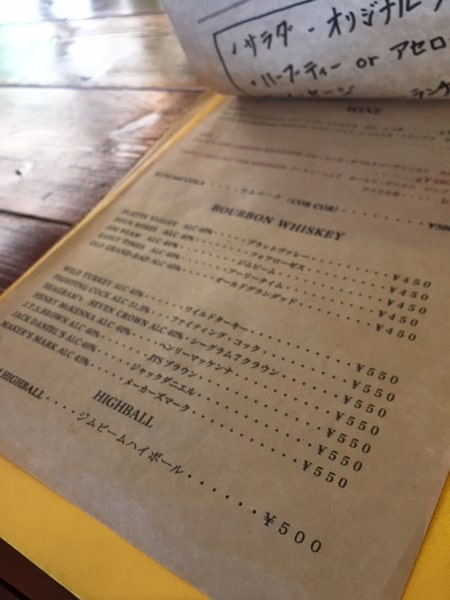 click to enlarge menu
I tried the BBQ plate which was a huge wooden plate filled with a leg of chicken, one rib, a mound of pulled pork, a tiny scoop of delicious potato salad, some grated carrots and bread for ¥2000.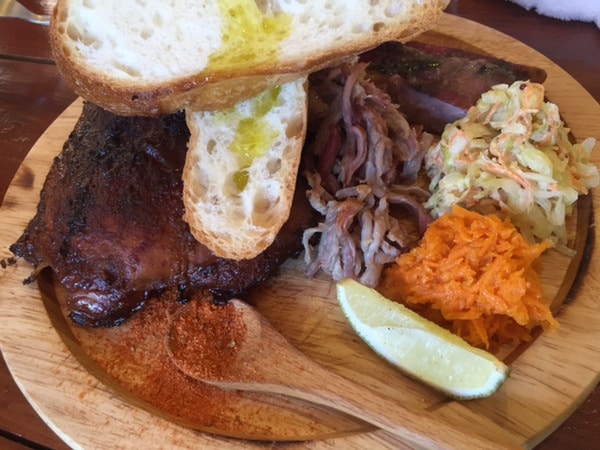 The burger was loaded with onions, lettuce, tomato, beef patty, cheese and a slab of Okinawa pork, accompanied with potato wedges and a small salad for ¥1600. The burger was amazingly big as well so come with a huge appetite or a large group. The portions were so huge we had to take them home and were fairly decent as leftovers.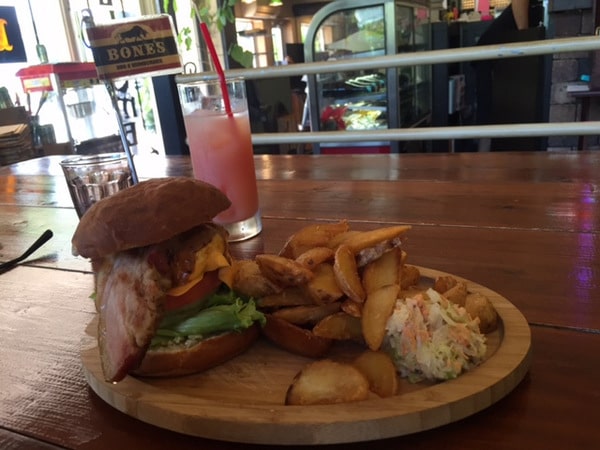 They just announced a special lunch set, a BLT (smoked bacon, lettuce, and tomato) for ¥1000 or a chili bean burger.
---
Bones BBQ
Hours: Open Daily, 11:00-15:00 lunch; 17:50-22:00 dinner and 11:00-22:00 on weekends.
Phone: +81-98-965-7517
Website: https://www.facebook.com/BONES-BBQ-Steak-453338801506031/
Payment: yen, credit card
Address: 1515-32 Ishikawa Iha, Uruma, Okinawa Prefecture 904-1115
GPS Coordinates: 26.433529, 127.808724
Directions: From Courtney main gate, make a right on 75 toward the north (and Courtney commissary). Take another right at the intersection of 329. Make a sharp left at the intersection of 6 (3 stoplights down) which winds around until it splits into 73. Keep to the right and the restaurant is on the right side of that intersection. Signs direct you down a road to the parking lot.