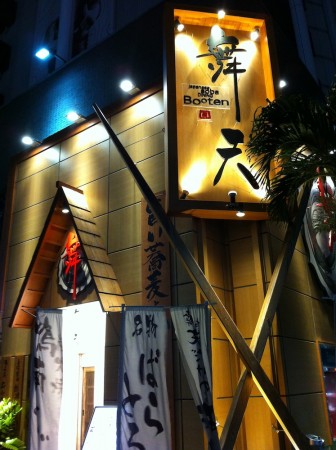 CONTRIBUTED BY QUENTIN RICHARDSON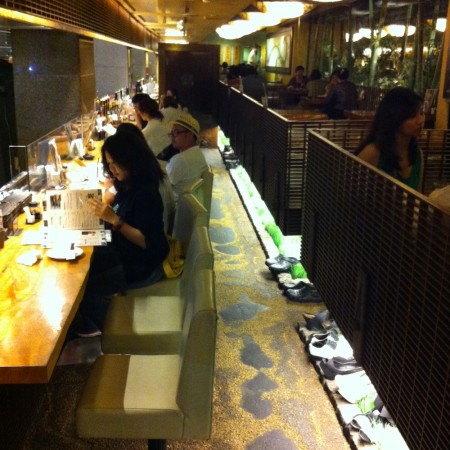 After enjoying an awesome movie at Q cinema inside Naha Main Place, my date and I wanted to eat a light dinner before heading home. Since it was a nice night out and we didn't want to lose an awesome free parking spot, we walked across the street to Booten restaurant.
I was in awe at the decor and creative seating arrangements. Once seated, we took our time choosing what we wanted to eat. We ordered a set of yakitori as appetizers while we scanned the menu for exciting dishes.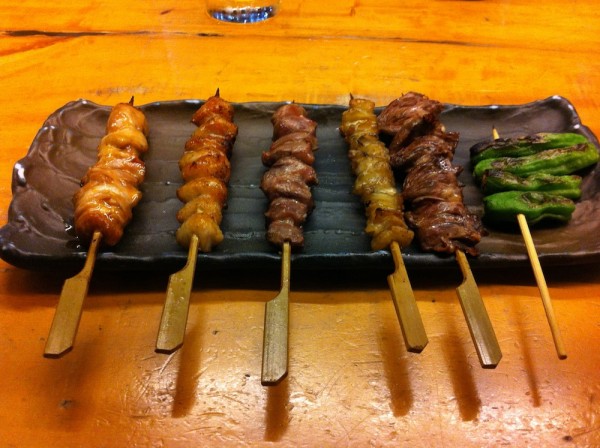 We quickly realized that this menu had more to offer than just traditional Japanese food, and we ordered different styles of food (Vietnamese, French etc.)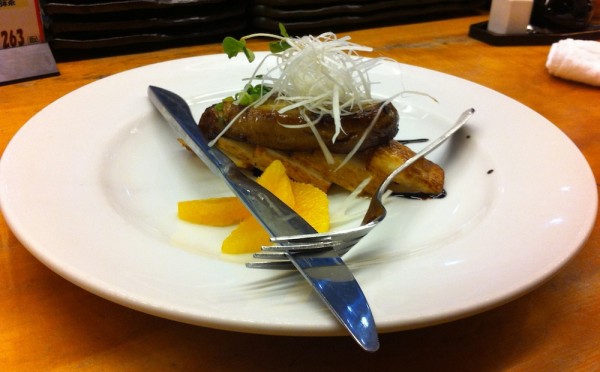 The presentation of the food was very stylish and tasty!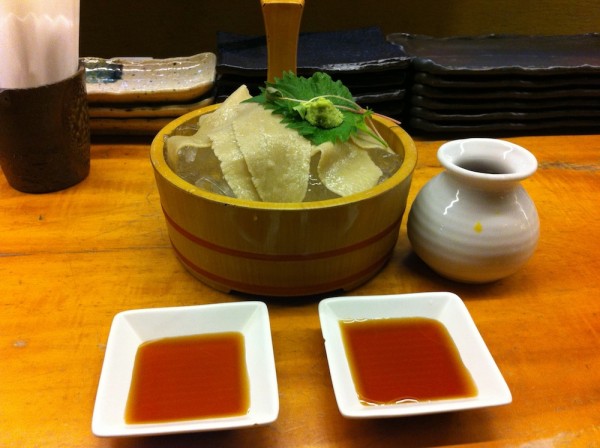 Our meals arrived fast because the staff uses iPod Touches to send orders to the kitchen. We shared food and enjoyed the creative fusion of cultures in each bite.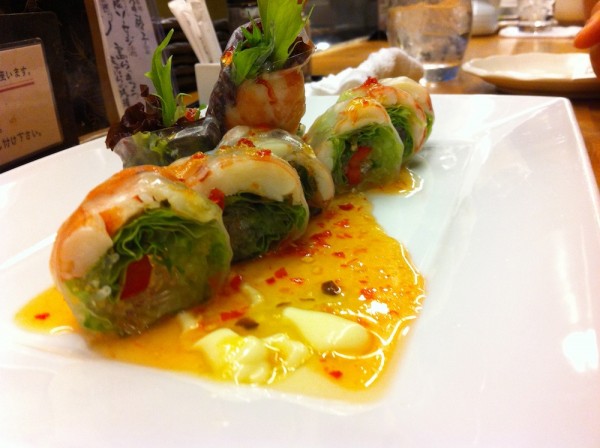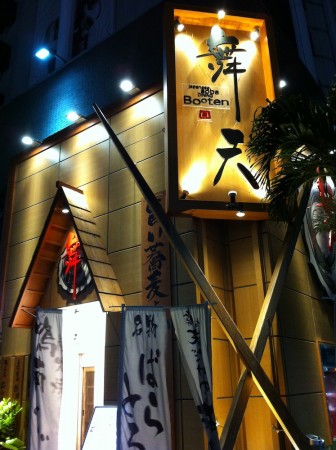 The atmosphere is very quiet and and friendly, especially for foreign guests (they are curious about us). All of the staff members enjoyed quick chats with us and offered smiles. Overall, the entire experience was enjoyable and I would highly recommend it to anyone. I strongly suggest also bringing a local friend to fully enjoy the extent of the entire menu.
Payment: Yen and most major credit cards
Directions: To get to this place, it best to drive southbound on either Highway 58 or 330 into Naha and follow the signage leading you to DFS Galleria. From Highway 58, turn left at Uenoya intersection (third light after the bridge). Drive until you see Naha Main Place mall and use the parking garage inside. Walk out of Naha main place using the southeast exit and Booten is across the street. From Highway 330, drive south into Naha and turn right  at the light under Omoromachi monorail station (second station once you enter Naha). At the first light, turn right and park inside Naha Main Place and walk across the street. There is a lot of traffic in this area so be careful!