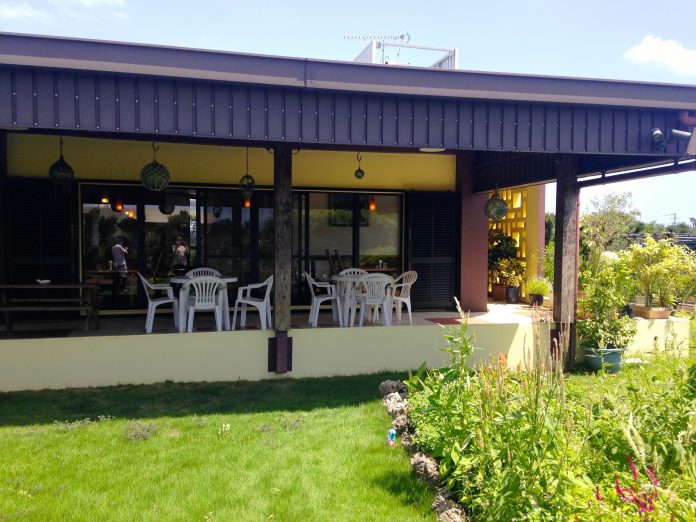 CONTRIBUTED BY ELIZA GROFF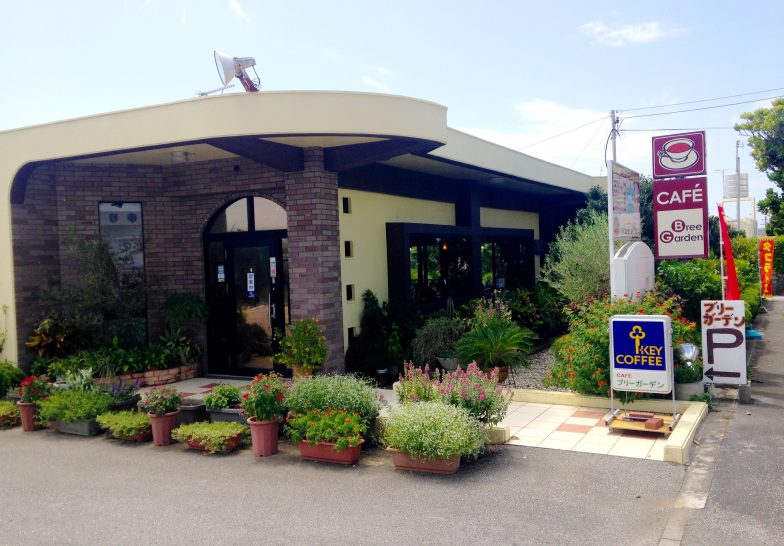 On our way to the Okinawa Prefectural Peace Memorial Museum, we stopped into Café Bree Garden for lunch. We discovered it serendipitously. It is conveniently located on the main road 331, on your way southeast from Naha.
Café Bree Garden offers an affordably priced lunch menu with dishes ranging from Japanese-style curry, to pasta, to taco rice, and a daily special. Each lunch meal comes as a set with a drink and a small desert. Most of the dishes include either a soup and/or salad as well. The food was delicious, but the charm of the café is found in its atmosphere.
The waitress wore a bright smile as she welcomed us, beckoning us to come in and sit down. She spoke very little English, but the English menu made ordering easy. The furniture is made of sleek, golden-stained wood, and living plants adorn the windowsills.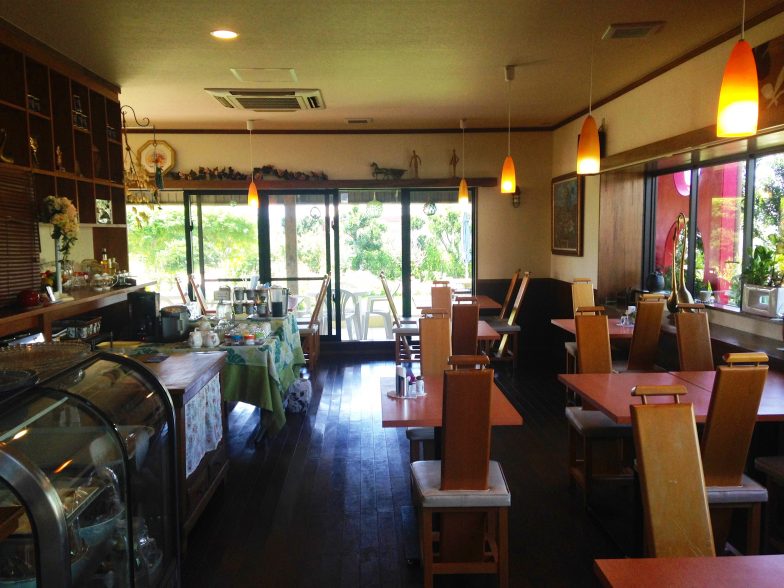 The main dining room is spacious, with Scandinavian-style oil paintings of Mt. Fuji, and of Okinawan farmland adorning the walls. Lots of natural light comes in through the large windows, which offer you a view of the spectacular garden.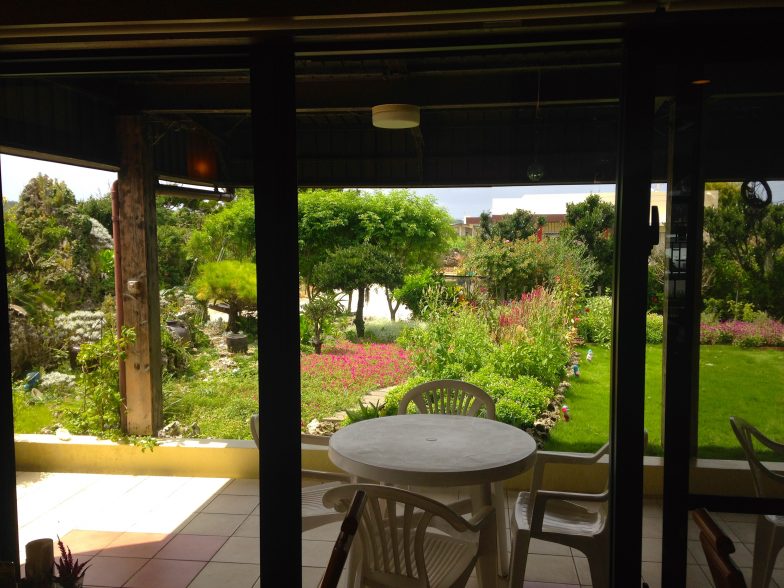 The large outdoor patio is also lovely. The garden's main centerpiece is a large coral "mountain" that is home to many small plants and flowers. You can walk completely around the outside of the café and see an assortment of fresh flowers and herbs.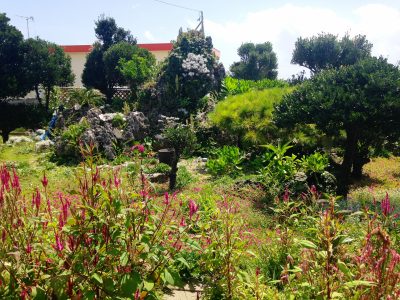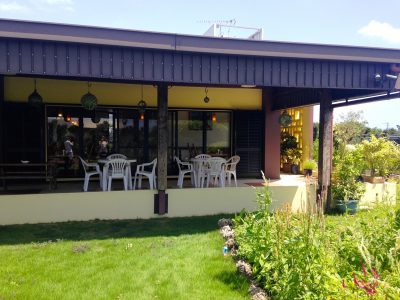 You can even see where your salad comes from! They use many fruits and vegetables harvested on the property, which is also home to a small farm. A beautiful, ancient rosemary plant winds sideways, bark peeling like a juniper tree, in a large planter in the side garden.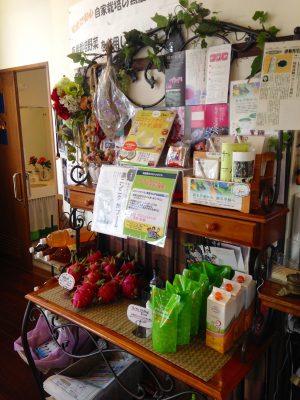 Inside, they even sell seasonal fruit from local trees – we bought a dragon fruit for 100 yen! If you are taking a trip down to Itoman, this is definitely worth a stop-in. The lunch portions were sizeable, tasty, and elegantly arranged with the typical charm of Okinawan Chefs. I especially recommend this restaurant for plant and garden lovers!
Directions:  From Naha, take 58 south to 331. Follow 331 south-southeast to Ihara. Before you reach 223, Bree Garden Café is on your right hand side. If you copy and paste 沖縄県糸満市伊原190-1 into your Google maps, this restaurant will come up, kitty corner from the Himeyuri-Mahnmal Memorial and Museum.
Address: 沖縄県糸満市伊原190-1 (190-1 Ihara, Itoman-shi, Okinawa-ken)
Map Coordinates: 26.0955204, 127.68924149999998
Phone: 098-997-3111
Hours: 11:00 a.m. – 7:00 p.m.
Payment: Yen