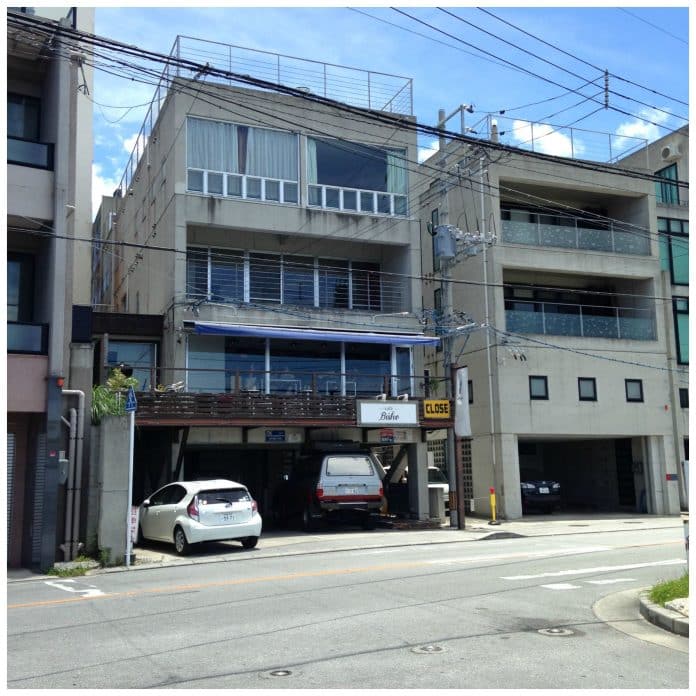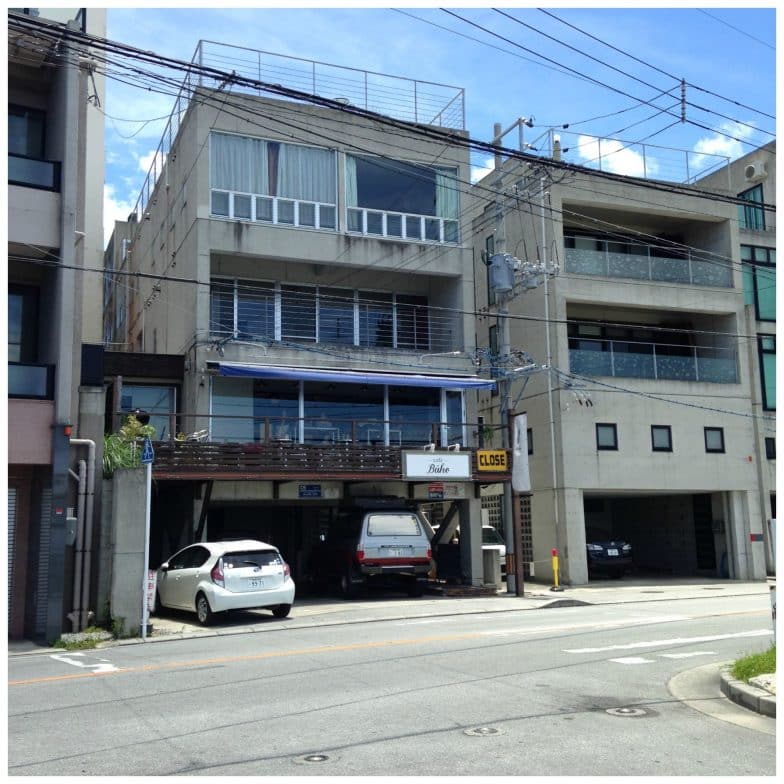 CONTRIBUTED BY SHANNON R.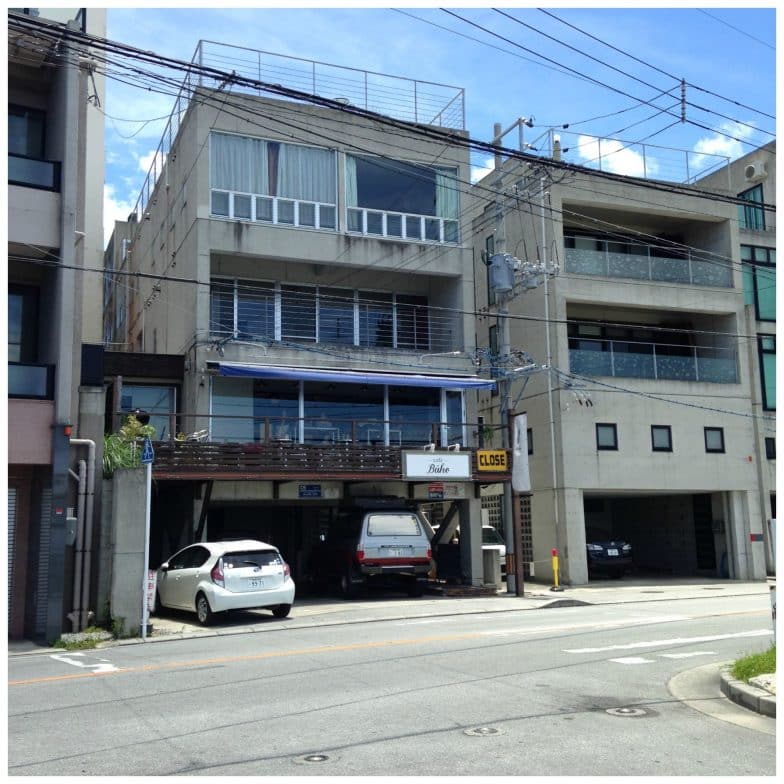 While driving aimlessly though the winding streets of Okinawa, we stumbled upon this awesome little café. There is a park directly across the street with several parking spots.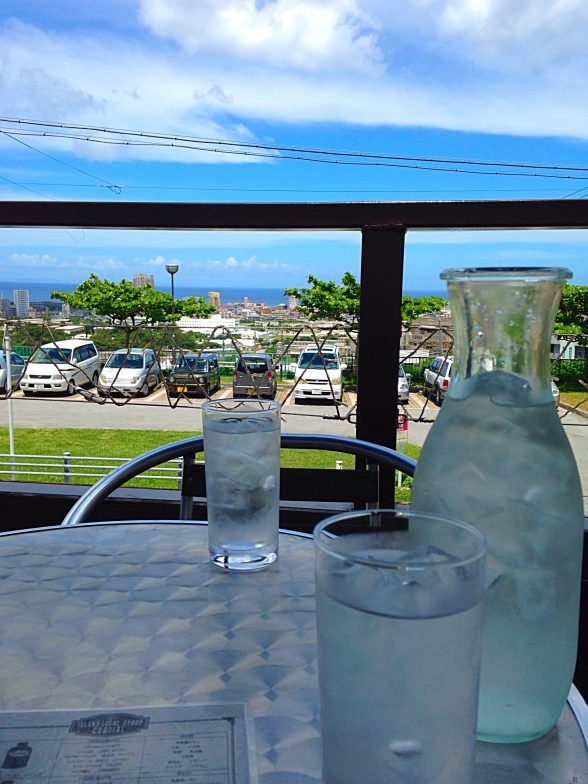 When we arrived, we were able to choose to sit inside or on the balcony. It was just after 11 a.m., so we were able to sit outside comfortably, but I wouldn't recommend it much later in the day. The café is situated high up on a hillside overlooking Mihama American Village. (No matter how many time we see it, the kids are always excited when we can see the Ferris Wheel!)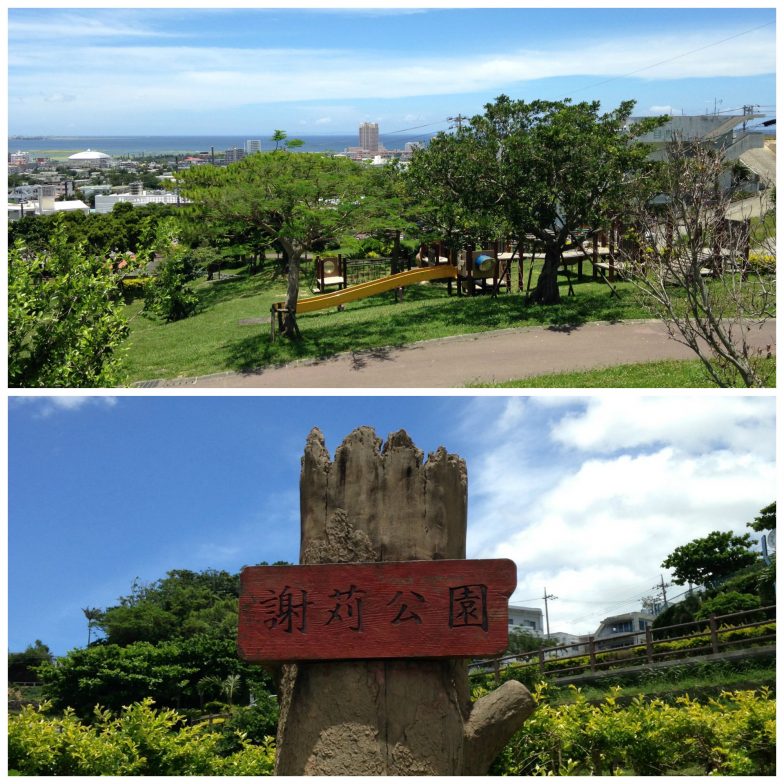 The sign on the outside said closed, but I took a chance and went up to the second floor. Someone came to the door immediately and apologized for the sign. Our server spoke English and interacted with my children beautifully, even when my son had a meltdown after getting something in his eye.
In addition to menu items such as hotdogs, sandwiches and brunch items, there were many items on the menu that were made of chocolate, and from what I gather it's a bit of the cafe's specialty. The chocolate was perfect (not super sweet like Hershey's).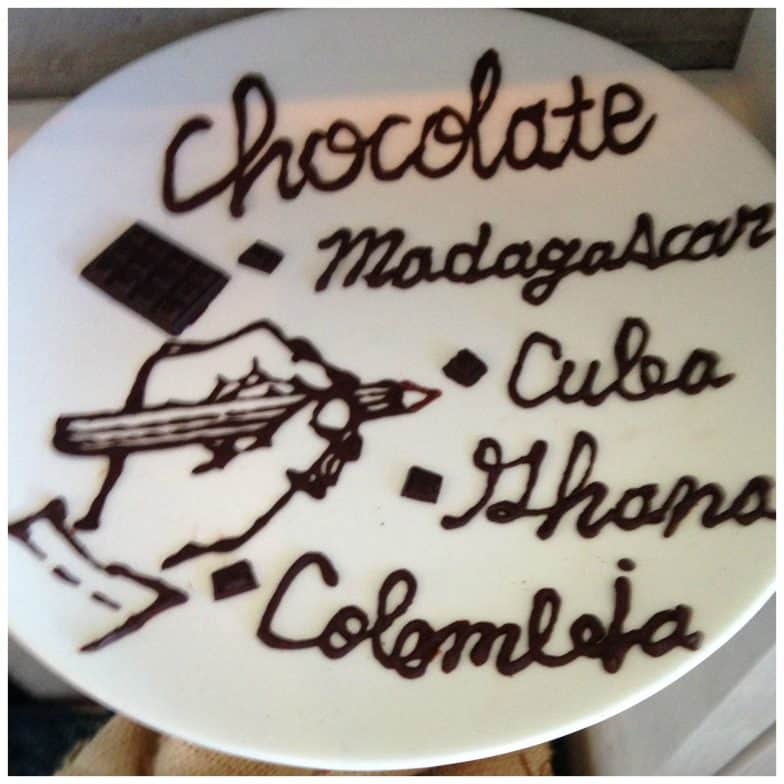 We ended up ordering 1 of each of the 4 main food items to share. They were all delicious. The portions were more like appetizers but at 500 yen a piece, it was worth it to try a little bit of everything and share plates.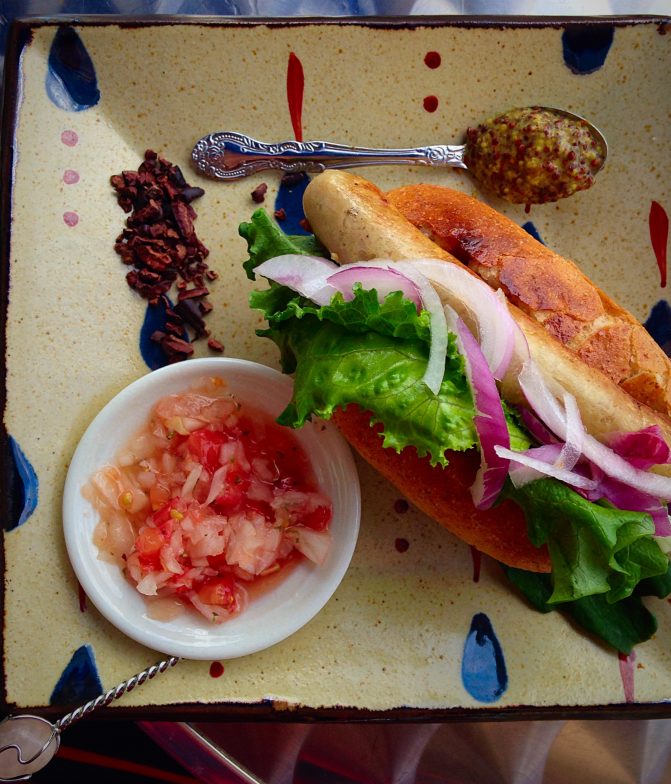 There were also several types of brewed coffee from which to choose. I had the café latte (aeropress) and it was heavenly.
The second best thing about this café, (or the first best thing depending on how many children are in tow) is the park directly across the street with several parking spots. There's also a restroom at the bottom of the hill. *Note: when we were at the park, there was a young man who walked in and out of the women's side of the bathroom several times… with his pants down.   I got the impression that he was harmless and had no malintent towards us. (Possibly mentally disabled). But I stayed right with my kids just in case. So, I thought it would be worth mentioning in case this is the norm.
*Editor's Note, both the hours and the address have been translated from Cafe Buho's facebook page. If you have additional information, please feel free to comment below and we will update the post to reflect that. Thank you!
---
Hours: Wednesday to Monday, closed Tuesdays 11:00 a.m. – 8:00 p.m.
Phone: 098-923-2880
Website: http://timelesschocolate.com/
Facebook: https://www.facebook.com/buho.okinawa
Email: info@cafebuho.com
Payment:  Visa, American Express, Mastercard and Cash
Address: 858 Yoshihara, Chatan-chō, Nakagami-gun, Okinawa-ken 904-0105, Japan
Directions: From Kadena:
Go out gate 1, turn left on 58
Drive and take a left onto 85
Drive up that road until you pass "Capital Steakhouse" and "Coco's Curry"
At the next stoplight, take a right
You will follow that road for 1.5 to 2 miles until you see Café Buho on your left
Coordinates: 26.3172221, 127.77298339999993