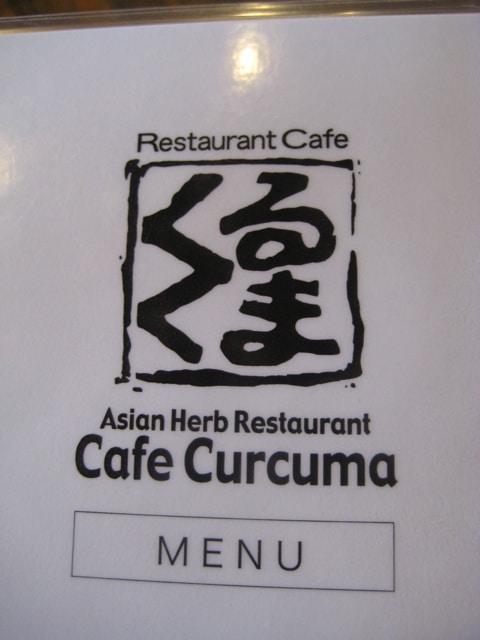 CONTRIBUTED BY JEN PRESTON
One wonderful aspect of Military life that I did not expect when I was dragged kicking and screaming into this experience are the wonderfully outgoing people. I am naturally an introvert… you are an alien to me unless proven otherwise… I stick to what and whom I know.  Thank goodness that the people that I've met on this island are not that way, or I'd still be sitting on my couch, sucking my thumb, counting down the months.
I think perhaps it's the nature of having to move every 2-3 years, and that many of these folks grew up as brats (I hate that term, my parents used to call me that when I was being rude).  They moved around from base to base, and so they learned early on that there is no time to waste meeting people, because they would be leaving on a jet plane in no time.
In the spirit of this new found social structure, my husband and I generally move like wolves in packs. No trip to the beach is complete without 4-5 people… wanna go to Sushi Zen for dinner?  You call Lauren, Damien & Janet, I'll call Cortney & Clay, everybody meet there at 6:30, now BREAK!  I feel like I live in the freshman dorms again, but I have to say, I'm enjoying myself and my new friends a lot.
So the past several weekends, we've been road tripping. Packing our travel bags with sunscreen, towels, zesty beverages, maps, good intentions and not enough bug spray.
One good trip was to "Thai in the Sky" or Cafe Caracuma. While the food was very delicious, I would say the whole experience was more memorable for the road trip than for the dining.
Things you should know about road trippin on the Island of Okinawa:
1. Cartographers LIE. perhaps not intentionally, perhaps it is Japanese nuance.  Perhaps much like D.C. was designed in circles to keep the Brits lost if they were ever to attack, Okinawa was designed to confuse Americans, should they ever attack and decide to stay for 60 years.  Apparently we still haven't figured it out.  Lesson learned – use maps as a suggestion, not as fact.
2. Even if you get lost on the island for days, as long as you have Yen handy, you will never run out of zesty beverages.  Vending machines spring from the earth in the oddest of places. You might die of sugar shock, but there will always be sweet drinks.  I recommend the Bilkka – lime & coconut deliciousness.
3. Make sure your driver and your navigator are on good terms.  There will be incredulousness, and animosity, but as long as they are both well-intentioned the trip can end well.
4. Remember that life is a journey and not a destination.  The TRIP is the experience. Take the time to stop if you are hungry, take some photos at scenic spots.  And if by the time you get to your destination, it has closed 6 minutes prior, do not yell at the person who made you stop to use the restroom and took 10 minutes long. Especially when she is your navigator.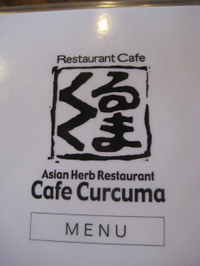 Now – about that Thai in the Sky:
It is actually called Cafe Caracuma, and is on the south-eastern tip of the island. We made the mistake of trying to get there from Shuri Castle, when it would have been easier to come all the way back to Kadena and start from scratch.  But again, I refer you back to tip #4.
Once you get there, there is a bit of a wait, or at least there was for us – there were 17 parties ahead of us, which took about 1.5 hours to wait out. Luckily the grounds are quite scenic.  1st there's the view.  There's a reason this place is dubbed "Thai in the Sky."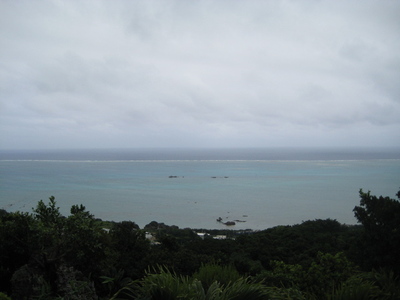 Then there is the most random prehistoric museum I have ever seen. A little barn full of dinosaur bones, teeth, amber, fossils.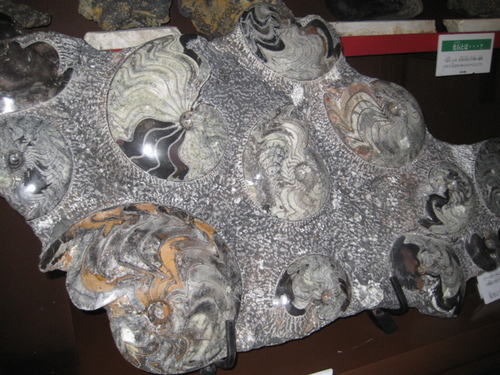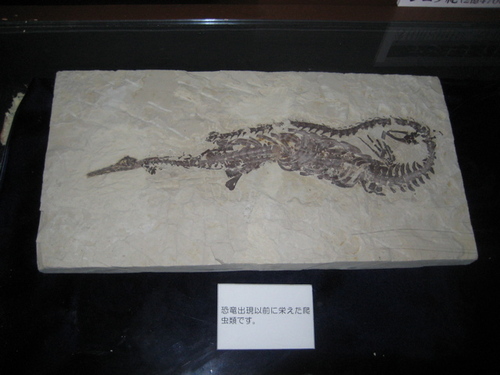 Then there are the beautiful gardens surrounding the place.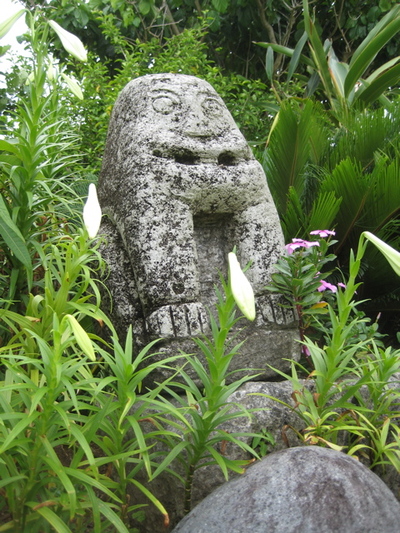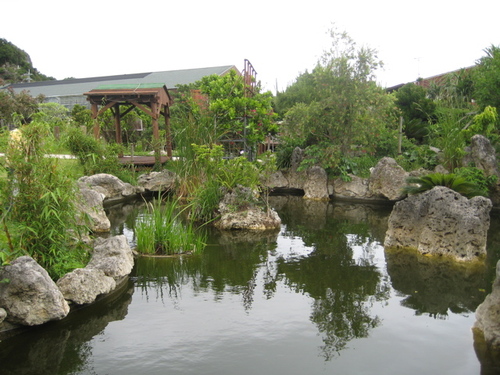 And then finally, finally, finally….just when you think you can't take it any more, and why do they think that my wonderment at all these fossils is going to make me forget that I've been waiting to eat for and hour and a half, and why did I even go on this road trip that took me 3 hours to get here with these people I don't even know, and I should have stayed on my couch with my cat…waaAHHHHHH.  Right at that point….the food comes.  And order is restored.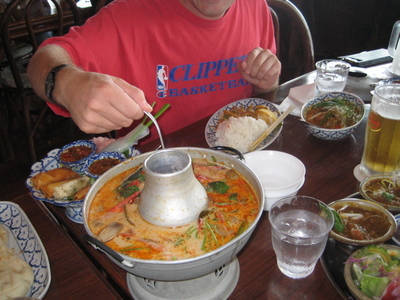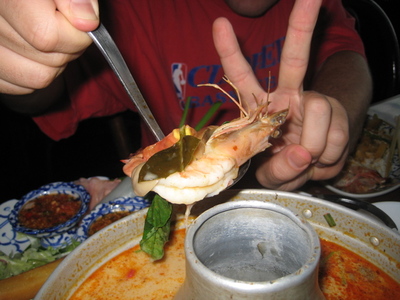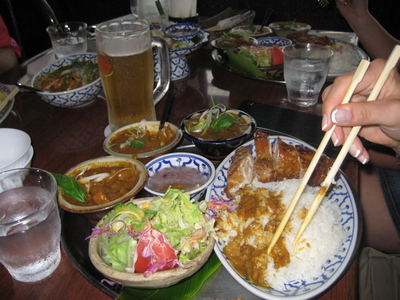 Wasn't that a fun adventure troops?  Who's up for a road trip next weekend?
Hours: Open from 10:00am-10:00pm (last order 9pm) and closed on Tuesday.
Phone: 098-949-1189
Address: Chinen-1190 Chinen, Nanjo
Google Maps Coordinates: 26.1622348, 127.8122955
Directions (from the comments below): 
Take the expressway south until it ends (where it splits, take the airport signs for the expressway and keep going until the end of the expressway).
Bear left on 329 and then south onto 331 (329 basically turns into 331), going a total of approximately 16 km between the two.
After 16 km, you will see the junction for Rt. 86. Do not turn there, but start clocking and keep going another 1.2 km and then turn right. Your landmark for the right turn is the white sign directing you to "Chinenjo Castle")
After you turn right, start counting the small alley roads and take your 3rd Right. You should start seeing the Cafe Curucuma signs now.
Then take a quick left and go up a steep (very steep) grade for .4 km
Then turn Right at the big green dinosaur and you are in the parking lot!