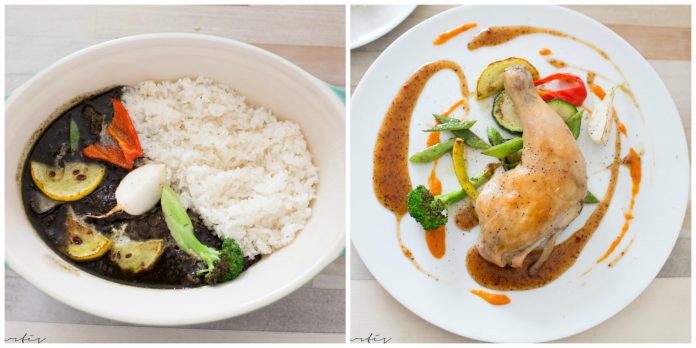 CONTRIBUTED BY Fun Flying Four
Have you been to Minotagawa yet? You seriously need to… it's a foodies delight!
Claire Bray-Collin already wrote about the delicious oHacorte Patisserie, (and I can personally vouch for the deliciousness of the tarts!) and Angie Brzycki mentioned a few restaurants in her post on the  Minatogawa Area, but today I want to talk about another eatery: Rich Epi. This little gem has, quite possibly, one of the best curries I have had on island!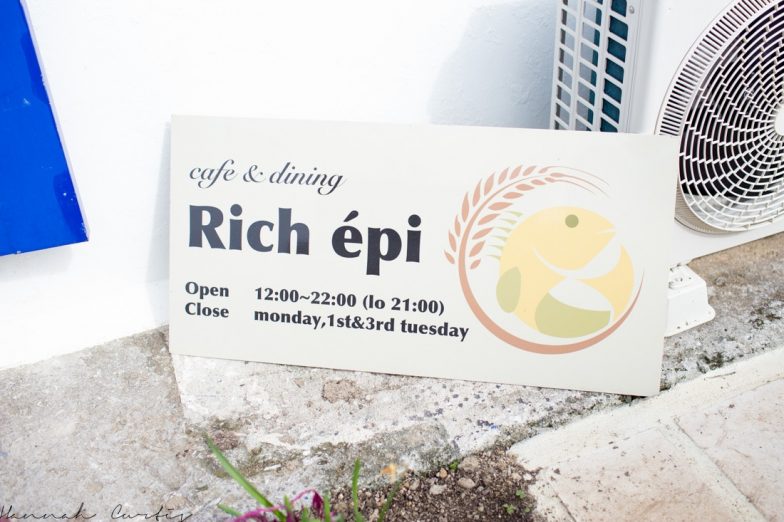 Located on Michigan Street of the Old Military Housing area, Rich Epi is opposite Casa Machilda, which is a darling wooden toy shop that is a perfect place to take the kids for a play before heading here for lunch!
The cafe is light and welcoming and the staff, while they only spoke a little English, were all friendly and went out of their way to help us understand the menu options– which are displayed on an iPad.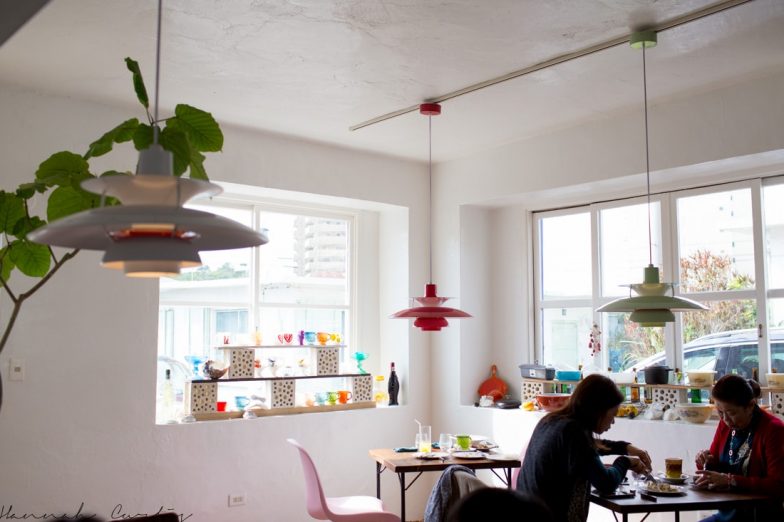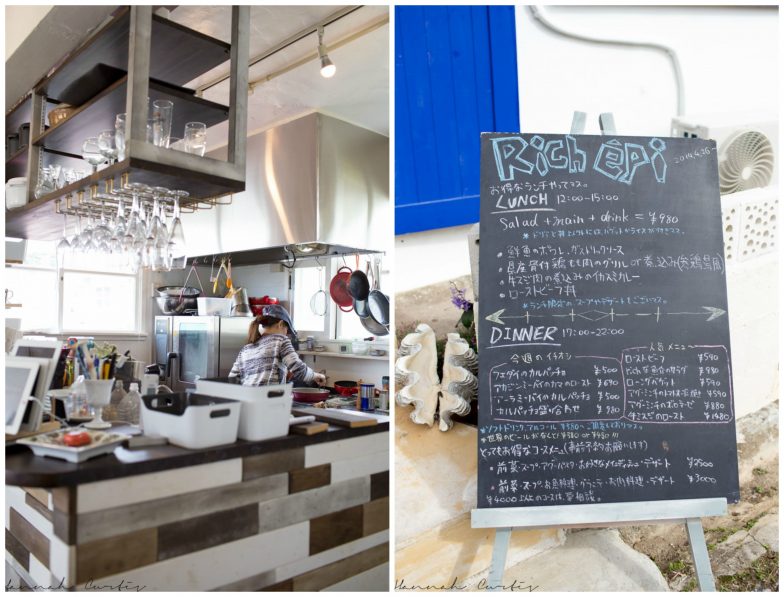 For lunch they only do a set (salad+main+drink=980 Yen) but you have four options for your main: chicken, meat (I think beef), a curry (which had meat in it but I am not sure if it was beef or pork) and, I believe, a fish option. On weekdays they also have a pasta option.
They do a kids set (780 yen) which contains fruit, curly fries, a small salad, a deep fried ravioli and rice with a tomato based mild curry; we got one to share between my girls (aged 2 & 5) and it was the perfect amount. They both devoured it, so it must have been good. I should also mention that while they welcomed children, I didn't notice that they had any highchairs, but I also didn't ask for one.
My husband ordered the chicken and I settled on the curry; they were both fantastic but we agreed the curry was lick-the-plate-clean good, even our oldest agreed!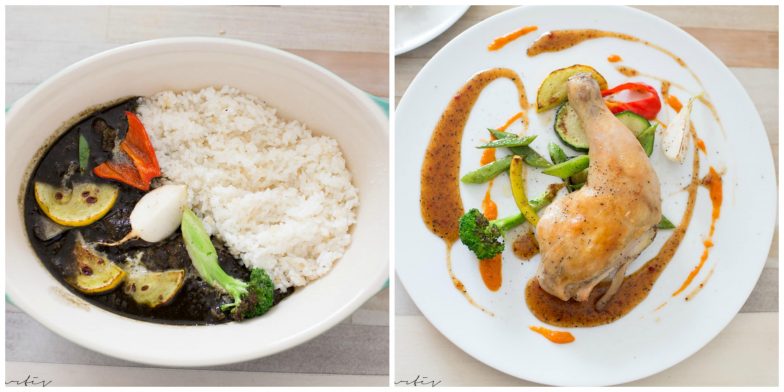 We have yet to return to try out dinner but looking at their website it looks amazing; lots of pasta & seafood (and all reasonably priced) and they also serve adult drinks…I am thinking this might the location of our next date night!
Hours: Lunch: 12:00 p.m. to 3:00 p.m., Cafe Hours: 3:00 p.m. to 5:00 p.m., Dinner: 5:00 p.m. to 10:00 p.m., Last order: 9:00 p.m.
CLOSED Mondays and the 1st & 3rd Tuesday of ever month
Phone: 098-943-1713
Address: 2 Chome-12-7 Minatogawa, Urasoe-shi, Okinawa-ken 901-2134, Japan
Directions: From Kadena Gate 1
Turn left on 58, heading south
Continue on 58 for 9.7 km
You will see a large glass building called Yamada Denki Techland Urasoe on your right, and that is where you should turn left.
Drive about 250 meters and make another left turn.
Casa Machilda will be on your left and Rich Epi will be on your right
Additional notes from a reader: Driving south, you'll pass the entrance to Kinser on your right. Take a left at the third light after the Kinser intersection. There will be a Kanehide on the right (green sign with two orange birds on it). When you take the left at the light there'll be a ramp with a painted white wall and that will take you down into the Minotogawa neighborhood.
Coordinates: 26.2633063, 127.71650369999998
Website: www.richepi.com