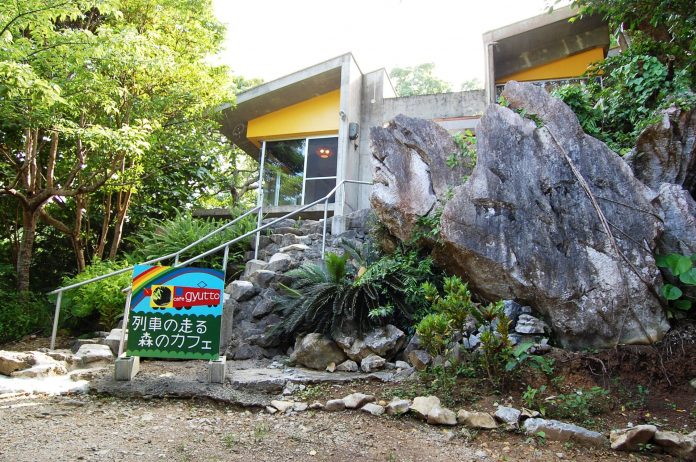 CONTRIBUTED BY ANTHONY AND MICHELLE CAMINA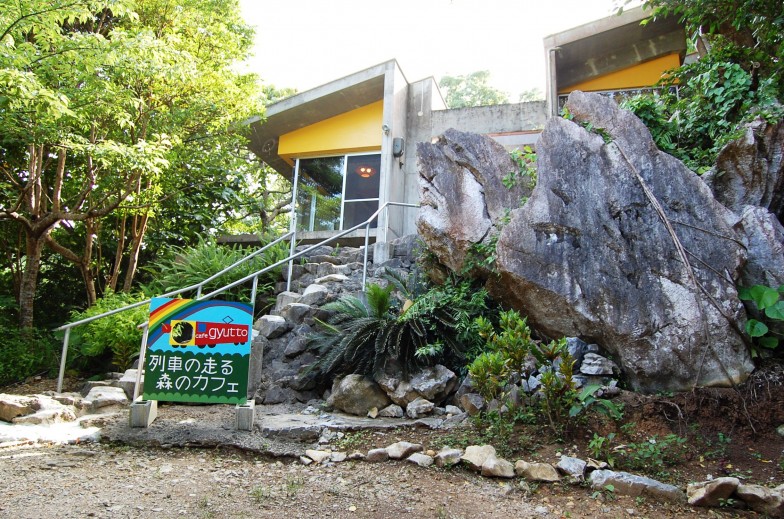 One would not think you would find model trains in the lush mountain jungle canopy of Motobu, but just such a novelty exists within Café' Gyutto. When you first arrive at the cafe only its small parking lot, multicolored signs, and stone footpath are visible from the road.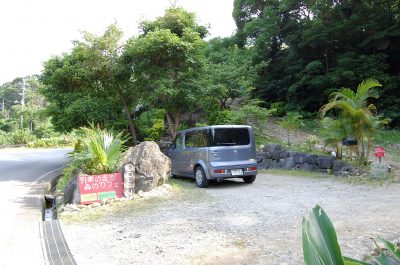 However, as your eye tracks upward around ornate boulders and thoughtful landscaping, warm lighting emerges from the café above.
The crown jewel of Café Gyutto is the functional model train set exhibited center stage in front of the café's dining tables.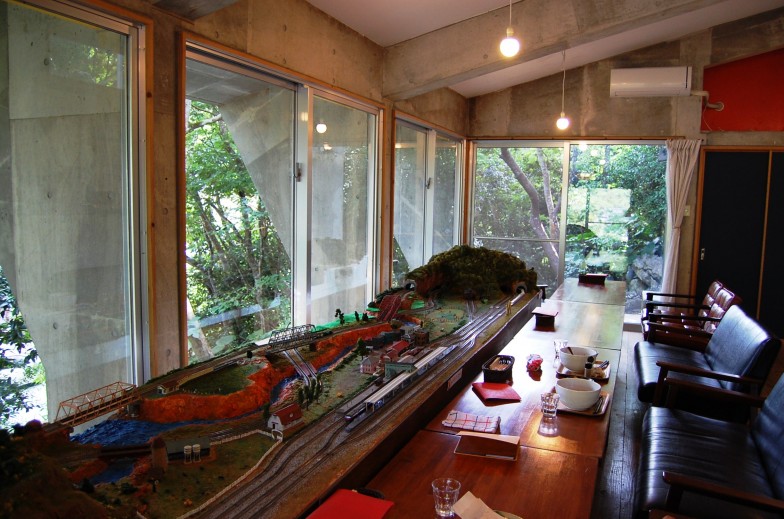 Comfortable leather couches face the train table and are positioned perfectly so diners will be dually immersed by the lovely mosaic of foliage seen through the café's windows from outside. The trains glide past tiny farms, towns, and bridges as diners relax and enjoy the atmosphere.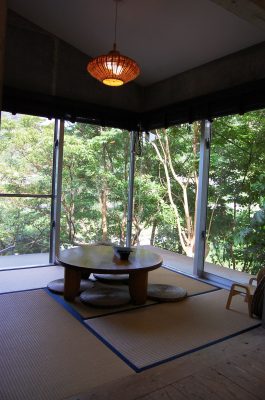 The train set is a marvel to behold but be aware that it is a display and not a play table. Those with young children can move to the tatami-style box room where a child friendly train set is accessible along a wall.
When ordering, be mindful that the café's red menus are in Japanese while its orange menus are in English. However, should you forget, all menus contain pictures of food to make ordering a breeze.  The café's owners are extremely friendly, helpful, and speak a little English too should you need additional assistance.
An excellent dish to consider ordering after making the trek to the café is the Shimabuta soba.  It is made of soba noodles, thinly sliced smoked pork, and a savory broth with roasted sesame overtones.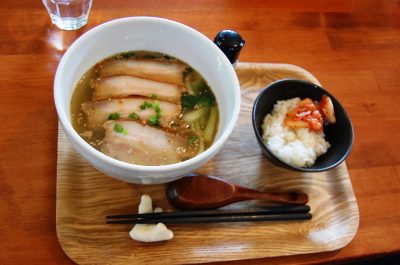 Another noteworthy dish is the Gyutto Sandwich. This sandwich is served warm with tender slices of pork, cheese, lettuce, mayo, mustard, and ketchup atop wheat bread.
For those with a sweet tooth, the Chibin might be more up your alley. The Chibin is an Okinawan brown sugar crepe sliced into bite-sized pieces and served warm with a strawberry, mango, and blueberry sauce accompanied by a generous dollop of vanilla ice cream. Whew! The crepe is just sweet enough to showcase the taste of the brown sugar but not so much that the brown sugar risks overpowering the dish.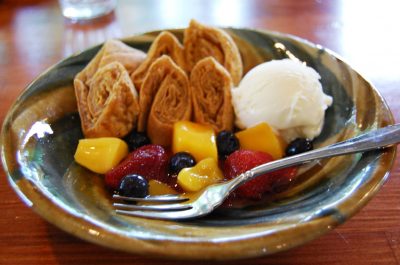 However, if you order nothing else, order the Benimo and Shikuwasa Vanilla Pound Cake (also advertised as the Gyutto keki) coffee set. The cake is a beautiful benimo color dotted with golden raisins and served warm with a scoop of vanilla ice cream. The dessert pairs nicely with a cup of blend coffee one may choose to have accompany it (ice coffee, café o le, milk cocoa, Calpis, and shikuwasa drink are also choices). The coffee is strong but not overly bitter, and is smooth enough to be enjoyed without the need to add cream or sugar.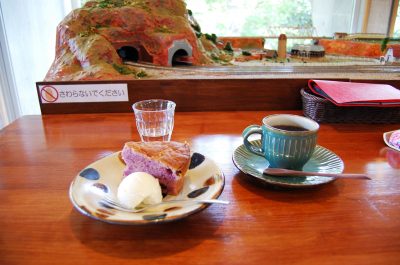 Directions: From the 10 expressway exit, drive north on Highway 58 through Central Nago. Turn left onto Highway 84 towards and past Pineapple Park.  After Pineapple Park look for the Highway 123/Esso station on the right hand side (this is a landmark, do not turn on this road.) After you see the Highway 123 intersection look for Izumi elementary school on the left. There is a big mikan orange shaped restroom prominently placed in a park in front of the school. You want to turn left at the road before passing the mikan landmark on the main road. The road is narrow but well paved.  Less than a kilometer after turning you will arrive at an intersection; this has a large traffic mirror and sign for Café Gyutto in English.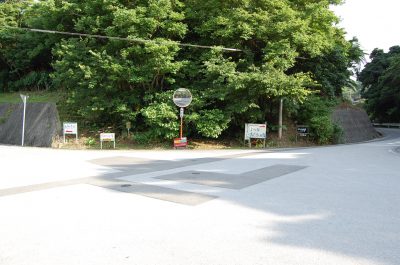 Turn left towards Café Gyutto and follow the road as it winds to the right. Café Gyutto will have a small parking lot with prominent colorful signs on the right.  It is advised that diners wear appropriate footwear due to the steepness of the stairs and their unique design.  Also, please remember to take off your shoes before entering the café and slipping on a pair of red slippers provided for you at the door's entrance.
Payment: The Café only accepts Yen.
Google Earth Coordinates: 26°38'48.15″N 127°56'52.53″E
Phone: 090-1456-8343
Hours: 11:00 a.m. – 5:00 p.m. every day of the week, but closes one random day mid-month for maintenance/upkeep. The cafe will accommodate birthdays and special functions with prior coordination or appointment.
Website: Café Gyutto