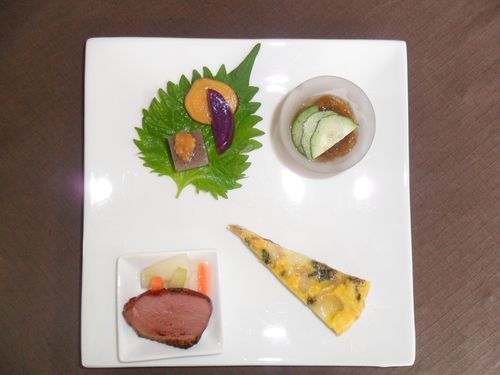 CONTRIBUTED BY COLLEEN FRANCIS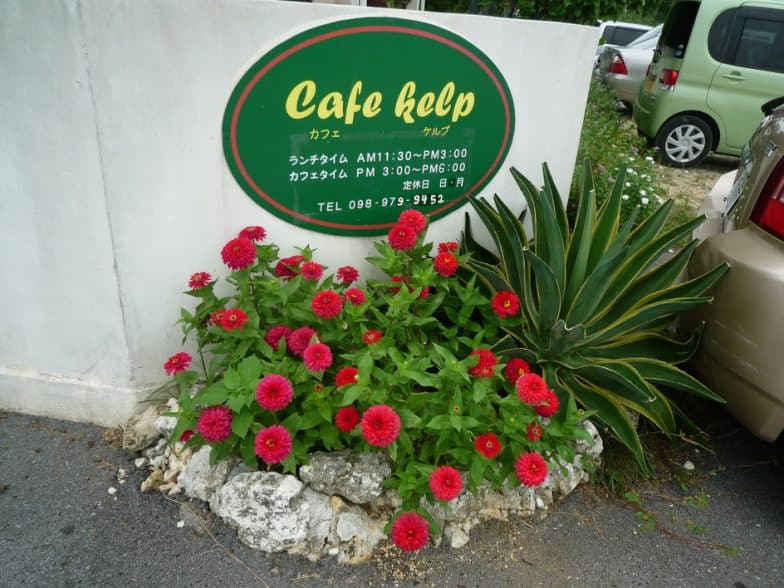 click photo for source
Oh my goodness… this little cafe has definitely become a favorite of ours! It's a tiny little quaint cafe on this old country road. It looks as though the family who owns the house opened up the main floor to make it a tiny bit of heaven. I regret not taking photos of this slice of joy, but I did manage to take some of the food.
When Mark and I arrived there were only 2 cars in the parking lot, obviously one belonged to the owners and the other a local couple on an afternoon date just like us. We don't speak much Japanese and the owner didn't speak much English. I think we may have been their first American customers because they watched us closely the whole time (I'll tell you why later!)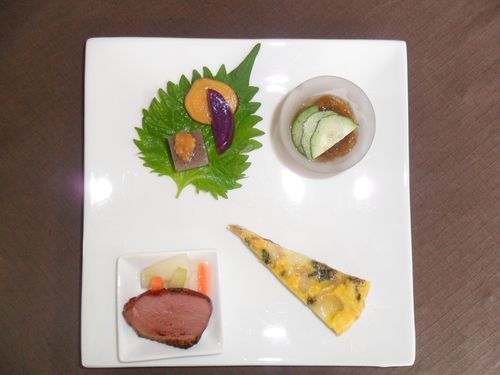 Not knowing what to expect we went on the conservative side and got a chicken and a pork dish. Restaurants here are all about presentation of their food. They truly go way out of their way to make it special, interesting and creative.
This was the appetizer plate that came out prior to the main course; we also got a HUGE bowl of soup. Mark devoured the soup and mine! On this plate we have a piece of pickled ham and veggies (not pickled like Americans think pickled)… this was delicious. We also got a slice of egg, like a quiche or omelet. The leaf had the famous purple potato and a slice of fruit, the other small square is… honestly we don't know. But it has the consistency of MEGA hard jello and tastes not too yummy in my tummy. It is however served at a lot of places on the island. And last but not least, cucumbers, local cucumbers are so tender and good. Not sure what they put on them, but wow, my taste buds were loving it.
This is Mark's pork plate. Lots of local things, so tender and delightful. Truly, words cannot describe.
My chicken plate, sorry I ate some prior to taking the photo. I admit Mark's was a little better than mine, but honestly both were truly amazing. Although the portions were a bit smaller than we normally get, the flavor surpassed our expectations by leaps and bounds.
The cheesecake dessert comes with the meal. It's thicker than American cheesecake and isn't nearly as rich or sweet, but still quite good none the less.
Now to the good stuff, why was the owner watching us so closely? To see if we truly loved it. They had only been open a few days, maybe a week when we arrived. I think she was a bit nervous because we Americans are often so critical of new things. They herbs, spices, veggies/fruits, and all of the leafy greens were grown right there in the yard surrounding the building. We watched her go outside and pick fresh items for our dishes. It was truly an experience I'll always remember.
---
Cafe Kelp
Hours: (as of 8/2016) Lunch only, 11:30-15:00; closed on Sundays & Wednesdays
Payment:  Our 4-course meals were 1000Yen each.  With sodas we walked out the door for about 2500Yen. We paid in Yen, I don't know if they take credit cards.
Address: 914-1 Konbu, Uruma
Google Maps Coordinates: 26.392465, 127.852210
Directions:  Take 75 to the Commissary Gate of Camp Courtney, turn down the road to the Commissary gate. There will be a dirt road to the right with a sign to the Café Kelp.