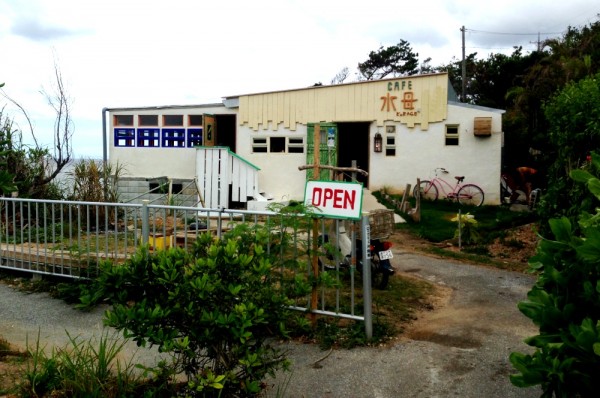 CONTRIBUTED BY CORINA CARNEY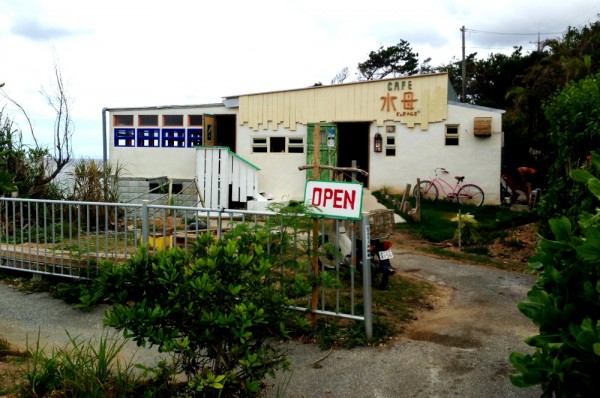 During our summer stay-cation up in Okuma, we managed to discover the most astonishing café we have ever visited in Okinawa. It combined an incredible view of the ocean …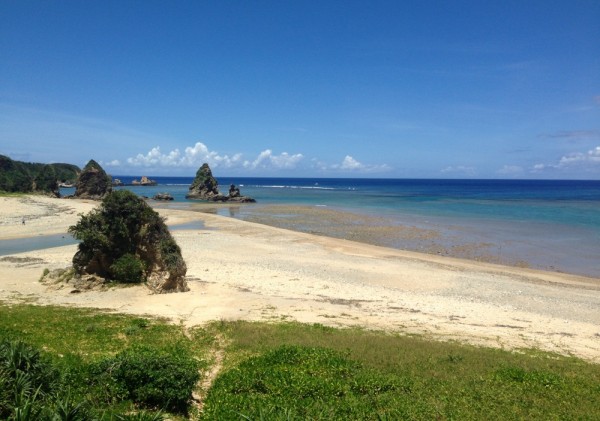 … a unique design …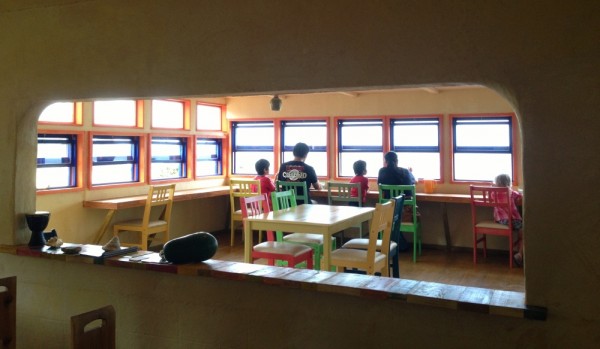 … great service with colorful décor …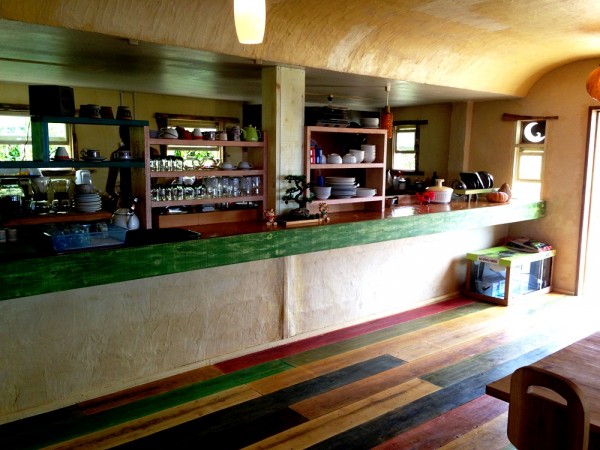 … and, last but not least, surprisingly excellent food and presentation.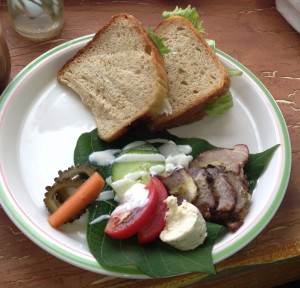 They have a menu in English, silverware and chopsticks.
We have been there twice. Their menu ranges from the typical Okinawan dishes to an interesting Italian-Japanese fusion dishes. We had the special of the day and were blown away; it was sautéed fish with pesto on top, brown rice, amazing clear mushroom soup and vegetables. The set also included a drink of our choice: juice, coffee or tea. We also ordered smoked pork sandwiches; they were  extremely tasty and healthy as well!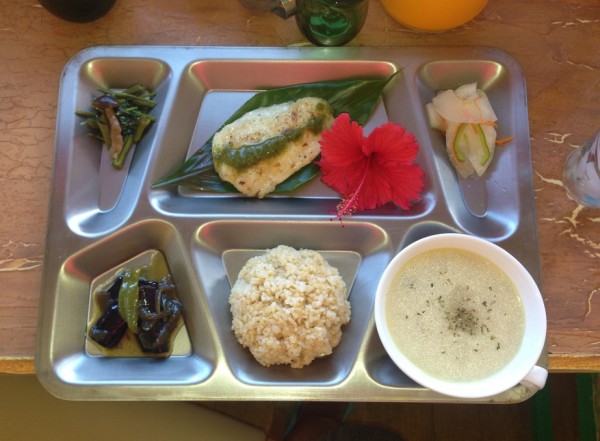 We highly recommend their  soy lassi. It fit our mood as we were gazing out their antique-framed windows overlooking a scenic beach and Pacific waters. It was easily the most  picturesque  view we were able to find around Okuma, especially when combined with the breeze of the ocean.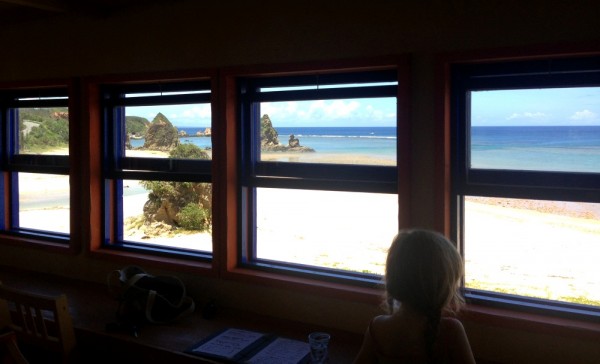 We are already making plans to return.
Hours: 11:00 a.m. – 6:00 p.m. (Closed on Tuesday and Wednesday)
Directions: This is in far northern Okinawa, near Cape Hedo. Driving north on 58, you would round the northern tip of the island at Cape Hedo and then continue south on highway 70 (58 becomes 70 on this side of the island). Driving south on 70 from Cape Hedo, the cafe is about 6.8 km south of the village of Oku.  It is a wooden building on the left side of the road (ocean side).
If you are coming from the south on the east side of the island, drive north on highway 70, about 1.5 km past the village of Sosu. Café Kurage will be on the right side of highway 70, just before a large bridge over a stream that drains into the ocean.  Look for two large beehive-shaped rocks off a rocky point in the ocean on the end of the beach.
GPS Coordinates: 26°48'21.56″N 128°19'0.80″E
Payment: Yen
Editor's Note: Due to an issue with Google maps we have temporarily removed the map feature from this post. Please refer to the written directions and/or the GPS coordinates listed above. Thank you.