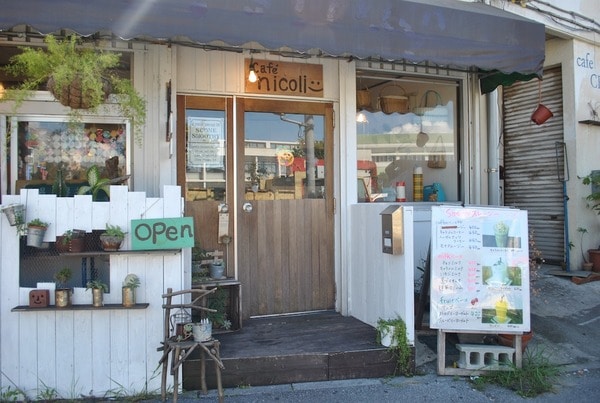 CONTRIBUTED BY KACEY A.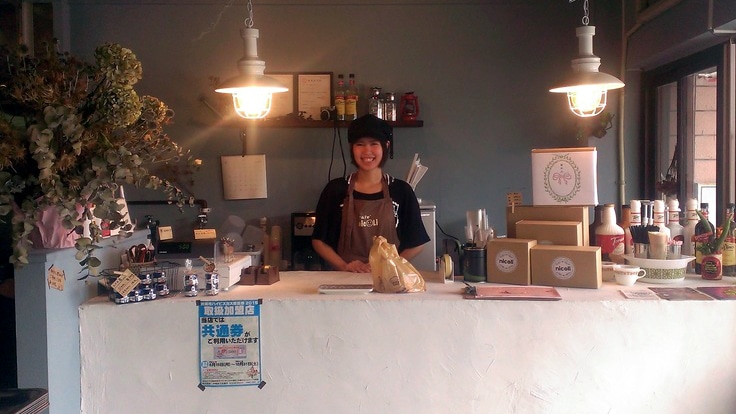 Cafe Nicoli is not new to Okinawa, nor should it be new to you. However, our last write up (which you can still find at the bottom of this post) was back in 2011 and since then, Nicoli has expanded into 4 shops! The newest location, which I recently stumbled upon, prompted this post.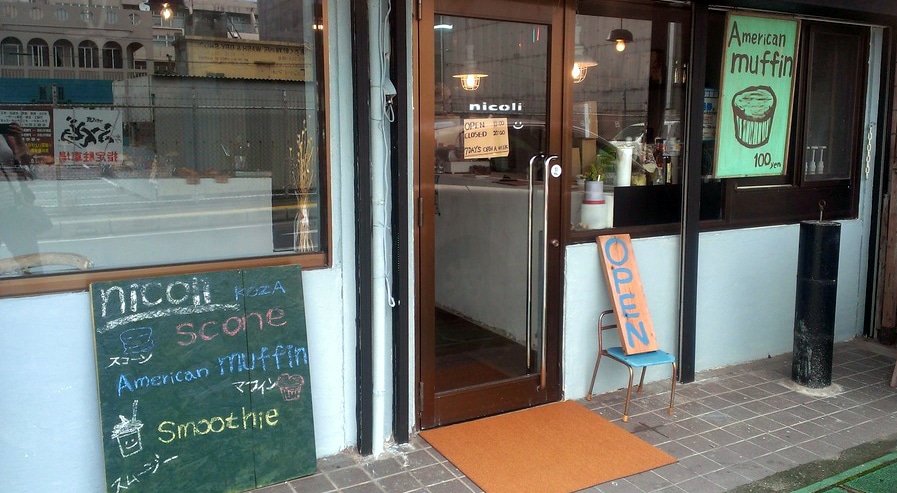 The newest location is in Koza, Okinawa City, adjacent to a farmers market I frequent. It's in walking distance of Kadena AB Gate 2, making it a pretty easy place to find. There is a paid parking lot across the street or you can illegally park on the street along with the rest of the neighborhood. The risk is up to you; neither Okinawa Hai or I are promoting your acts of rebellion.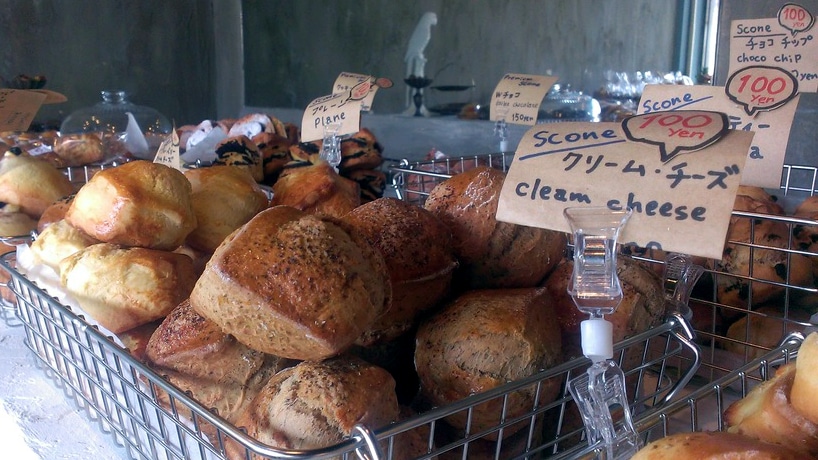 Cafe Nicoli's claim to fame is their scones, "American" muffins, and smoothies. In addition, they offer cookies, an assortment of sweet breads filled with savory ingredients (bacon, beans, cheese), and of course, a great selection of coffee and tea. If it were up to me, I would eat every single oreo treat. EVERY.SINGLE.ONE. They even have green tea oreo scones! After eating all of that, you'll need something to wash it down. Nicoli has over 15 different types of smoothies, including, but not limited to, acai, raspberry yogurt, peach milk, black sesame oreo, caramel coffee, mocha, etc.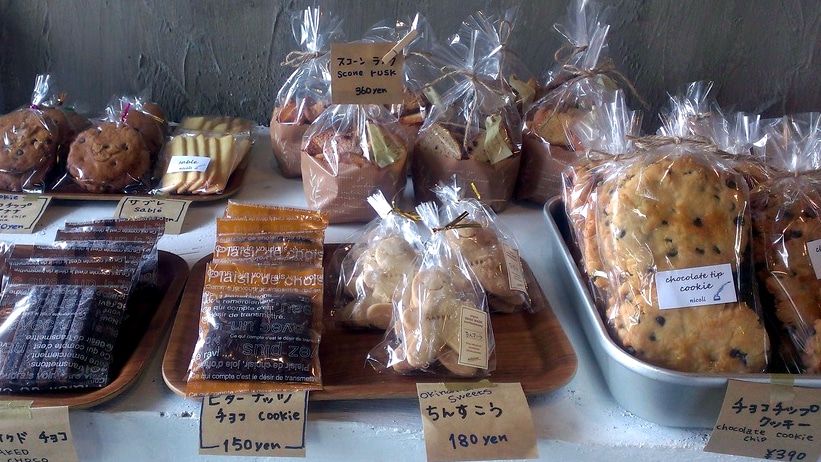 Cafe Nicoli located in Ganeka, Ginowan has limited seating, but Koza is strictly take out. If anyone knows about the other locations, please leave the information in the comments.
Cafe Nicoli (Ganeko)
Hours: 10:00 a.m. – 8:00 p.m. Daily
Phone: 098-897-5807
Address: 3-4-6 Ganeko, Ginowan
Coordinates: 26.254648, 127.755000
Blog: http://niconicoli.ti-da.net/
Twitter: https://twitter.com/cafenicoli
Brocante (Ginowan)
Hours: 10:00 a.m. – 8:00 p.m. Daily
Phone:  098-943-3981
Address: 792 Uchidomari, Ginowan
Coordinates:  26.273343, 127.731721
Twitter: https://twitter.com/muffinBROCANTE
Nicoli (Mihama)
Hours: 10:00 a.m. – 8:00 p.m. Daily
Phone: 098-989-1505
Address: 2-4-8 Mihama, Chatan-cho
Coordinates: 26.316218, 127.759305
Nicoli (Koza)
Hours: 10:00 a.m. – 8:00 p.m. Daily
Phone: 098-989-7150
Address: 1 Chrome-15-8 Chuo, Okinawa-shi
Coordinates: 26.336886, 127.799851
---
CONTRIBUTED BY ASHLEY MORALES

Nicoli Front
While lost on my way to Seminar House one day, I came across a friendly bakery on the corner of a busy street. Stopped at the red light and in between loads of cars, my eyes gravitated toward the tiny building and I pondered how I would park in front of the building. I found out after a second visit that this place has its own small parking lot around the corner (large enough for two vehicles).

Nicoli Inside
Café Nicoli is a fabulous little bakery, which is nestled on a corner between a busy industrial road and a feeder road. It is famous for its scones. Some of the scone flavors offered are cocoa, plain, caramel, cheese and tea. There are other snacks that this café sells, such as pound cake muffins. Café Nicoli also offers a variety of fruit smoothies and hot and cold tea and coffee.

Nicoli Scones
The staff is very friendly and you can sit in the café while you sip your smoothie and take a bite of a scrumptious scone or a staff member can take your order to go so that you can savor it at home instead.

Nicoli Jams
Directions:  Instead of traveling down route 330, past Futenma, I visited by way of the expressway. More expensive, I know, but I passed traffic and saved time. Here are directions to Nicoli by the expressway: Get off at exit 2. Turn right onto route 330, north. When you come to the first large intersection with a bridge overhead, turn right. You will see Café Nicoli on the corner.
Phone:  098-897-5807 ‎