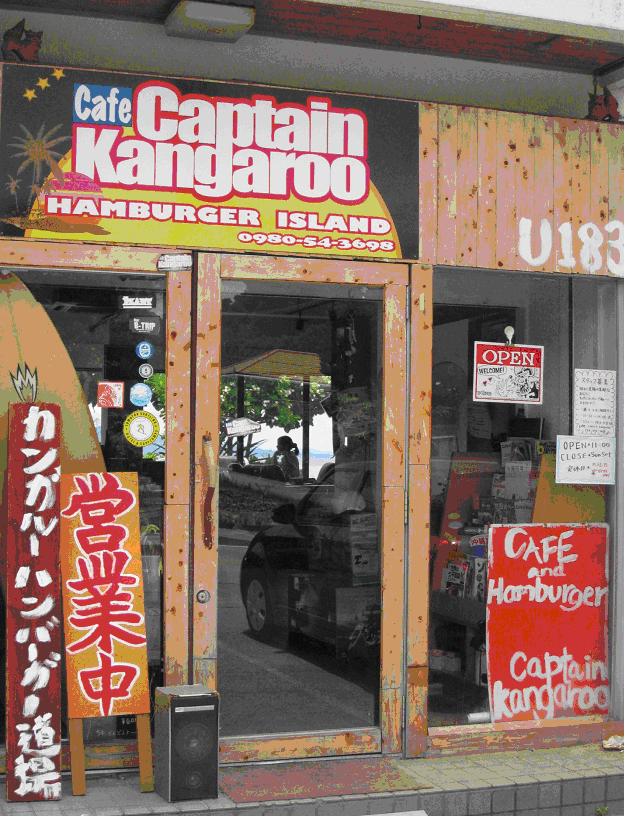 CONTRIBUTED BY JEANINE CZUBIK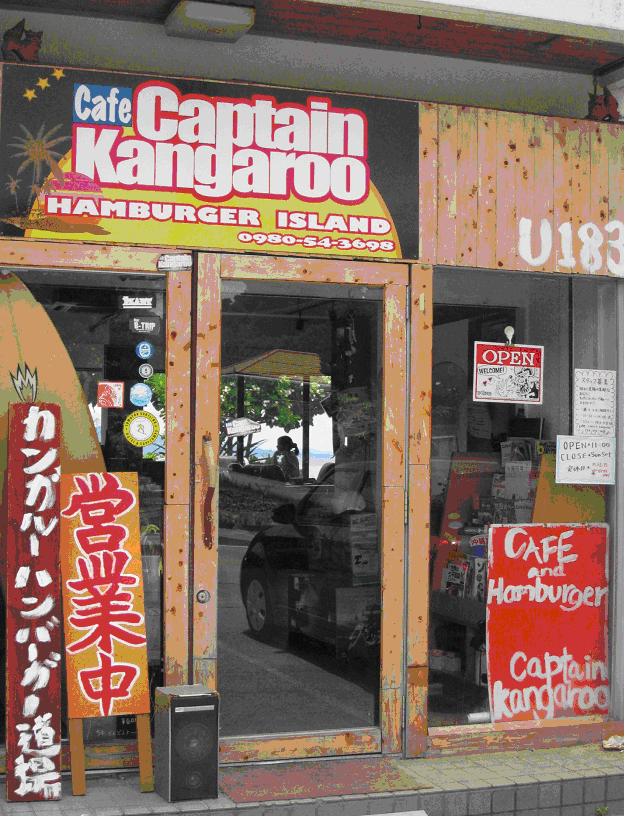 At almost the moment we boarded the plane to Okinawa, my husband said "I hope they have a Fuddruckers on base". Having never seen one on a military base and having sent his beloved 200 pound cast iron charcoal barbecue off to storage, he just sighed in despair. Sigh no longer, my hamburger-loving husband.
If you're like my backyard grill loving husband and are craving a real beef burger slipped between a toasted bun, drive the scenic route to Nago and take a seat at Captain Kangaroo. The first thing you'll notice when entering 'Roo's is the eclectic assortment of comfy chairs and couches -some of which are reminiscent of the military's loaner furniture. Then there's the surfer-themed posters and knickknacks, and Marley's greatest hits playing in the background. So not exactly Fuddruckers, but Fuddruckers doesn't have this incomparable view: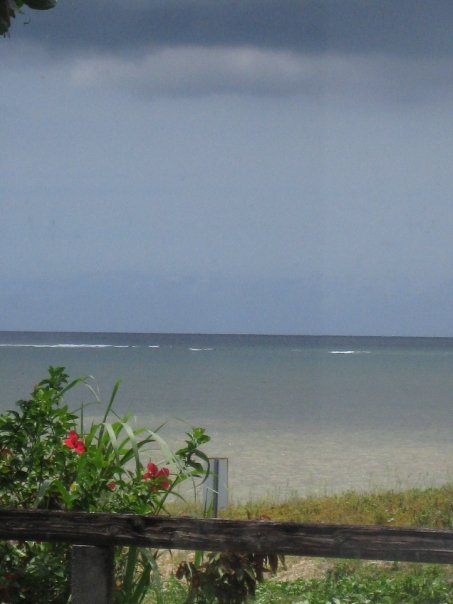 The menu includes taco rice and a wonderful looking cheesecake, but we came to satiate a craving for burgers and were not disappointed. The English speaking waiter recommended the Roo Burger: a toasted sesame bun with perfectly grilled beef patty, melty cheese, crisp lettuce and delicious creamy sesame sauce, snuggled next to your choice of wedge or regular fries. It is easily one of the best burgers I've ever had, combining the taste of the backyard barbecue with the Japanese kick of sesame.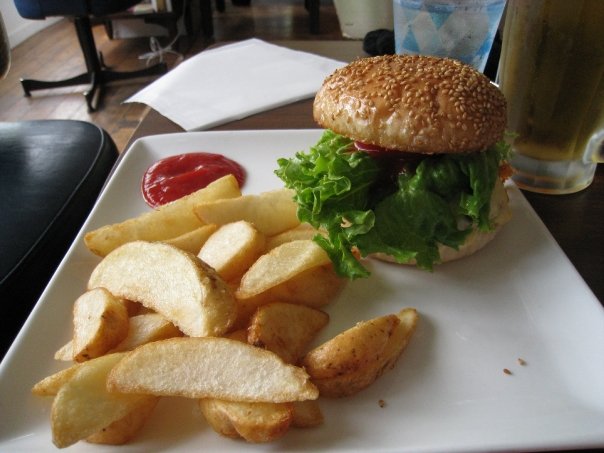 Captain Kangaroo is well worth the drive up to Nago. If you think it's too far to go for a burger, just remember the drive to Fuddruckers is a whole lot longer.
And why not make a day of it in Nago and visit the custom made shoe shop that is just up the road from Captain Kangaroo!
---
Captain Kangaroo
Hours: Mon, Tues, Thurs, Fri, Sat 11:00 – 19:30 last order. Sunday 11:00 – 20:00. Wednesday closed.
Address: 183 Umusa, Nago
GPS Coordinates: 26.5952706, 127.95815889999994
Directions: Take 58 north to Nago (or the Expressway until it ends and joins 58), then left onto 449. Captain Kangaroo is less than a kilometer on the left.
Telephone number: 098-054-3698
Website: www.roo-bar.jp