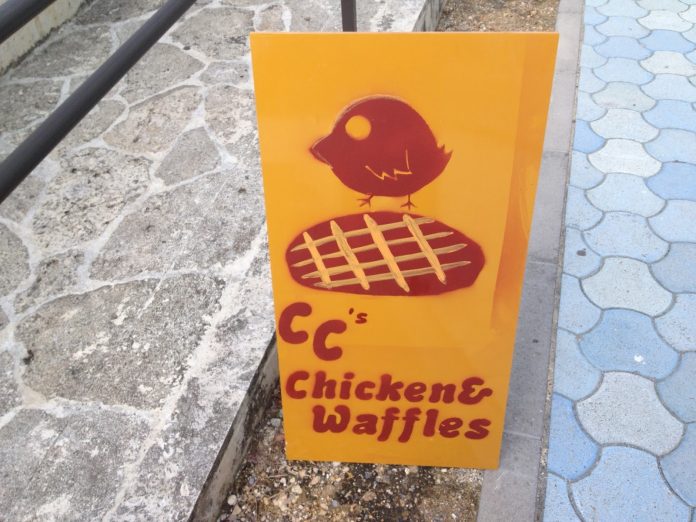 CONTRIBUTED BY KASSIE O'DRISCOLL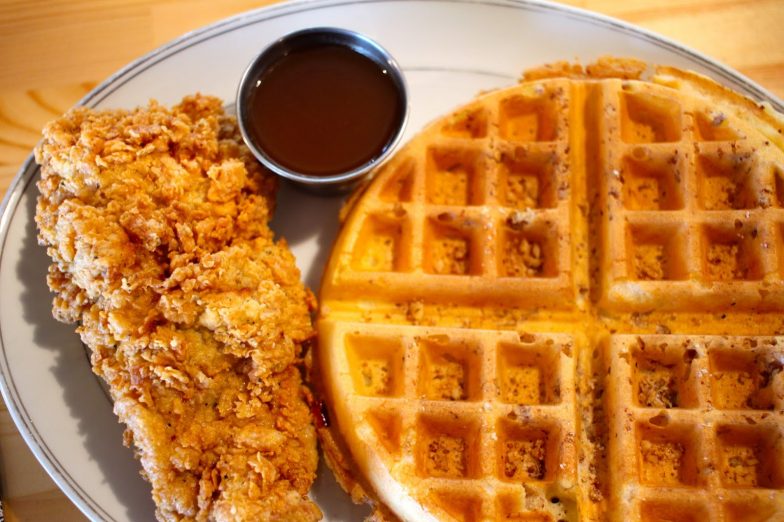 A new, feel-good restaurant just opened on the Sunabe Seawall and you're not going to want to miss out on the delicious eats! CC's Chicken & Waffles is owned by Cody, an American who relocated to Okinawa to be with his wife and start a fresh, new life together.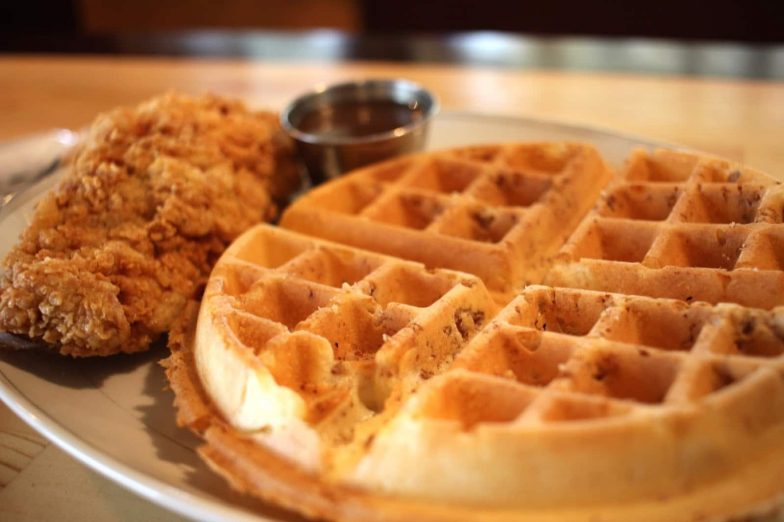 The new start, eventually, led to the delicious restaurant that we now know as CC's Chicken and Waffles. The menu is vast, ranging from juicy fried chicken to smokey sausage gravy, and the staff is super friendly! Cody seriously seems to have never met a stranger, which makes him a pretty great restaurant owner considering all of the questions and requests that he's gotten since opening day.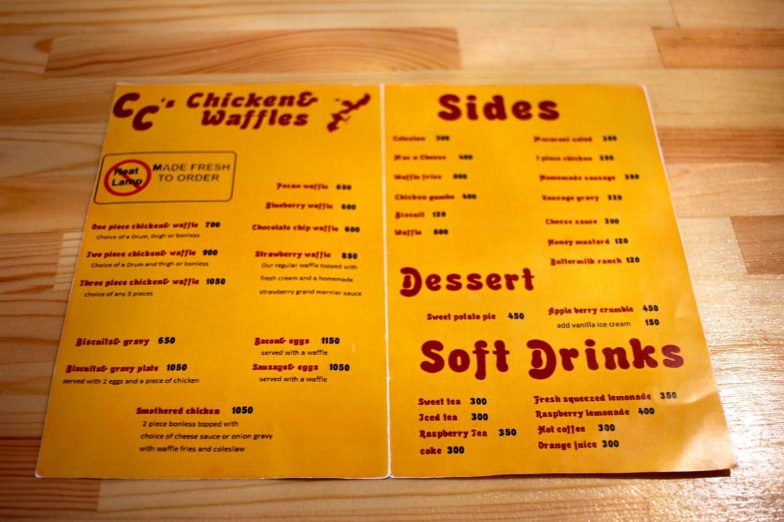 Today, I chose the pecan waffle and the boneless chicken. The boneless chicken is the size of a boneless chicken breast that you could pick up at the grocery store and is perfectly seasoned… and the crunch! Oh, the chicken is so good! As for the waffle, it's the perfect combination between soft and crunchy.
Next up is the biscuits and gravy. Mmm, Mmmm, Mmm! I should note that everything that is served is homemade (down to the lemonade). The biscuits are both dense and flaky. The gravy has a distinct smoky flavor with a mildly spicy sausage. It reminded me of the gravy from a down-home-country restaurant in the states.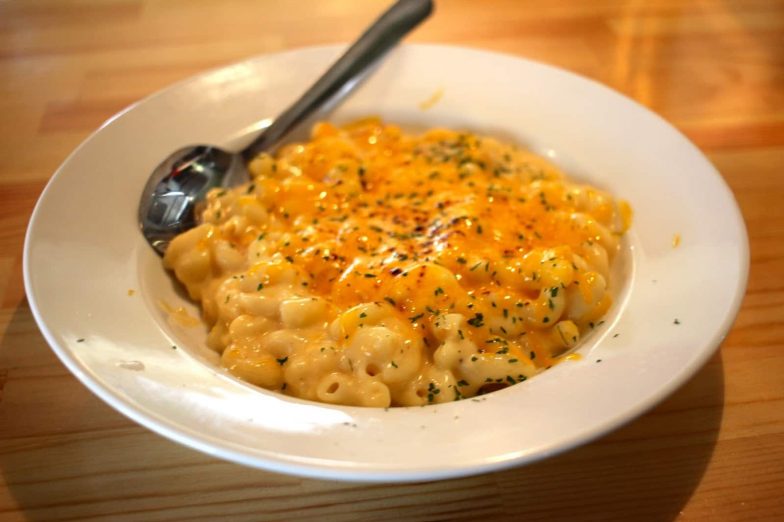 All of the sides are generous portions, definitely enough to share with another person (maybe three people if you're a healthier portion eater than I am). The mac and cheese is creamy and… velvety (yeah, I said it)… with multiple layers of flavors. They offer cole slaw, too, but I haven't tried it yet.
The only thing I regret about my trip to CC's this afternoon is that I didn't try one of the desserts. My mouth was watering as I read the words, "Sweet Potato Pie." Man, I should have ordered dessert…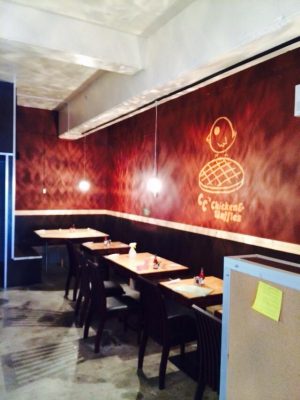 Hours:
Monday to Thursday: 9:00am-3:00pm; 5:00pm-9:30pm
Friday-Saturday: 9:00am-3:30pm; 5:00pm-11:00pm
Sunday : 9:00am-5:00pm
Phone: 098-979-9008
Payment: Yen or Dollars Accepted
Address: 1-68 Miyagi, Chatan-chō, Nakagami-gun, Okinawa-ken 904-0113, Japan
Directions: Make a left out of Kadena Gate 1 and an immediate right at the first light after the turn (it's right after turning out of the gate). At the 2nd traffic light, make a left. You'll make your 2nd right – it's the 2nd major right, not a tiny street. Drive to the Seawall and make a right. CC's will be on your right about a block and a half. It's kind of tucked away under an apartment building. You'll see the below sign on the left-hand side of the road.