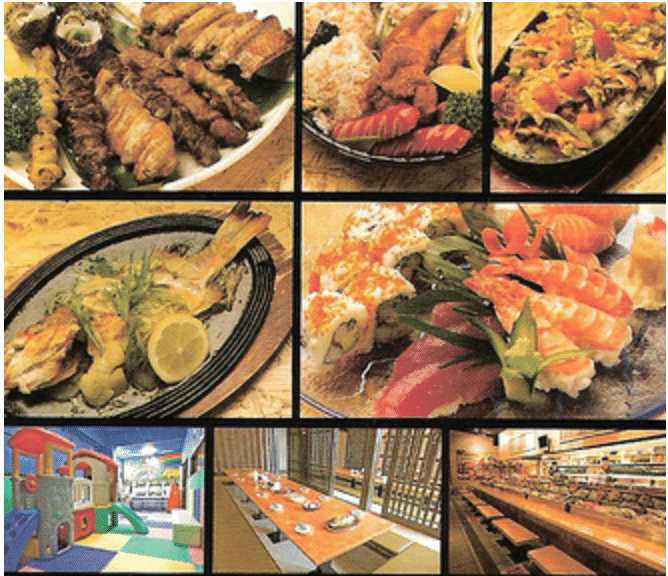 chinuman, originally uploaded by okimamas&papas.
CONTRIBUTED BY JULIA
Chun and I checked out this new restaurant near Kadena Gates 2 & 3 called Chinuman. Was a cool place to take the kids as there is an indoor playroom and they have some individual rooms that you can close off to keep the kids under wraps! Some of the rooms also have TVs….big plus for Chun as he was able to watch CNN while he ate. Was one of our more relaxing dinners out. We still weren't quite able to eat together since one of us was usually in the playroom with Dylan but we have pretty low standards these days for a good meal out.
They serve Japanese food including stir-fry dishes, sushi, udon, and shish kabob sticks. Food was decent and our meal came out to about 4000 yen including 2 desserts and a yaki udon dish for Dylan. If you are interested in trying it out I would recommend reservations. We got there at 5:30 pm when they open and ended up in a booth (but it still had a TV!) because they were booked up with reservations for night.
Phone: 098-894-5000.
Address: 4 Chome-13-28 Misato, Okinawa
Google Maps Coordinates: 26.3517837, 127.81466239999997
Directions: It is located on Rt. 85 just past the intersection for 329 and before the Tupperware building.
Website: www.chinuman.com for information on other locations. For additional information check here.