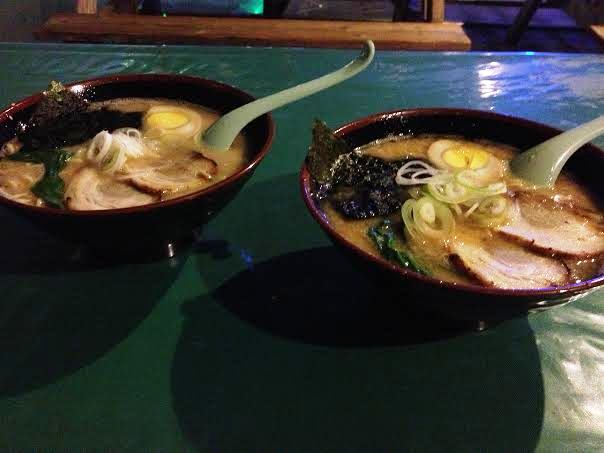 CONTRIBUTED BY KELLY GILLOTTI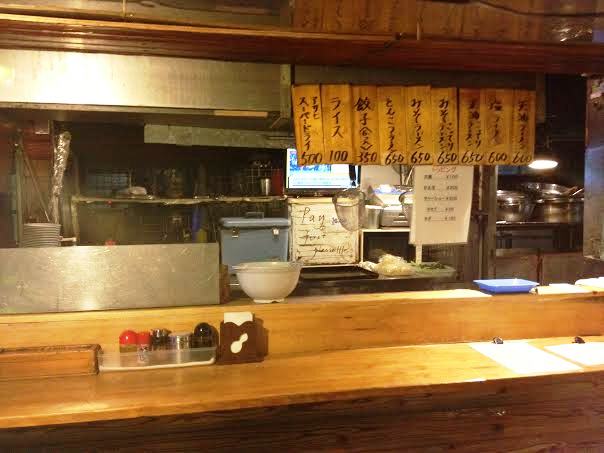 I frequently walk past a charming ramen vendor near Araha Beach. I love ramen, and it always smells delicious, but it seems that we are destined to enjoy life on a different schedule. They target a niche of patrons who require authentic ramen during insane hours of the night. That fact intrigued me, as well as their outdoor seating.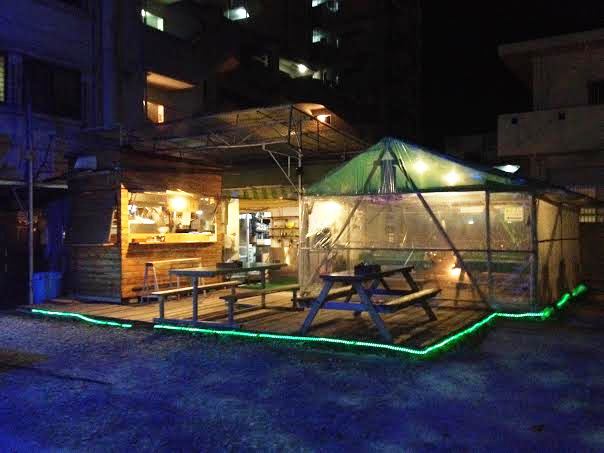 My husband and I finally made it to Chorou Ramen for, um… second dinner. Great success! They are open from 8:00 p.m. until 4:00 a.m. and they have an English menu. They offer several varieties of noodle soup, as well as cold noodles with dipping sauce. You can order pork dumplings, rice, or a cold sliced pork dish. There are also options for extra pork or noodles.
My husband ordered "tonkotsu" ramen, which has a rich pork-bone flavor. The soup has a surprisingly pleasant and salty broth, which is a bit thicker than the ramen we normally eat.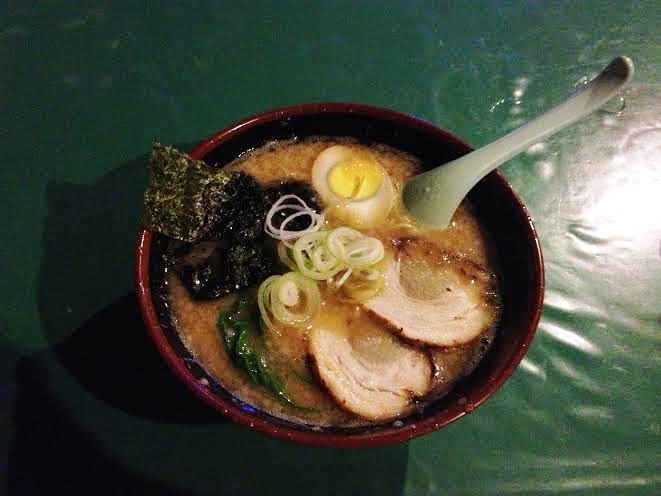 I ordered the "shouyu ramen kotueri," a thick soy sauce soup with a flavor more subtle than I expected. Both come with nori, bok choy, two slices of roast pork, half of a boiled egg, and sliced green onion. The noodles are chewy and complement the thickness of the soup.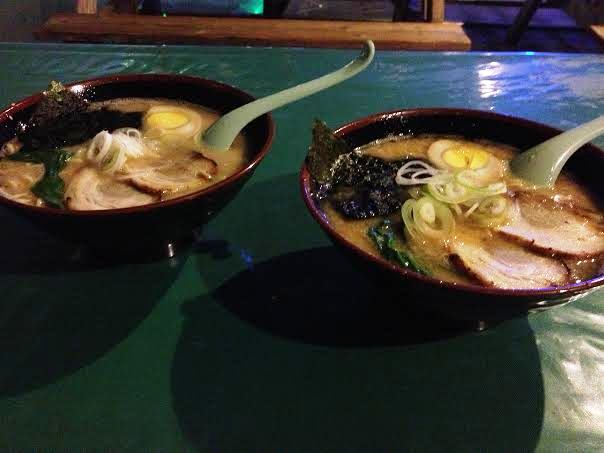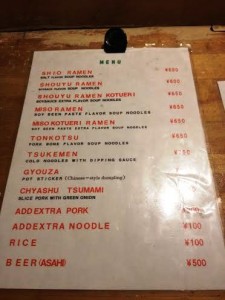 You pay for your meal at the counter in advance. I saw only beer on the menu, but you have more options in their vending machine. They also provide a cooler of water by their wooden picnic tables, and a porch area that is heated in the winter.
Directions: Araha Beach / Chatan area. Heading south on 58, take a right at 130. Then make a left at the light. In one block, look for a round yellow neon sign with red Japanese writing. It's across the street from the bright yellow Ishigakijima Kitchen Bin restaurant. There's plenty of parking next to the shop.
Payment: Yen and dollars
Hours: 8:00 p.m. to 4:00 a.m.