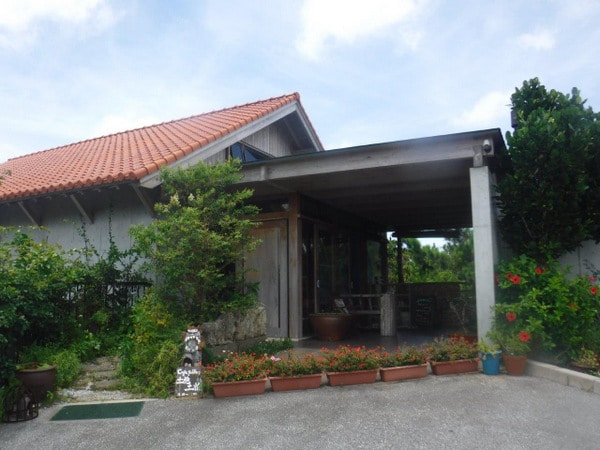 Doka Doka Cafe & Pottery Studio
CONTRIBUTED BY CASEY ANNIS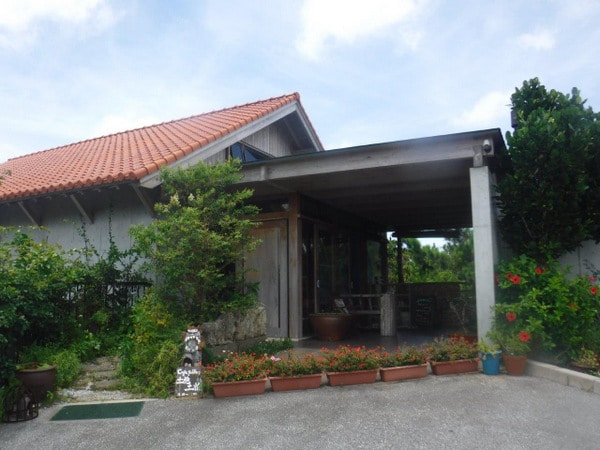 Pure peacefulness and serenity await you at this beautiful café in Onna village. I met a friend there for the first time the other day and was taken aback by the view as I walked into the café.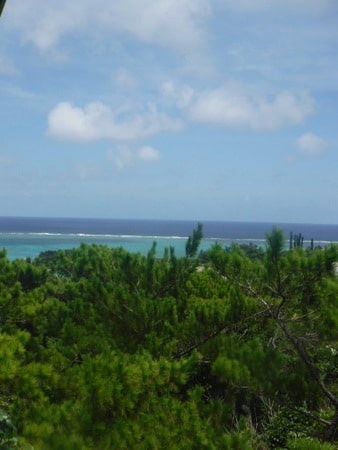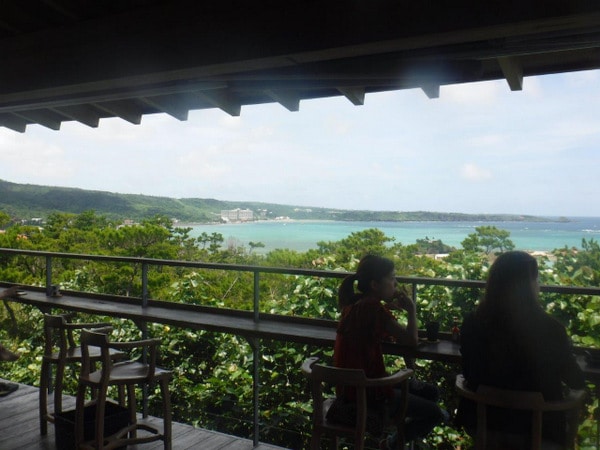 The café upstairs has a pottery store as well. It is a bit windy so I would recommend a ponytail for the ladies, or a hat. But the wind is so refreshing in this Okinawa heat. There is a basket by the café entrance with slippers to put on and a shelf to leave your shoes on. At first, I thought this was a little odd, but it is actually relaxing while you enjoy a meal and the view.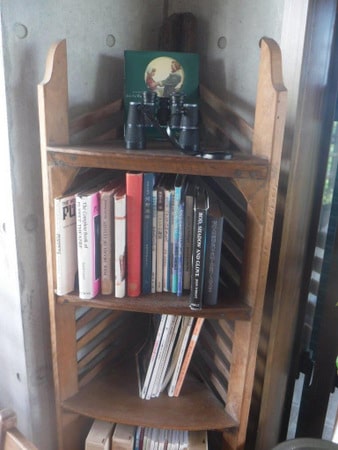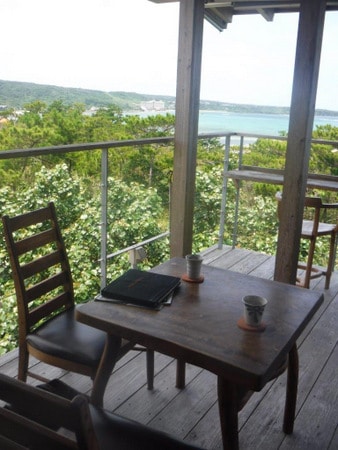 The owners are a husband and wife team. The wife runs the restaurant upstairs, which has a limited menu with a few offerings such as pizza and taco rice. The husband runs a pottery studio downstairs. Some of the pottery he makes he also sells in the café. I found some really unique pieces with sea star sand in them that I had never seen before.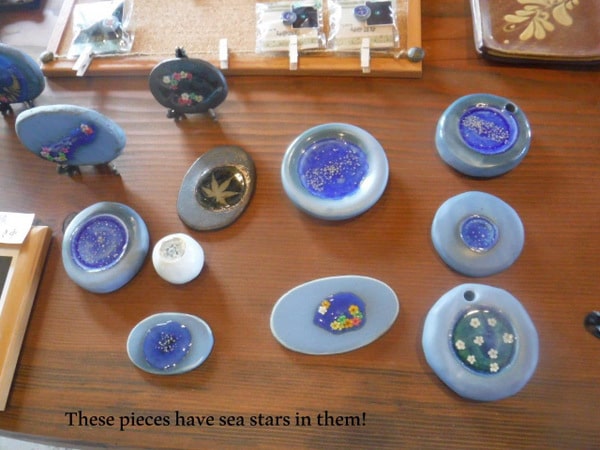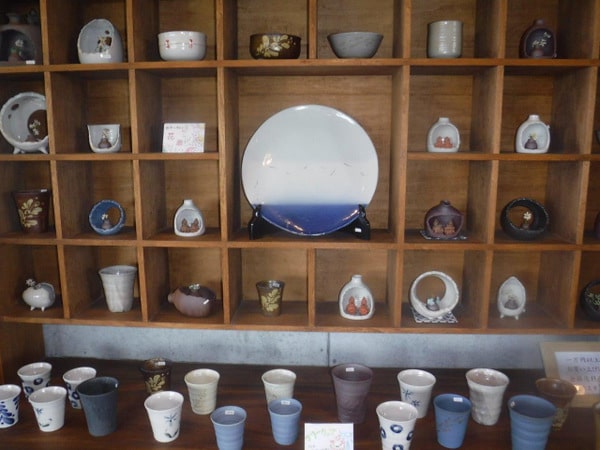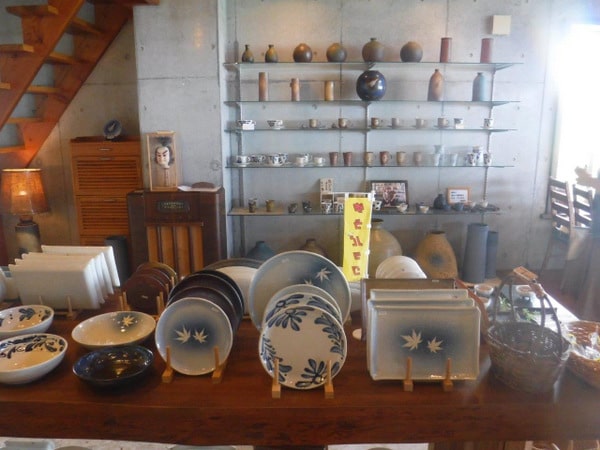 They ask that you call ahead for a pottery making reservation, but you will need a native speaker to call. Their classes range in price from 40-90 minutes and ¥1,600-¥3,000 yen depending on which type of pottery you want to make.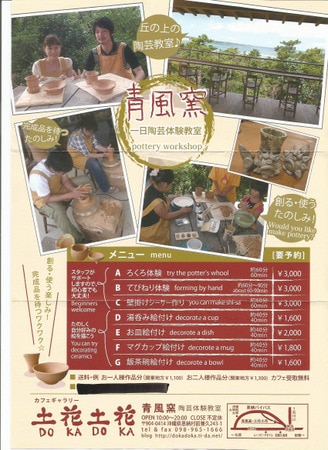 Once you step foot in the café you will fall in love with the calmness that envelopes you as you stare at the beautiful blue sea. We were there from 12-2:00 and it was so serene I didn't want to leave. I felt like we were eating at a resort hotel.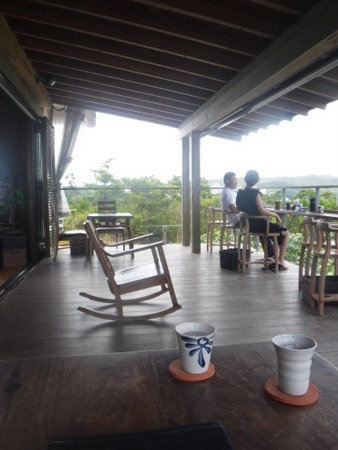 Menu Photos; click to enlarge
---
Doka Doka Café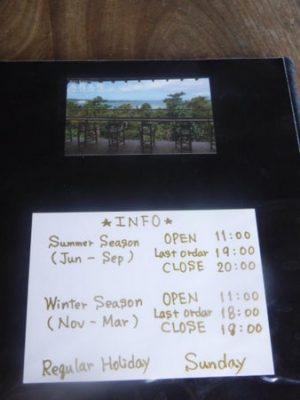 Seasonal Hours of Operation
June-September: 11-8 (with the last order at 7)
October-May: 11-7 (with the last order at 6)
Closed on Sundays
Phone: 098-965-1666
Website: www.dokadoka.ti-da.net/
Address: 243-1 Maeganeku, Onna
GPS Coordinates: 26.445858, 127.807134
Directions: Take Hwy. 58 north and pass the Renaissance Hotel and Onna no Eki farmer's market. Drive down and turn right onto the Hwy. 58 bypass road and take a left shortly after turning onto a side street going up a hill. You will see a wooden sign that says Doka Doka on it as you turn. Just up the hill, Doka Doka is the first building on the left side. They have 2 parking areas; one with a few spaces is in front of the building and one down a sharp hill to the left side of the building.