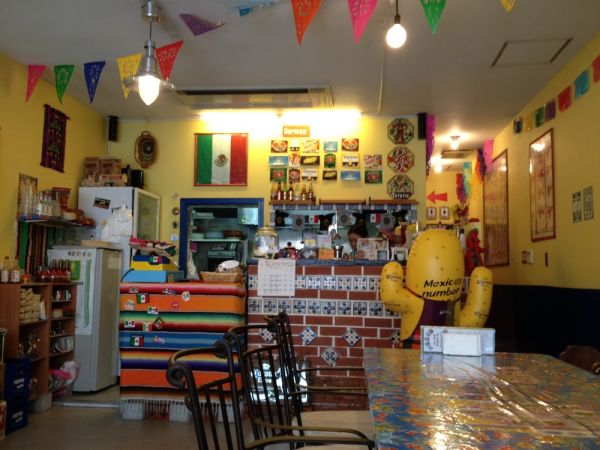 CONTRIBUTED BY REIKO MOTOBU

Dos Manos Burrito
My friend and I were talking about food back home and she said she missed her mom's Mexican cooking so much but she knew a place where the food was pretty close to what she would get back home. This place is called DOS MANOS.

Dos Manos Interior

Dos Manos Tables
I was very excited to know about a new Mexican place, I love Mexican food and haven't had much luck finding a place that has more than tacos and taco rice in their menus.  So I couldn't wait to try this place!

Dos Manos Enchilada

Dos Manos Tamale

Dos Manos Front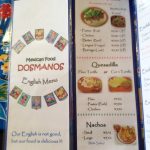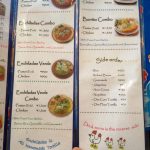 We went on a Saturday for lunch, we were not sure abut their hours but lucky us it was open and we were the first ones there!
DOS MANOS is near gate 2, very easy to find and close to base.
On their menu they have all kinds of different dishes, a lot of different Mexican beers and prices are not bad at all and portions are big. They have English and Japanese menus.
We had some green enchiladas (green tomato sauce), pork tamales, a big enchilada with red sauce (tomato sauce) it was all so delicious!  We will be back to try some more!
Hours: Friday-Monday 1200-1700.  Closed Tuesday, Wednesday, & Thursday.
Phone:  098-989-8815
Parking:  There is a parking lot right across from the restaurant. , but you may not turn RIGHT into that parking lot.