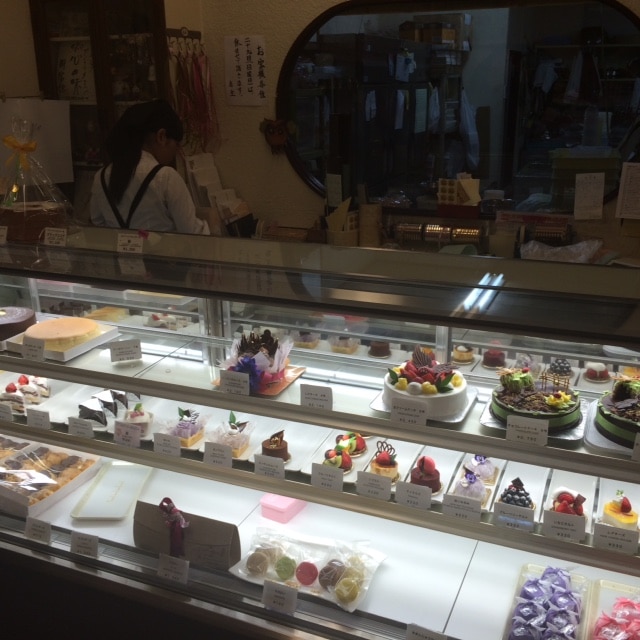 CONTRIBUTED BY BRANDI JAKUBOWICZ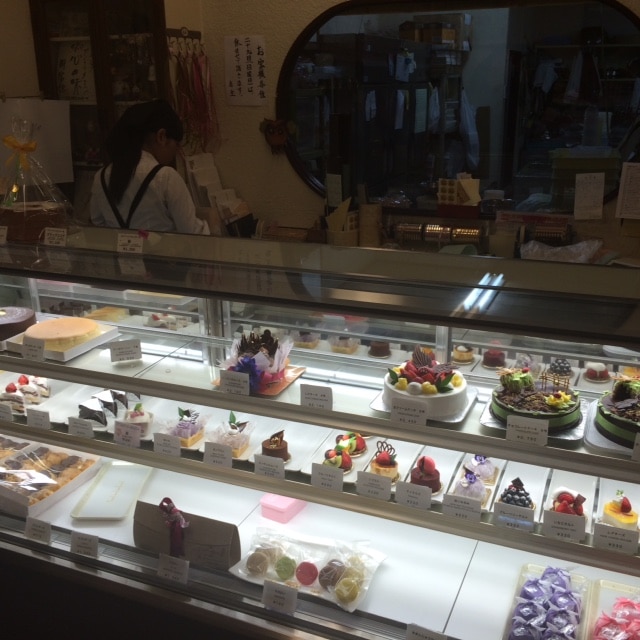 I am a person who likes dessert. I am also a person that is very picky about the desserts that I like. I like desserts that leave me thinking about them later… long after they have been eaten, and have me looking for a reason to enjoy them again.
One night after a delicious sushi dinner with my husband and some friends, we found a place that did just this. It is in a wonderful location, as it is located between two of my favorite sushi restaurants on the island: Newport Sushi and Yoshihachi Sushi, both of which I recommend that you try if you have not already. This sweet little gem, that we happened to stumble upon, is called Entremets. When you walk inside, not only are you immediately exposed to wonderful smells that are coming from the kitchen, but also a beautiful presentation of individual treats that range from cookies and cream puffs, to cakes and fruit tarts. There are also full sized cakes and treats that have very unique decorations and designs.
Everything is showcased with care and includes labels in English with prices clearly written. The shop is small, but inviting, and has a charming display of various owl décor. The staff is very friendly and professional and took care to wrap each of our desserts in adorable little boxes for our to-go order. There is one little table within the shop, should you chose to eat your dessert right away- which you may want to do if you know what you are getting.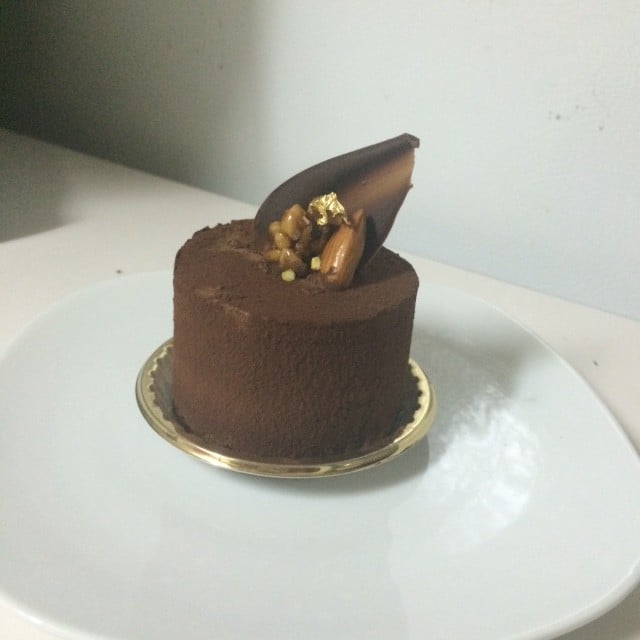 I have visited this shop twice now. On my first visit, we purchased 2 different items, both of which were delicious. I had a mascarpone triangle and my husband had the cream puffs. I would recommend them both! We also had the extreme good fortune to be gifted with a bonus strawberry shortcake like dessert that we also very much enjoyed, even typically being someone that is swooned only by chocolate. I am unsure if the extra gift was because it was our first time, or because it was around 8 PM and they were closing soon. Either way it was delicious and made us feel very special.
We were so impressed with this little bakery that a few weeks later, after having dinner with some family at Yoshihachi, we again visited Entremets. We all ordered a dessert to go and again everyone was very pleased and the staff was wonderful. I had a chocolate mousse that was airy and delicious, and my husband had a packaged pistachio cookie that he found delightful. On this visit we were given a frequent customer punch card that has 35 squares for punches. I am not sure what happens after they are all full, as the staff's English is very limited, but I am sure it will be something great!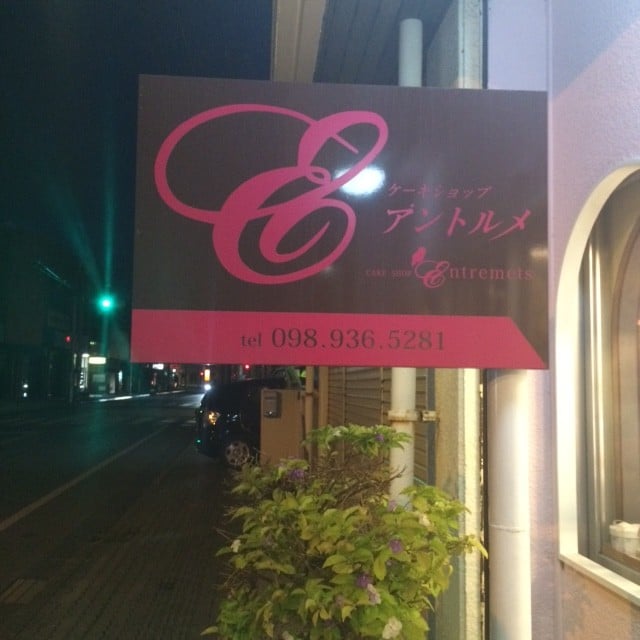 If you have room after dinner, or are just looking for a special treat, you should stop into Entremets. You will not be disappointed.
Hours: 9:30 AM -8:00 PM Monday through Saturday, and every first and third Sunday
Phone:  098-936-5281 
Payment: Yen Only
Address: 595 Kuwae, Chatan-chō, Nakagami-gun, Okinawa-ken 904-0103, Japan
Directions:
From Kadena Gate 1, turn left, heading south onto 58
Make a left on 23
At the first light make a right
Entremets will be on your right. If you hit a light you have just passed it
Coordinates: 26.3238271, 127.7701945