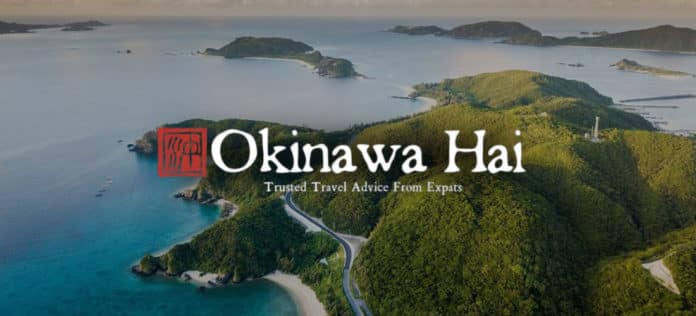 CONTRIBUTED BY MEREDITH NOVARIO
 Most of the time I feel comfortable. I know my way around the island a bit. I have friends. My home is homey for me and mine. And then in an instant, I can feel like a seventh grader. My jeans are suddenly way too tight, my skin too greasy and my tongue won't even consider pronouncing vowels. Usually I get struck with this nonsense when I'm at a military event for Joe. I get paralyzed by the rules and roles and start talking about dog poop to strangers. Literally. Like last week, I did that.
My flashback to junior high school was magnified, in a row of ten exclamation points kind of way, when I won the door prize. I was in no shape to walk in front of a room full of adults in my state of internal disarray so I begged Joe to claim the prize. He assuredly and coolly grabbed the pink bag with Kimora Lee Simmons slinking out ever-so-seductively.  I won the Baby Phat Golden Goddess Gift Set. Not at all designed for the crumbling, sputtering girl I felt like at that moment. But hilarious nevertheless.
On the drive home I re-lived my trespasses and humiliations of the evening. It's a predictable routine that also predictably ends with me reminding myself that the world doesn't revolve around me. And then I try to stop re-living the night but I can't and then at some point I fall asleep and in the morning call a friend and confess and get my bearings again.
Except that I don't think I have my bearings back yet even though I'm over the trauma of the deployment brief. After all, Baby Phat perfume is divine. And wearing it is about as close to a golden goddess as I'll get but I'll take it.
I think my bearings have been scattered hither and yon. Here are the big guns.
1. Joe and I pondered our choices for where to go next. That was about an hour of staring at a cryptic list of acronyms that were apparently job openings. Joe sometimes knew what they stood for. I wanted a job description for each of those acronyms and was silently floored that there was no such thing. We made choices for jobs in Arlington, Quantico and Beaufort. The monitor wrote him back the next day and said he could "certainly" get him a job in Arlington. So it seems that we're Arlington bound. Was it that easy to get an answer? Too scared to get excited and have it taken away.
2. We're on the brink of another deployment. I'm getting my game face on. I'm not sure what my game face looks like but it sure does smell nice. Baby Phat nice.
3. I need to make a list of all the things I want to do before I leave this island which could be as soon as the end of April. Gulp. And all I can think of is to spend the day souvenir shopping with Kelly because she has impeccable taste and I'll just buy whatever she tells me to. Other than that what should I do before I leave? Talk to me.
As for your generosity, you all are winners. The tip jar is filling up. Thank you for giving us a chance and appreciating us and wanting us to stick around. We're working behind the scenes to get set for a seamless transition as folks come and go. If you all had been at that deployment brief, I totally would have gotten up to get my Baby Phat Golden Goddess Gift Set instead of sending Joe in to do my dirty work. That's because I like you and I'm thinking you might like us.
___________
All the posts in Meredith's "Me & My Big PCS" series: I, II, III, IV, V, VI, VII, VIII, IX, X, XI, XII, XIII, XIV, XV, XVI, XVII, XVIII, XIX, XX
For posterity's sake we have left this universally euphoric, terrified, confused, "what am I doing?!" series on Okinawa Hai.  However, we have closed comments for future readers.  If there is relevant information for all readers to benefit from, we have taken elements from this series and created new posts, which we've linked to from the original text. Thank you for joining us on this ride.