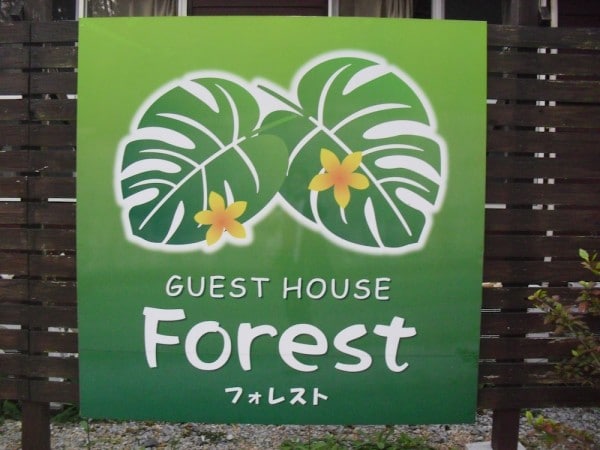 CONTRIBUTED BY DAPHNE SHAFER-REPASS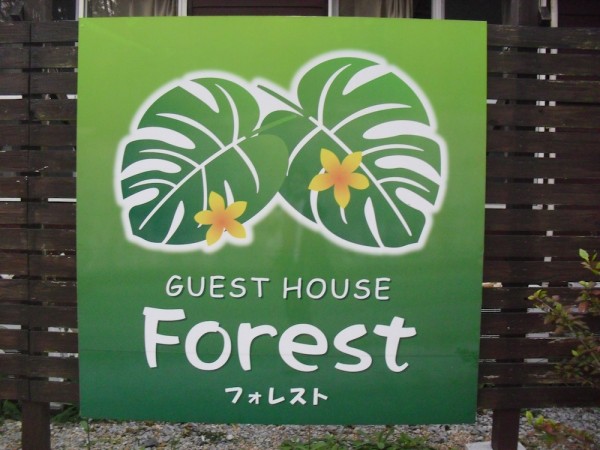 After a fun day at Expo Park, you may be looking for an alternate scenic route home through the mountains (rather than the scenic route by the sea), or maybe you're on your way to or from Pineapple Park.  However you find yourself on road 84, try to make time for a bite.  There are a few restaurants along this mountain path, and I'm sure you'll enjoy your meal wherever you stop (and don't forget to pick up a bag of oranges, too!).  At Forest Guest House, you can also have a sleep after your meal!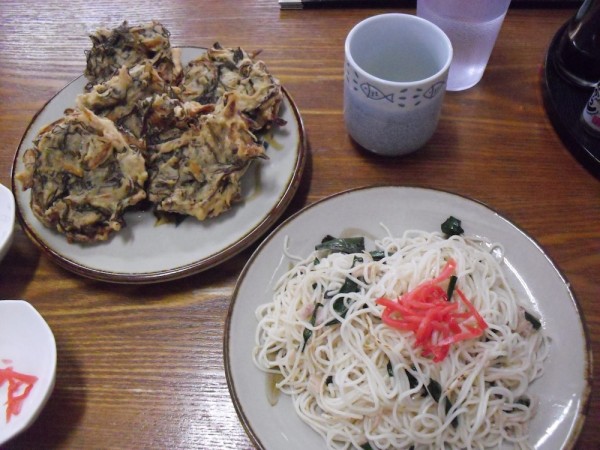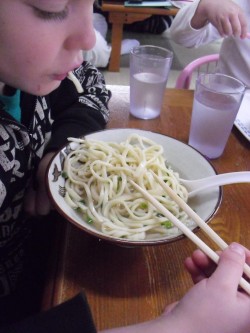 Just a few kilometers up 84 from 449, after a few twists and turns, you'll see the green sign for Forest on the left, and a big sign with photos of some of their special dishes.  We stopped for soba (Y315), and added a kids' curry set (Y420), tempura (Y399), and somen (Y399) to our ticket.  There's a variety of dishes with meat, noodles, and soup.
The menu offers many pictures, and prices range from Y200 for sides and drinks, to around Y1200 for meat dishes.
You'll have your choice of seating at western-style tables, or one of four tatami-mat tables, with a nice view of the forest, and there's a little sink outside to wash your hands before you enter the restaurant.  Also, the toilets are outside to the left of the restaurant.
Although we didn't spend the night, I bet it's a relaxing stay in the mountains.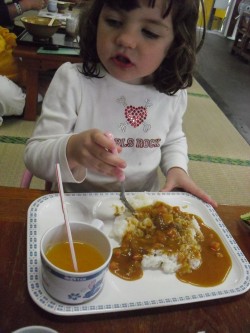 Hours: Mon, Tues, Wed: 1100-1700; Fri, Sat, Sun: 1100-2100; closed Thursday.
Phone: 0980-51-6888, 0980-47-2449
Payment:  Yen only.
Directions:  From Expo Park, take 449 south, until the intersection of 84 and 449.  Stay straight to get onto 84, and drive through Motobu and then into the mountain, up and curvy for about 4 or 5 kilometers.  Forest is on the left.
Menu:  Click for larger view
This post was featured in Stripes Okinawa!