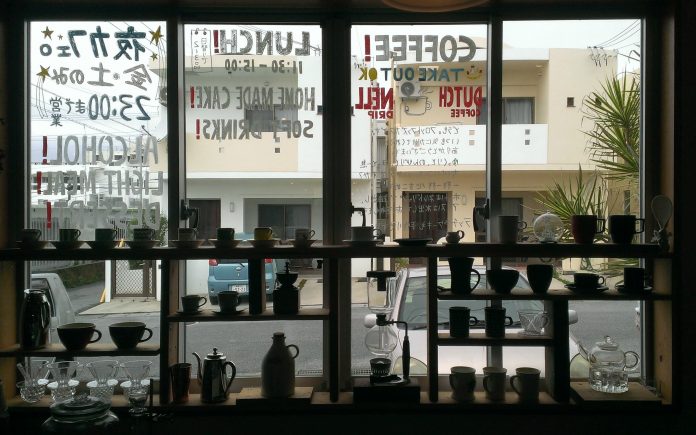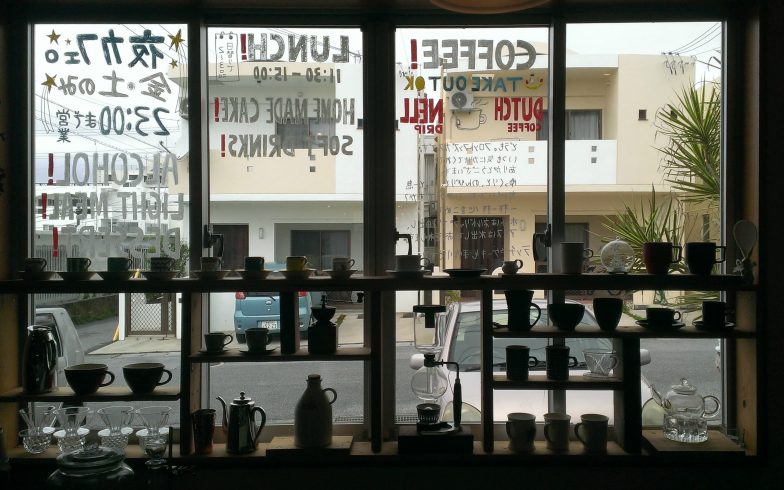 CONTRIBUTED BY Julia O.
photo contributed by editor
I recently had the pleasure of walking around my neighborhood on a beautiful January day and stumbled upon this café, Front man's café. It is now one of my favorites! What drew me in was the welcoming exterior. They have a few parking spots outside of this house turned into a café, with a seating area in a small garden in the back. I couldn't resist exploring and I was not disappointed! It is just as cute on the inside as it is on the outside.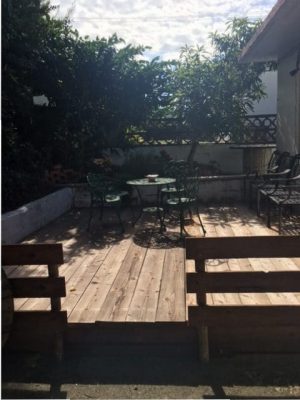 When you enter, there is a bar and some seating, but down the hallway, there are two separate rooms in which you can sit as well.  It was super cozy.
photo contributed by editor
They have a full drink menu complete variety of coffee, cocoa, and teas to choose from.  I ordered a Café Au Lait and it was delicious!  I love how fresh the roasted coffee beans and Dutch drip they use.  They also have a variety of food items for breakfast and lunch, such as cinnamon toast and rice bowls and curry.  They also have desserts, one which caught my eye was pumpkin baked cheesecake that I will definitely try next time.  Check them out of Facebook!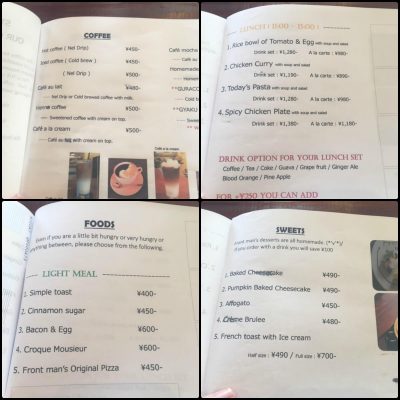 ---
Frontman's Cafe
Facebook: @frontmanscafe
Website: Tabelog
Phone: 090-5728-8518
Address: 183-s-94 Hamagawa, Chatan, Nakagami, Okinawa
Hours:
Monday – Thursday: 8:00 – 17:00
Friday: 8:00 – 17:00, 19:00 – 22:00
Saturday: 11:00 – 17:00, 19:00 – 22:00
Sunday: 11:00 – 17:00
Closed Wednesdays
Payment: Yen Only
Parking: Lot
Take Out Ok!
GPS Coordinates: 26.329539, 127.749823