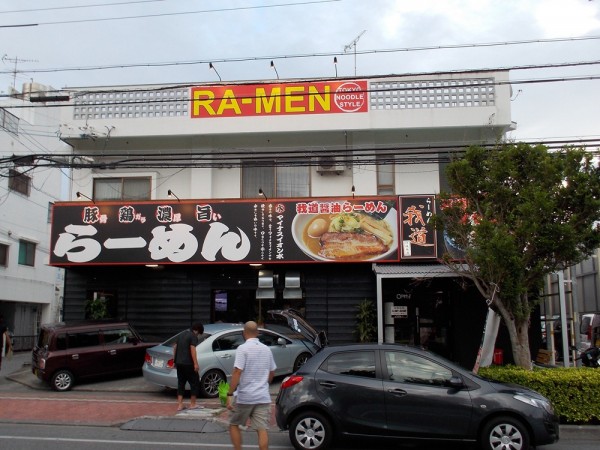 CONTRIBUTED BY TRISH KAPRIELIAN
There used to be a really good izakaya by Pet Box that my husband and I wanted to go back to. Well, it was closed, but I noticed a new ramen place going in. I really love ramen, so we went opening day. They definitely did a great job remodeling the place!
It's a vending machine-style ramen place with bright, fresh lighting. The vending machine is in English and Japanese. The staff doesn't speak much English, but ordering is pretty self-explanatory. Put the money in the machine, press the button to order what you'd like, take a seat and hand over the tickets. Easy-peasy! The food came out very fast. 
I'll be honest, it is probably my new favorite ramen place. It was that good.  I got my usual, miso, and my husband got soy. 
Both had a good flavor. The pork had a slightly smoky flavor, if I remember correctly. You make your own sauce for the gyoza, which I like. If ramen isn't your thing, they make rice bowls in a sizzling stone that looked pretty good. Not much on the menu, but what they make, they do well. I wouldn't let the language barrier bother you, unless you're a picky eater or can't eat certain items because they may not be able to answer you. At least it's a non-smoking establishment!
Hours: 11:00 a.m. – 11:00 p.m.
Payment: Yen only
Directions: Next to Pet Box on Hanbytown Road
Address: 904-0115 chatan, 3-2, mihama, 2-chome