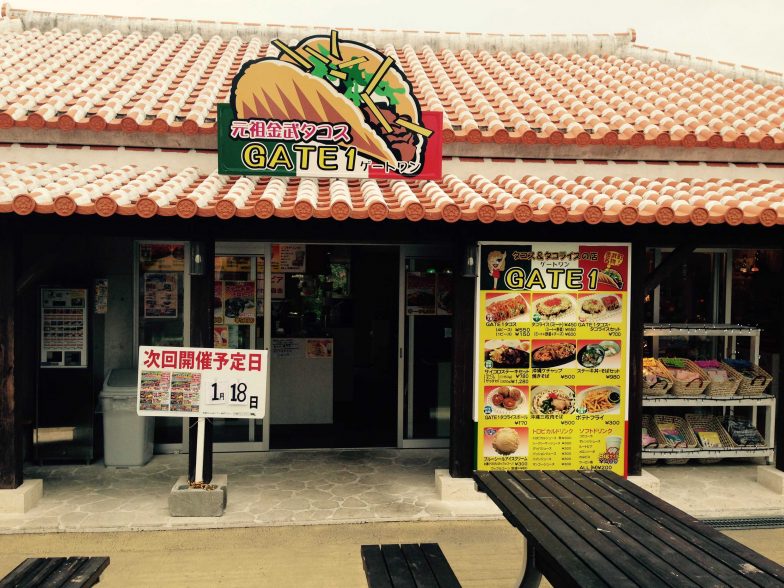 CONTRIBUTED BY EMILY BUREK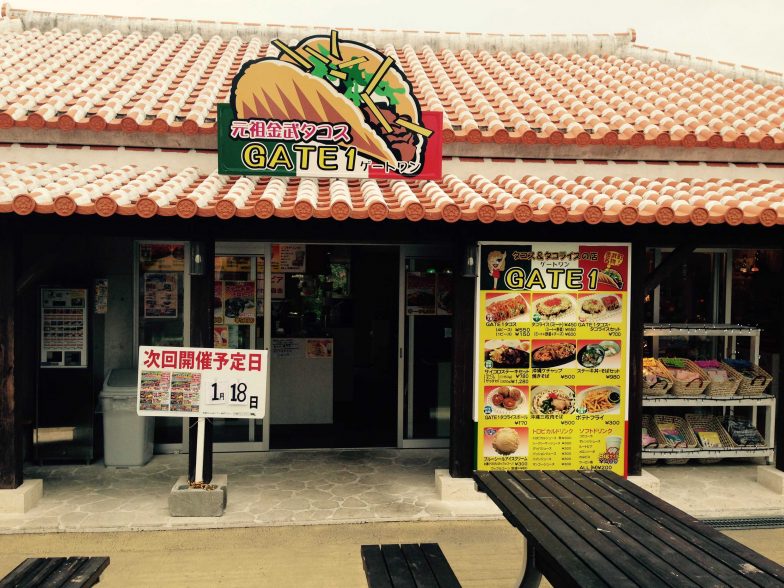 I love the tacos in Okinawa! They look like the hard-shelled type and are a bit crunchy, but have the flexibility of a soft taco. The fillings are always simple- but fresh, and they are usually pretty inexpensive.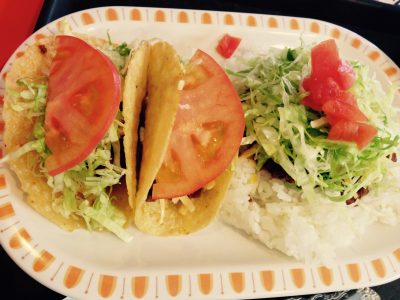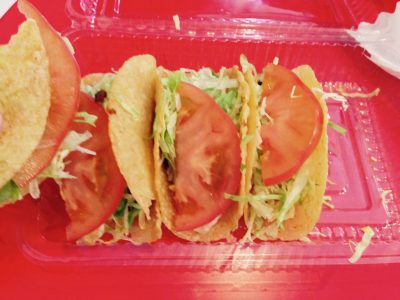 I also love fried food- especially fried bread! Now make it even more enticing by filling it with stewed meat and vegetables or sweet adzuki beans, and ahhhh… perfect for the road!
These two delicious items can be conveniently purchased at the same location: Gate 1 Tacos and Antoshimo, located just south of Nago. The shared space has picnic tables and everything is served to-go. The area is clean and the employees seem so happy every time we have been.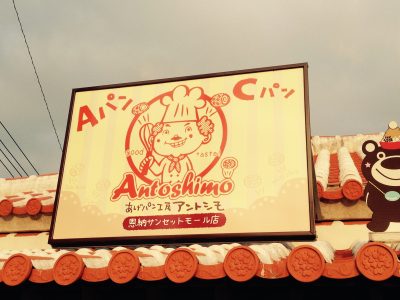 Hopefully it is somewhat obvious what Gate 1 Tacos serves. In addition to tacos, they also have taco rice, soba soup and french fries. The adjoining restaurant, Antoshimo, serves stuffed fried breads. The outside is covered in small crunchy nibs and the inside is soft and chewy. Even though they are fried, they are not greasy. A nice light snack- we usually order them after our round of tacos and take them for later.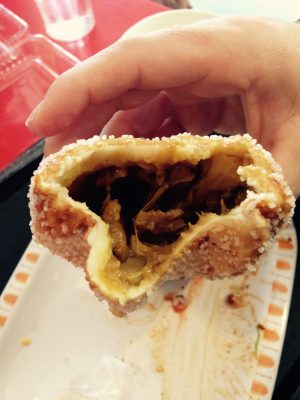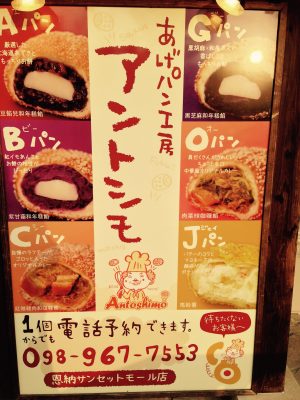 To order from either restaurant, there is a ticket machine located in the middle of the two counters. If you need to break a bill larger than 1,000 they will be happy to make change for you inside. The machine is in Japanese, but there are pictures on most of the items. My dining partner and I are pretty sure that the bottom row (with no pictures) is for drinks. All the prices are 200 yen. We always just press any 200 yen button and ask for melon soda.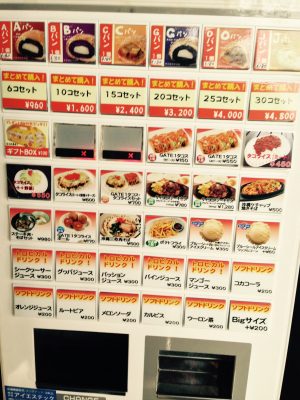 So if you are heading north and need a quick snack or an ice-cold pop, stop in and check this place out. After looking up Antoshimo it appears they are a large chain with locations all over Asia.
Hours: 12:00 p.m. – 8:00 p.m.
Phone: 098-967-7553
Payment: Yen only
Address: 106 Nakama, Onna-son, Kunigami-gun, Okinawa-ken 904-0401, Japan
Map Coordinates: 26.516106, 127.91899
Website: http://antoshimo.jp/shops/onna/