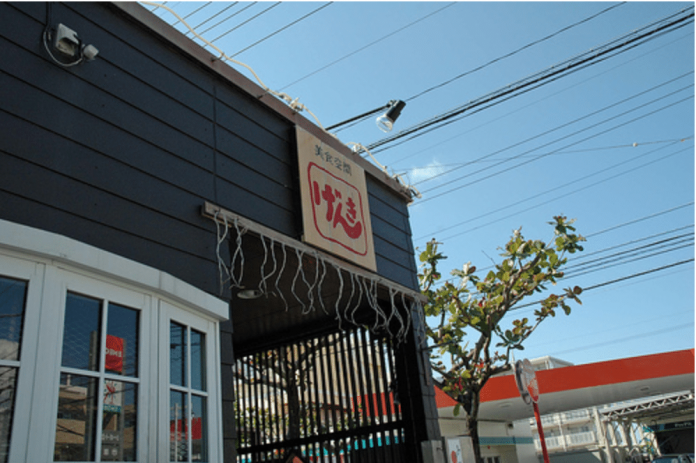 Genki Izakaya, originally uploaded by okimamas&papas.
CONTRIBUTED BY MEREDITH NOVARIO
Yesterday four of us moms and a couple of two year old boys lunched here at Genki. It was yummy. I really dug their champuru more than others I have had. They have cheap lunch sets. The boys ate the soba set. There was also a chicken teriyaki set. I had a tofu champuru and a soba set and it was a bit over 1,000 yen altogether. The staff were very mellow and let our boys run free in the partitioned eating area where we sat. There's also a fish tank that grabbed their attention. We did have a diaper change in a BATHROOM that wasn't super for that kind of magic. The floor has rocks and tiles and was very exciting for my son who enjoys a fistful of rocks. Bad for mom changing a dirty diaper. So I let him enjoy a beverage to distract from the rocks. Tasty.
Julia goes here a lot on the weekends with her family and says that it's often pretty empty. Also good when your kid is tearing up the joint.
Thumbs up overall.
Phone: 098-936-0010
Address: 1 Chome-6-5 Kitamae, Chatan
Google Maps Coordinates: 26.3000054, 127.76082350000001
Directions: Genki is located on the road parallel to 58 around American Village. Not sure what the name of this road is. Anyone? As you head south past American Village you'll get to a light where the main entrance to Araha Beach is on your right and Hanbi Sanae is on your left. Go straight through this light. Almost immediately you will see an Eneos gas station on your right and directly across from that is Genki with lots of places to park.