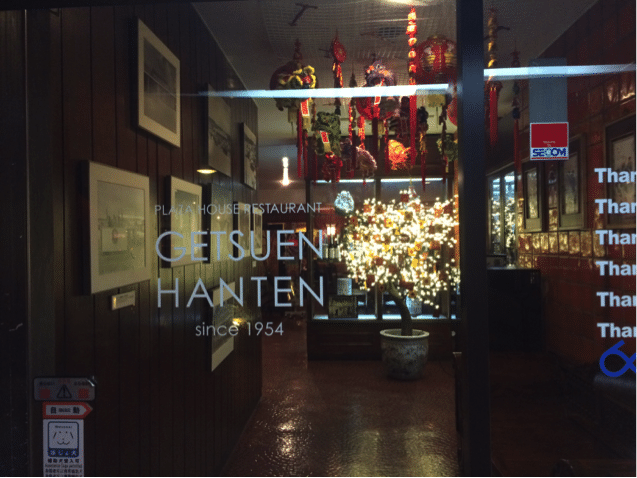 CONTRIBUTED BY ALLI MARTIN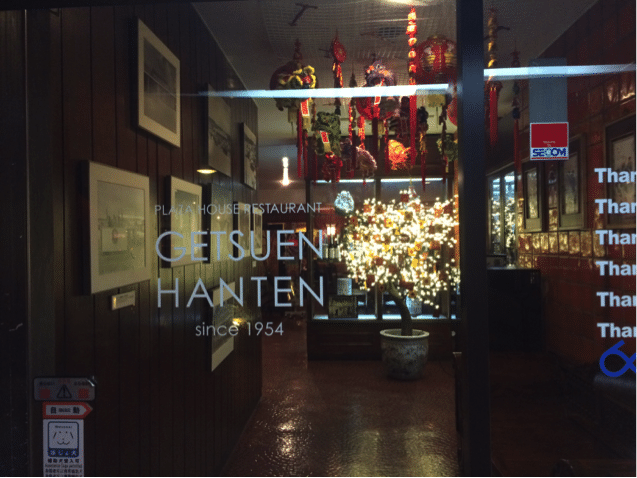 We LOVE Chinese food. Eat in, take out, it doesn't matter. When we were introduced to Getsuen Hanten by some friends, we were hooked. Not only is it across the street from our house (Plaza Housing), but it is delicious. The restaurant also has a very interesting history. As soon as you walk in, you will notice the walls are covered with pictures of both the Japanese and the American military from over 50 years ago.
Getsuen Hanten is a traditional Chinese restaurant. It is a bit more "upscale" and pricey than some others in Okinawa. Although you don't have to dress up, you also shouldn't expect to pay $20 for the whole meal. I often see businessmen here for dinners and groups enjoying family-style cuisine.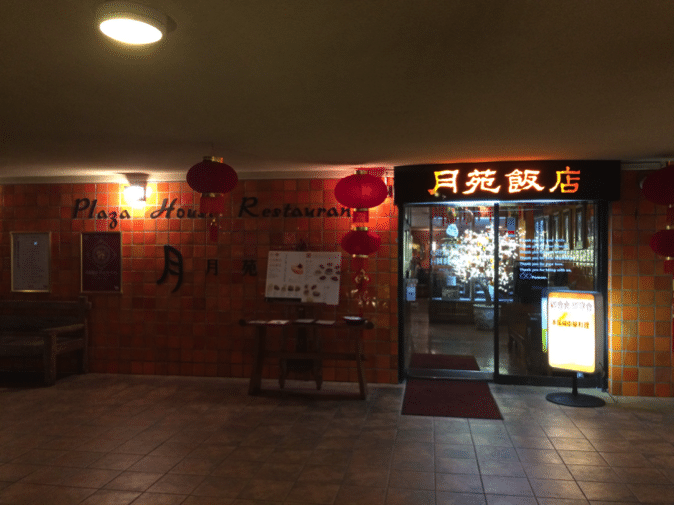 They have both Japanese and English menus, consisting of traditional Chinese options with sections for seafood, poultry, beef, noodles and rice. They also have course menu offerings, which include a variety of dishes like wontons and shark fin soup, but can be pretty pricey (up to $70 per person). We have tried many dishes on the menu, but really enjoy the spring rolls, sweet and sour pork, and the fried noodles. The staff is very nice and accommodating to your needs.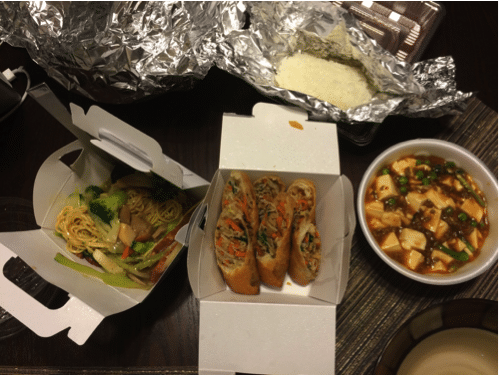 I highly recommend Getsuen Hanten when you would like a nice Chinese dinner (or lunch). They are located in Plaza House Shopping Center off the 330. There is a large orange sign for the shopping center with several other restaurants and shops.
Hours: Open Daily 11:30 a.m. – 10:00 p.m.
Phone: 098-933-3111
Payment: Yen, Dollars, and Credit Card
Address: 3 Chome-1-12 Kubota, Okinawa-shi, Okinawa-ken 904-0023, Japan
Directions:  From Camp Foster: Exit the Legion gate and turn Left on the 330. Follow this road up to where the Aeon mall is being built. Plaza House Shopping Center will be on the right hand side past the mall.
From Kadena: Exit Gate 2 and make a right on the 330. Take the 330 down and you will see Plaza House Shopping Center on the left. It is before you hit the big Aeon mall
Coordinates: 26.3197637, 127.79401529999996
Website: http://www.ryukyujima.net/shop_info.php?ShopCode=022342#_=_