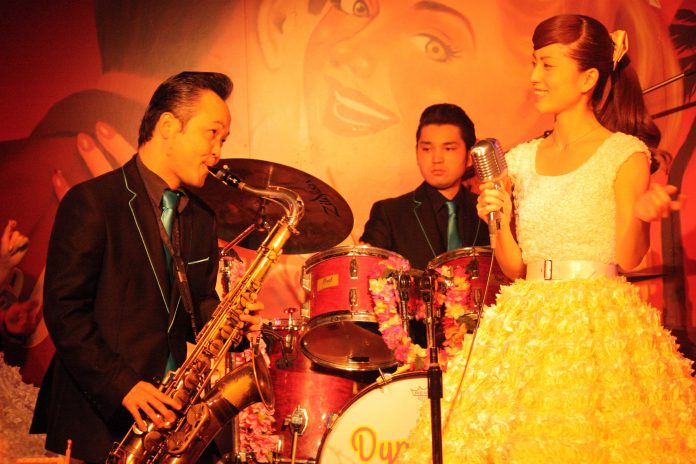 CONTRIBUTED BY SHOKO TAMAKI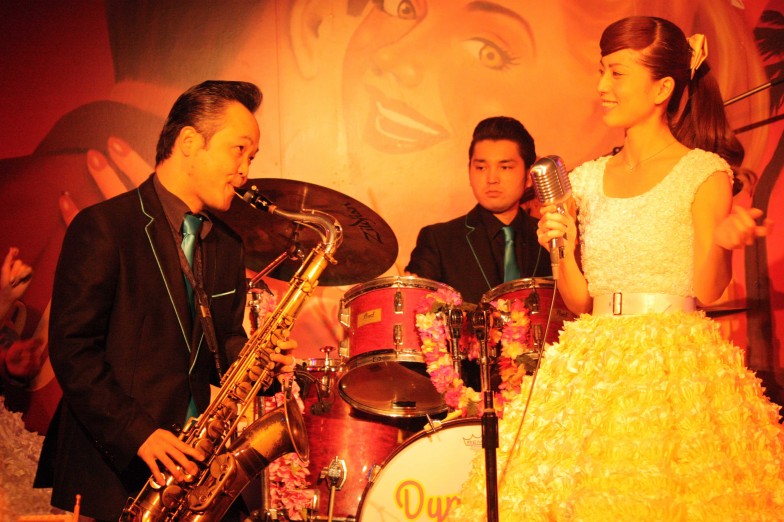 Oldies but goodies!  Do you love to swing, jive or twist? Gold Disc is the place where you can do it all.  This is my favorite place among all of the music clubs with live music in Okinawa. Although I never got to experience living in the 1950s, I have always loved the music that came out of the era, and here I get to experience it live, first hand. All you need is a ducktail or ponytail and to dress in a bowling shirt or long skirt, and you might actually feel like you've been transported in time.
Every night live bands take the stage performing music by Elvis Presley, Paul Anka, Chuck Berry, Neil Sedaka, Ray Charles, Connie Francis, the Supremes, etc… I love songs like "Jailhouse Rock," "Rock Around the Clock," "Calendar Girl," "Stop in the Name of Love," "Where the Boys Are," … I can't name them all because there are too many, but I do love songs during this period of time. The energetic performances always grab my attention and make me want to dance!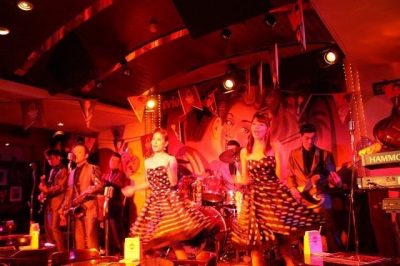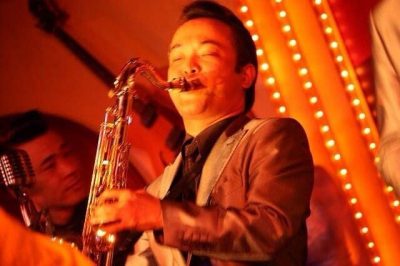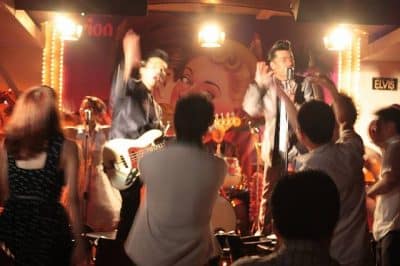 It is obvious that music is a global language as soon as you step into Gold Disc. The crowd consists of a wide range of different cultural backgrounds. People from Okinawa, Mainland Japan, Taiwan, China, Korea and the U.S., all gather to dance and sing along. As soon as the live music starts, guests get up from the seats, dance, sing and have fun! Since I have been here tons of times, I've learned most of the dance moves. On our last visit, my friends and I went up to the stage and danced with the band and other guests. I might be a clumsy dancer, but I don't care – fun is fun!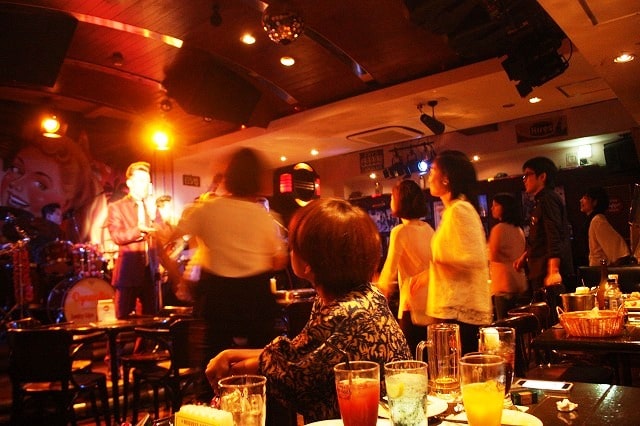 We generally go to Gold Disc on weekdays because they run a special Monday through Thursday if you bring this coupon. For 3,000 yen (cover charge included), each person can order two dishes and enjoy all-you-can-drink & live music until the place closes! We usually go with a group and order our favorite dishes to share: caesar salad, cutlet, fried rice, steak, mochi ice cream, fish fries, etc.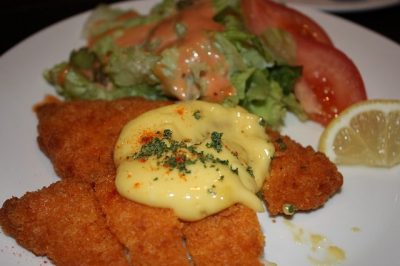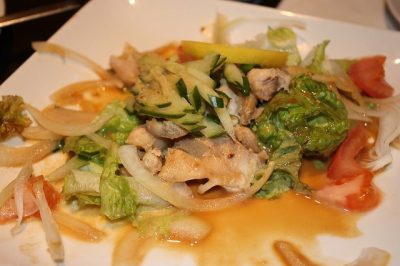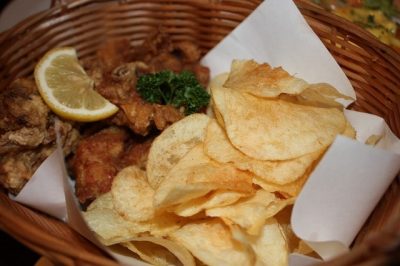 Because it's such an interactive place, it's a perfect spot to celebrate birthdays or achievements because the band will make announcements and pull guests on to the stage. Every year, I hold my birthday party here, and I feel special every time I have celebration there. We recently threw a surprise party for a friend, and when the band called her name from the stage she had no idea they were calling her up. She rolled her eyes when she figured it out, but you just can't help but have a good time! The band sang a birthday song for her, while the staff served a cake and a cocktail to our table.
If you enjoy singing, dancing, and Rock 'n' Roll, add Gold Disc to your list of places to check out.
Hours: 
Monday to Thursday: 6:00 p.m. – 1:00 a.m.
Friday and Saturday: 6:00 p.m. – 2:00 a.m.
Sunday: 6:00 p.m. – 12:00 a.m.
Phone:  (098) 868 – 1268
Payment: Yen and Credit Card
Price: Cover charge- 1,500 yen
Address: 2 Chome-16-10 Matsuyama, Naha-shi, Okinawa-ken 900-0032, Japan
Directions:
Take Route 58 and go down toward Naha City.
After passing Tomarin / Tomari Port in Naha City, make a right turn from Matsuyama Crossing.
After passing a karaoke box "SHIDAX" on the left side, make a left turn from a convenience store "LAWSON."
You will find "Gold Disc" on the right side. A flower shop and a toll-parking are located across from "Gold Disc."
GPS Coordinates: 26.2194616, 127.6797646
Website: https://gold-disc.net/
Facebook: https://facebook.com/gold.disc.696