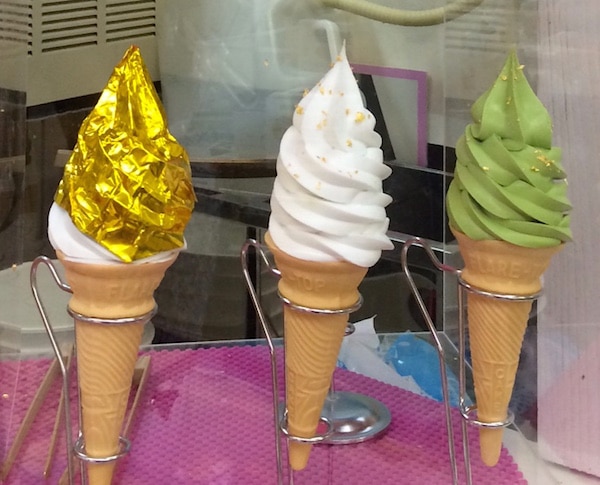 CONTRIBUTED BY SARAH BANCROFT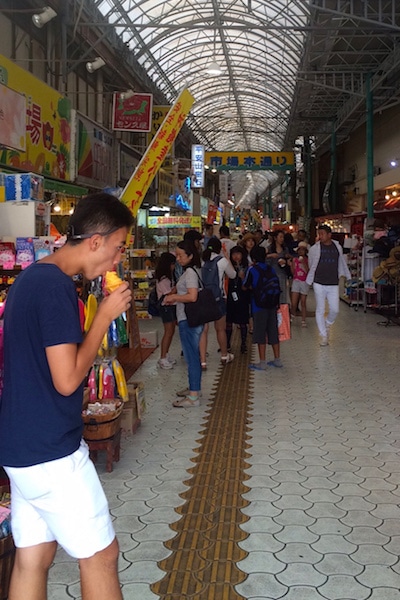 Whenever I have friends or family visiting Okinawa, I always make sure to take them to do some shopping on Kokusai Street in Naha. It is a fun experience and this time was no different as my friend and I stumbled on quite the find!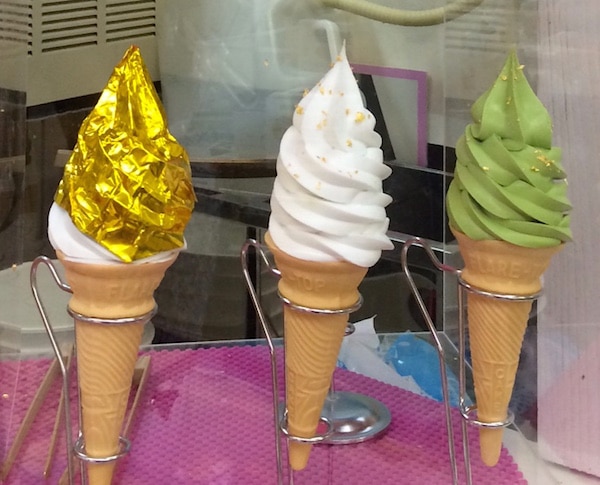 Have you ever wanted to indulge in an extra fancy or expensive-looking treat? Well now you can at this Gold-Leafed Ice Cream Shop. They offer two flavors of ice cream: Green Tea and Vanilla. You can get either flavor in a cone or cup. You can also choose between either gold flecks or a whole sheet of gold leaf on your ice cream. Of course, we opted for the whole sheet.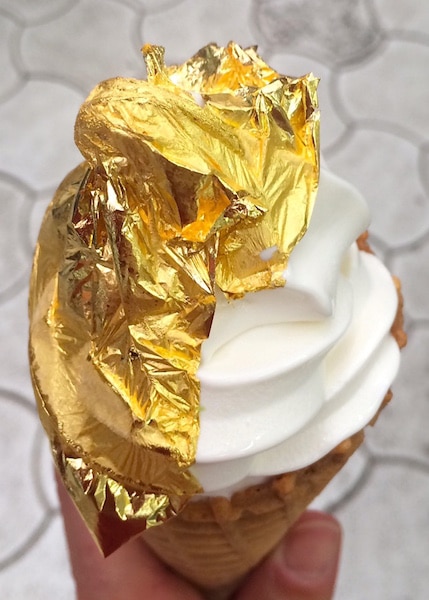 The vanilla ice cream was good and the gold leaf melted into the ice cream and added little to no flavor, but it did add to the novelty of the treat. Something to note, that while eating the gold leaf it may get on your lips which will give you gold-leafed "lipstick" which was a hilarious surprise! My next visit will be to try their rainbow slushies that they also offer on their menu.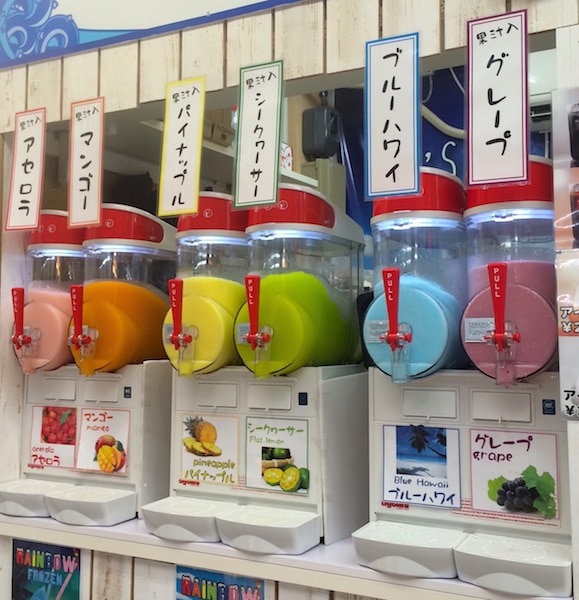 The shop workers were young and friendly and answered our questions in a warm and friendly manner. They did not have any website information or business cards. They did not have posted hours but I assume they would coincide with nearby shops and Kokusai Street itself.
---
Gold-Leafed Ice Cream Shop
Payment: Yen
Location: Kokusai Street, Naha, Okinawa Japan
GPS Coordinates (approximate): 
Directions: If starting on the south end of Kokusai it is down the first tunnel shopping area and about 1/3 of the way down on your right. Look for the rainbow slushy machines.