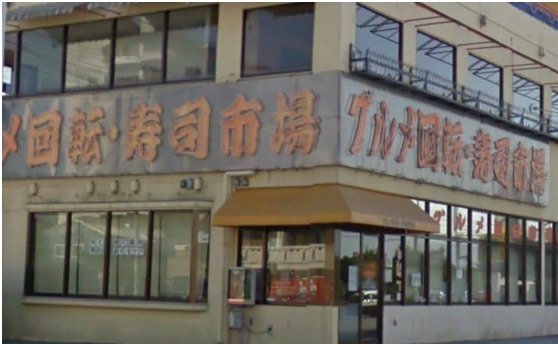 CONTRIBUTED BY SHELL BURGER
I have eaten sushi at several places on island and kept hearing about sushi-go-rounds or conveyor belt sushi places. With the help of friends I finally tried Gourmet Kaiten Sushi Ichiba located just outside American Village and found one of my new favorite spots. The atmosphere is very clean and inviting and the sushi offered is amazing. The place is also kid-friendly, which is great when you have a two-year-old, but still like to go out and try new things.
The way a sushi-go-round or conveyor belt sushi place works is you either sit at a table or at the bar and a conveyor belt of different sushi dishes go past in front of you. You just reach up and grab the items you want. Gourmet Kaiten Sushi Ichiba offers a wide variety of options. A couple of my favorite dishes are the salmon and avocado roll, shrimp and avocado roll, and the tuna sashimi.
They also offer a menu from which you can place individual orders. This is nice since some of the dishes on the menu provide options for kids, like fries, chicken nuggets, and one of my personal favorites – fried scallops. In addition to sushi, they offer udon and dessert options; on special occasions you can get fresh fruit. When we were there they had delicious pineapple going around the conveyor. Our table of people grabbed about four of them from the conveyor to share.   
The cost for each dish is determined by the color of the plate you grab. A quick reference is located on the back wall of the restaurant. The dishes start at just 100 yen and go up to 360 yen. When you are finished eating all you need to do is grab the attention of the wait staff. Then the neat part starts. They will scan your plates (each of the colored plates you receive has a digital tag in them) and provide you with a plastic credit card-shaped disk that you will take to the checkout. This card acts as a receipt of what you ate. For my family of three, we walked out spending just 2000 yen.
If you are looking for some amazing sushi that won't break the bank or require a long wait, then Gourmet Kaiten Sushi Ichiba is the place for you. I know this will now be one of my family's go-to places.
Phone: 098-926-3222
Hours: 11:00 a.m. – 10:00 p.m.
Payment: Yen (I paid with yen both times I have been. I know they don't take credit, but not sure about dollars.)
Directions: From Kadena gate 1, turn left out the gate. Pass 23, you will take a left at the 3rd intersection. You will know it is correct if you see a large Ferris wheel in the distance on your right hand side. Gourmet Kaiten Sushi Ichiba will be on the left. The sign is all in kanji, it will say: グルメ回天寿司楽天市場. It is diagonally across from the Ferris wheel. There is a parking lot just in front.
GPS Coordinates: 26.316899, 127.758950