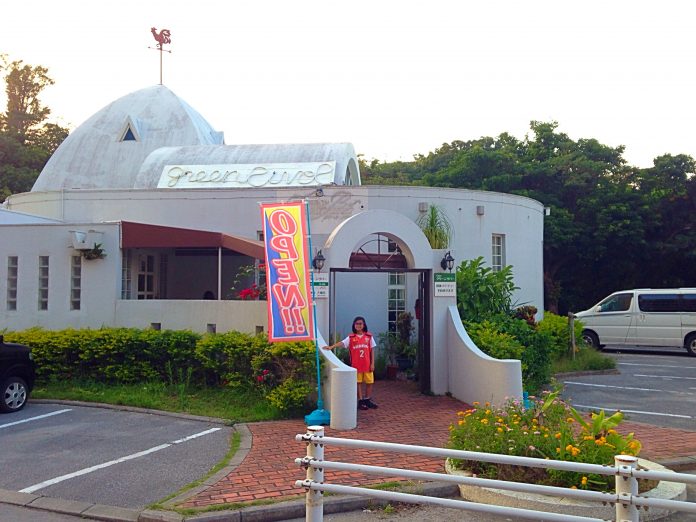 CONTRIBUTED BY SHANNON R.
If you haven't checked out the Green River Café, you are missing out on delicious food and live entertainment. It opened just a couple of months ago and the vibe feels like the island's own original Hard Rock Café- with guitars decorating the walls and an area or two set up next to the tables for live music. In the daytime, you walk up to a cute, oddly shaped, cottage looking building; but as night falls, the outdoor lighting transforms the entire vibe. On weekends, there are usually musicians performing a variety of music styles. Green River Cafe is a perfect mix of two of our favorite things in life… FOOD and MUSIC!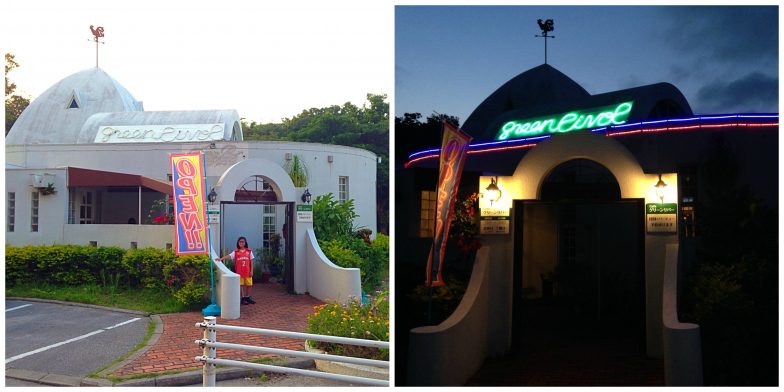 They offer a variety of cuisines, so you are likely to find something for every member of the family. My husband is a steak-and-potatoes kind of guy, so when he opened the menu and saw hamburger steak listed, he was sold! There are many other choices including pizza, salads and appetizers. Our favorite appetizer, by far, was the lumpia, which is a Chinese pastry similar to a fried spring roll. Many of the entrees were priced between 1000-1600 yen.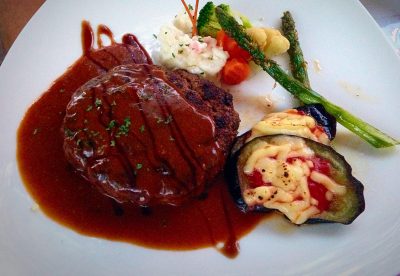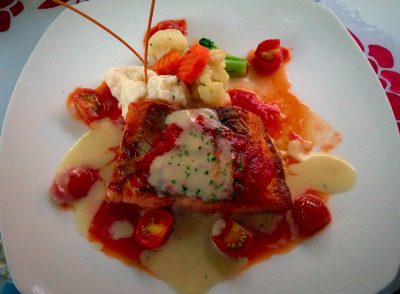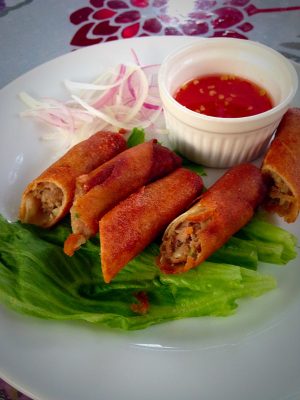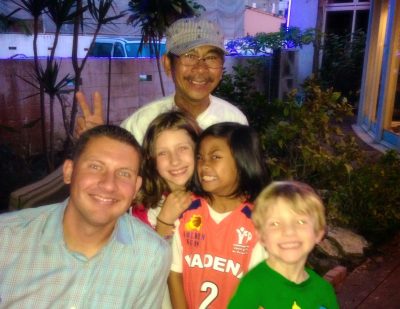 They were incredibly accommodating of our children as well. We sat outside on the balcony, overlooking the river, which kept the kids entertained looking for fish and turtles while we waited for our food. The chef, Jun, came out to the table to greet us and then chatted for a few minutes after we had eaten.
Additionally, Green River Cafe is extremely easy to get to and has convenient parking, which we all know is an unspoken luxury! Prior to living in Okinawa, I never knew just how much parking availability would affect my decision on where to eat. If you are like us, and travel in a relatively large car due to family size, this is always a concern. There were 12 or more parking available right outside of the restaurant!
Hours: Tuesday to Sunday 11:00 a.m. to 12: 00 a.m.
Phone: 098-957-2554
Payment: Cash, Visa, Mastercard
Address: 315-4 Kadena, Kadena-chō, Nakagami-gun, Okinawa-ken 904-0203, Japan
Directions: From Kadena Gate 1, turn right onto 58. Follow 58 for 3.3 miles and turn left. You will see a little sign on the left that says Green River Cafe.
Coordinates: 26.3676945, 127.75504410000008
Website: https://www.facebook.com/pages/Green-River-Cafe-Kadena/966904716665336?fref=ts