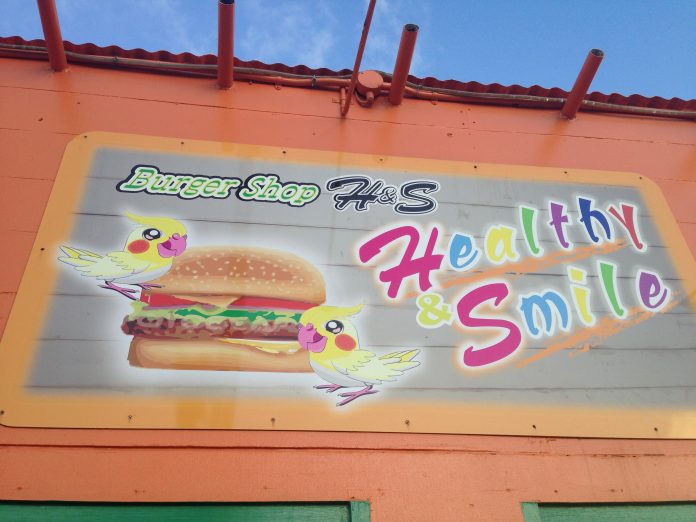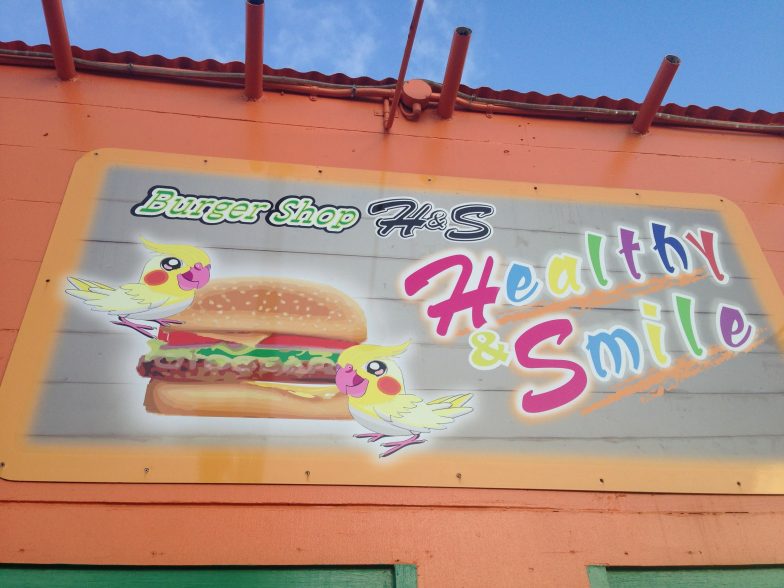 H & S Burger"Healthy and Smile Burger", Onna
CONTRIBUTED BY "MAGNUS verMASTERNAK"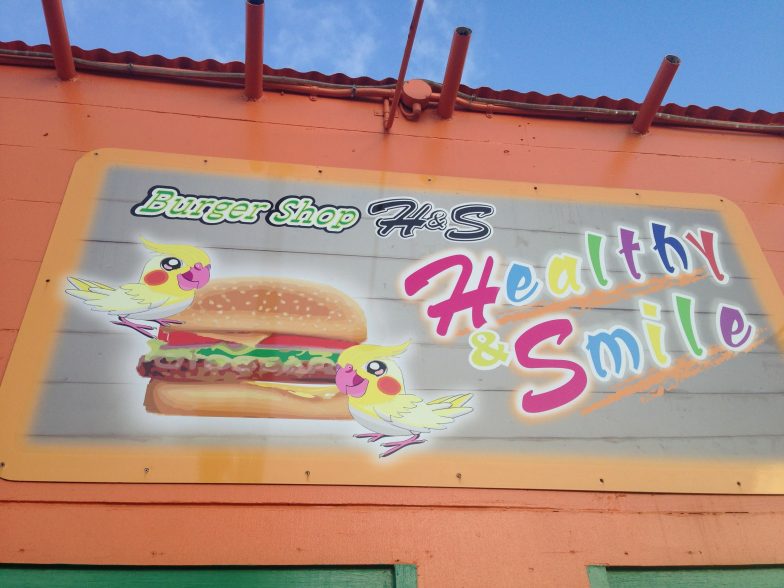 I ran out of propane on the 4th of July, so I rolled down the street for some soba. Great soba (recorded in this article by my wife on Okinawa Hai), but not really American Independence Day food. I was jonesing, On the 5th of July, I decided to go to H & S Burger in Onna. I've driven by the colorful building on highway 58 a number of times and have been looking forward to trying "Healthy and Smile" Burger.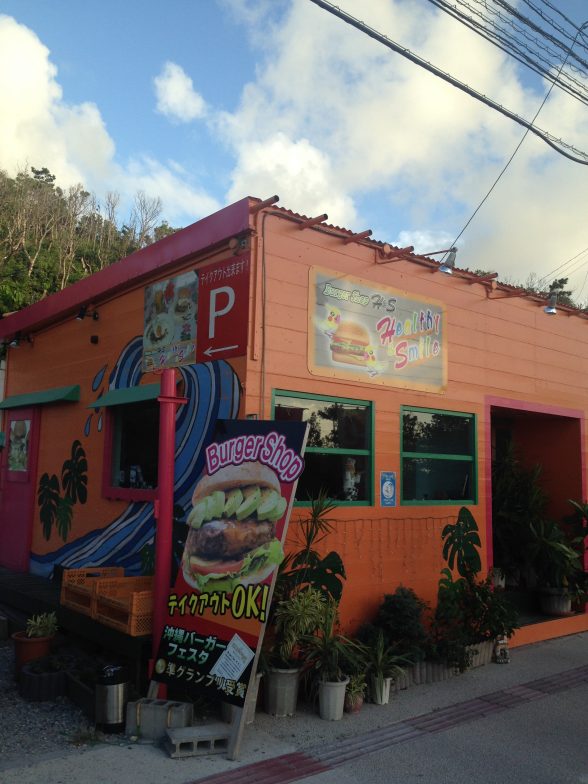 H & S Burger is laid back and beachy, with a burger and Hawaiian themed decor and kitschy little random knick-knacks everywhere. The owners played an instrumental soundtrack of classic and contemporary tunes. Its dining room has 4x tables with seating for 4 at each, 1x table with seating for 2, and a bar facing the front window of the shop with seating for 4.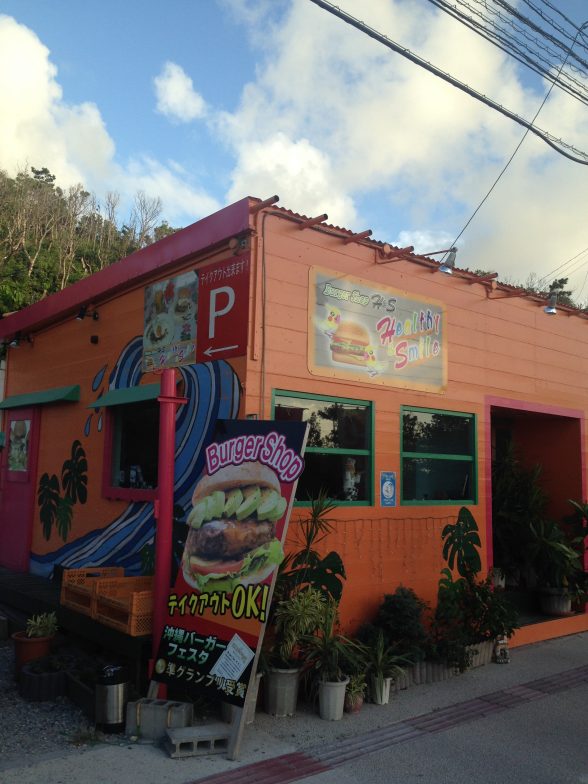 H & S has a good burger selection, which is presented in a menu/photo album that is available in English. The owners also speak enough English. The menu includes mushroom cheeseburger, teriyaki burger, avocado burger, Hawaiian burger, BLT burger, yokubari burger (with pineapple and fried egg), bleu cheeseburger, meat & tofu mix burger, as well as taco rice and loco moco.
They offer a normal selection of soft drinks, as well as beer and awamori for 500 yen. Most of the burgers are just under 1000 yen, except for their superstar… the HEART ATTACK MURDER BURGER!  This monstrosity consists of 4 patties covered with cheese and costs 2315 yen.  I'd be lying if I said I wasn't intrigued, but I thought of my 43-year old heart and thought better of ordering one.
I ordered the BLT burger. It came on a buttered and toasted sesame seed bun with a side of fries, which were like McDonald's fries, although less crisp but nicely seasoned. I snapped a photo and started piling on some fries because I'm from Pittsburgh and we do that. I took a bite and chewed slowly to really feel it out, and then proceeded to go ham on that burger. It was outstanding. Well-seasoned and tender, with meaty, smoky bacon and fresh toppings. Not huge but not small either.  My wife would be pretty full from eating one, but I could have eaten two… it was so good! I almost did order another one to go, but then I thought of the heart again. "Healthy & Smile" Burger… not healthy, but I did leave with a smile.
---
H & S Burger, Onna
Payment: Yen only
Hours: Open daily from 11:30-9pm
Phone: +81 98 989 3538
Address: Japan, 〒904-0413 Okinawa Prefecture, Kunigami District, Onna, Fuchaku, 53
GPS Coordinates:
Location: North of Moon Beach on 58 across the street from the oceanfront Sheraton resort. Parking is to the left of the building. The bathroom is outside.